Valentine's Day Gift in Singapore: Delight your Valentine with this.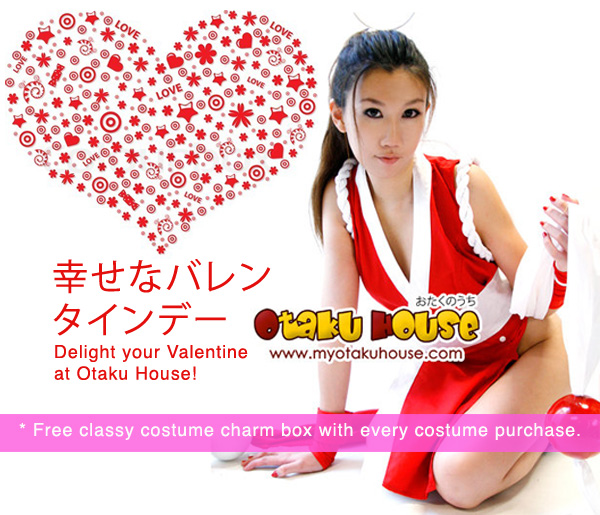 Otaku House will be giving away a classy costume charm box with every costume purchase from now till the end of the month to celebrate Valentine's Day!
The Charm Box doubles as a nice (and shiny on the inside) gift box if you buy the costume as a Valentine's Day Gift for your special someone. Place the costume inside and wrap the box with wrapping paper to hide the fact that you bought clothing for your special someone till the last moment!
<--more-->