Young & Fabulous Movie Premiere Tickets Giveaway!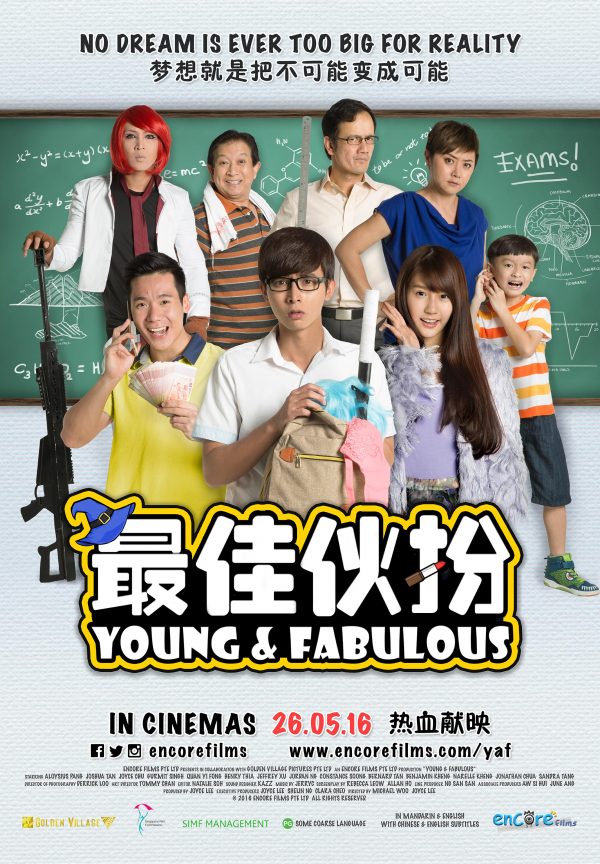 Otaku House is giving away free pairs of Young And Fabulous Movie Premiere Tickets for Singapore's first cosplay-themed movie, Young & Fabulous!
All you have to do is to make a minimum purchase of $70 at any of our stores from now till 25 May to redeem! (1 pair of tickets per customer. While stocks last!)
Did you know that there's a cosplay party as well for the movie premiere? Here are the important details
Young & Fabulous 最佳伙扮 Singapore Gala Premiere & Cosplay Party
Date: Tuesday 24 May 2016
Venue: GV Vivocity
Time: Cosplay party from 8pm, Movie from 9pm onwards.
Genre: Comedy
Language: In Mandarin & English with Chinese & English subtitles
Duration: 107 mins
Rating: PG: Some Coarse Language
Where to Purchase Tickets: GV Website
Young & Fabulous Movie Synopsis
Young & Fabulous is a coming-of-age story of a group of teenager starring young actors Aloysius Pang, Joshua Tan and Joyce Chu as avid cosplayers! This movie also feature Gurmit Singh, Quan Yi Fong, Henry Thia and Jacelyn Tay play their parents and teachers.
This group of teenage friends—Royston, Violet, and Hao Ren— overcome all challenges and obstacles to fulfil their dreams. On their journey of self-discovery, they also learn the meaning of friendship, the different perspectives in parent-child and teacher-student relationships, and ultimately the need to have the courage to stand up for what they believe in.
Bonded through a fondness for cosplay, the three friends help each other out academically and empower each other to become better individuals.
In this competitive era with an education system that focuses on academic excellence, how will the younger generation find courage and confidence and hold on to their dreams and hopes in a society that values practicality over creativity? Don't forget to catch this movie to find out what happens!
Young & Fabulous Movie Trailer
Young & Fabulous Movie Screenshots