WIN TICKETS to Live Spectacle NARUTO – Song of the Akatsuki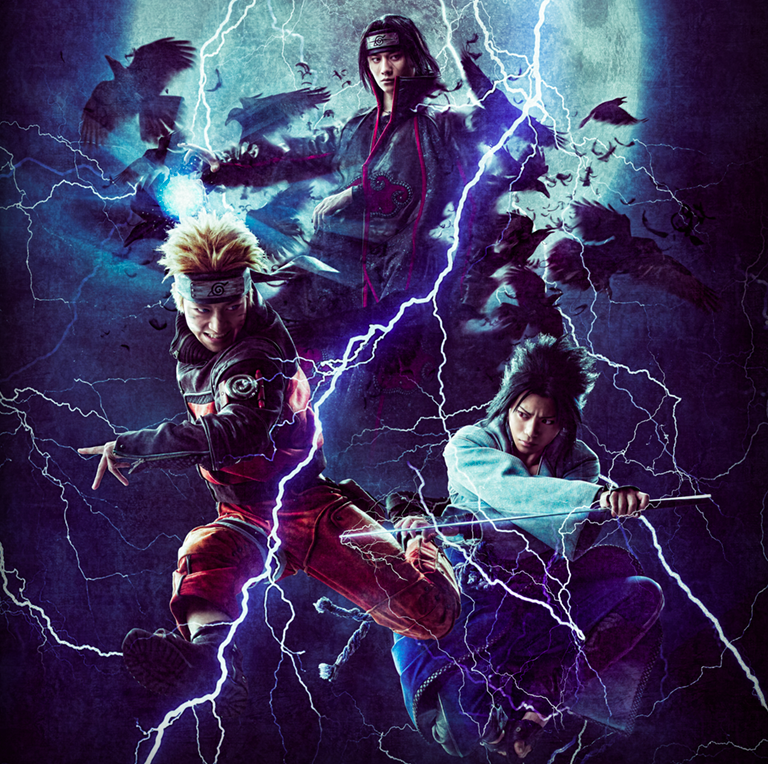 Fans of the epic Naruto, rejoice! We're getting more Naruto goodness next month in June, with a new Naruto stage play, this time in the swanky Marina Bay Sands Grand Theatre! And even more exciting is this: You have a chance of getting a free pair of tickets worth $224 from Otaku House!


5 pairs of tickets to be won! How to win? Simply purchase Kuji from us! From 24 May till 4 June, purchase ANY tickets from any title of Kuji at either or both Otaku House outlets and Otaku House Store. If you get anything from D prize and onwards, you will be entered into a lucky draw where you will get a chance to win a pair of tickets to the Live Spectacle Naruto show!
There will be a video streaming on our Otaku House Facebook Page of both the lucky draw and online Kuji purchased so stay tuned for more details on the date and time of the drawing!
*Each winner may only win 1 pair of tickets. If your name is drawn twice, you will still win the first pair of tickets, but the second pair will be given to the next winner. Contest is open to anyone who will be physically in Singapore to watch this show on 11 June 2017, 1pm. For non-Singaporean/PR winners, you may be asked to provide documentation that you are currently in Singapore to enjoy this show.
Or just buy the tickets! Hurry hurry before good seats get snapped up!
Show Info
Date: 10 – 11 June 2017 (Saturday and Sunday)
Time: 1:00pm and 8:00pm
Venue: Grand Theatre, MasterCard Theatres at Marina Bay Sands
Ticket Prices: $672 (VIP Box, 4pax), $552 (Box, 4pax), $168, $138, $108, $78
*Excludes booking fee
Tickets now on sale at http://www.sistic.com.sg/events/naruto0617
Official Website: http://www.naruto-stage.jp
Synopsis
After parting with Uchiha Sasuke  at the Final Valley, Uzumaki Naruto has been away from the village of Konohagakure to further his training. Two and a half years later, he finally returns to the village and takes his mission in Team Kakashi, where he finds a clue on Orochimaru's whereabouts. Naruto leads the team and heads to Orochimaru's hideout in order to save his friend Sasuke. However, little dose he know that the "Akatsuki"" is seeking after his life to acquire the Nine-Tailed beast sealed in his body.
Meanwhile, Sasuke has developed his power under Orochimaru to get revenge on his older brother Uchiha Itachi, who murdered his clan and became a missing-nin. Sasuke eventually ventures to hunt down Itachi.
Will Naruto successfully bring Sasuke back to the village? What will happen next in Sasuke's revenge scheme? What is the hidden truth behind the murder of the Uchiha clan? As if we don't already know, but wouldn't it be fun to watch all this again in song and dance by the talented (and very good looking!) Japanese cast?
ABOUT "NARUTO"
NARUTO (Based on "NARUTO" by Masashi Kishimoto for Shueisha's JUMP COMICS) is the best selling comic that has been serialized on Weekly Shonen Jump (SHUEISHA) for 15 years since 1999 and also published in book form for 72 volumes and 1 side issue.
By January 2016, NARUTO has more than 200 million copies of sold worldwide, and it became recognised as a world famous Japanese Manga/Anime piece, which fascinates not only the people in Asia like Japan, but also in Western countries.
The story is focused on the relationship between the main character and his peers. Friendship, treachery, revenge, bonds with families and teachers, all happen in the fantasy Ninja world created with a mixture of modern history and current culture of Japan. It captivates people around the world with the enthralling personalities, an imaginative world, with a touching story.
In 2015, a new movie edition of the series was released, with the story focusing on the "new generation" of the original story; featuring the son of Naruto and the daughter of Sasuke, The movie drew over 2 million viewers. The story started serializing on the Weekly Shonen Jump a year later as BORUTO -NARUTO NEXT GENERATIONS-.
This new series is now animated on television, and started showing in April, 2017. NARUTO, it seems, is still a favorite of the world even after the original series was completed.