Future Sex: Virtual Reality, AI Sex Robots, and Anime Doll Brothels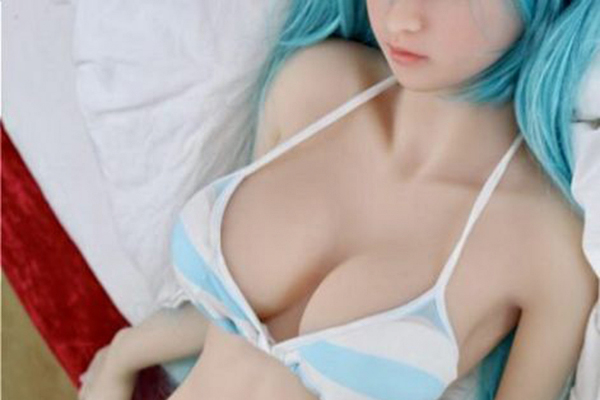 Have you ever wanted to feel your favorite anime character…y'know, from the inside? Nearly every major anime fan has! After all, the ample breasts, tiny waists, and even tinier skirts that are so prevalent in anime are bound to bring out erotic desires.
If you're one of us who does occasionally fantasize about your favorite character and you also happen to have some cash on hand, you can fulfill those fantasies.
After all, we live in the future.
But how?

There are two high-tech solutions right now for getting it on safely with willing Asian beauties – no socialising required.
First, virtual reality.  
Virtual reality porn is booming. PornHub already released their own VR section for users who want to see their sex in a little more depth.
In virtual reality, you can use your VR headset to view not only live girls from many angles in all their three-dimensional glory, you can also see virtual models of anime girls that are perfectly suited to your tastes.
But the best part about VR mast**bation–the hardware.
The widely known sex toy company, Tenga, has created a full-size bodysuit for VR sex called the "Illusion." It covers the user's entire body with electrical stimulation, fake breasts to touch, and a genital attachment to simulate the VR sex the user is able to view through their VR headset.
They also make a mounted masturbator that moves in tandem with the on-screen anime girl so you feel exactly what you see. This Tenga Falcon works with the Oculus Rift and gyrates in rhythm with the onscreen woman.
Do you want something a little less virtual? More physical?
How about an artificially intelligence sex robot? With Samantha, you can experience all the fun of robo-sex that we've seen for the past couple of years, but with more feedback. The Samantha robot doll actually responds to different touches and has a functional G-spot.
She can work in family mode, romantic mode, or sexy mode.  So, during the daytime she can answer questions the likes of Amazon's Alexa. But she can also facilitate emotional closeness via her artificial intelligence for a bit of romance. Graze her shoulders or hips or even her lady bits, and she'll respond to you. And, of course, you can also engage in coitus with her. Watch her enjoy it.
Not ready to shell out $5K for a sex doll just yet?
Why not try a doll brothel?
LumiDolls, will even help setup fantasies in advance by dressing and posing the dolls. The brothel rooms all have large TVs for, ahem, inspiration in the moment, but the girls themselves are stunning.
LumiDolls even offers an Asian sex doll made just for anime fans.
Aki is thin, busty, and nerdy with unnatural hair colors and three holes for your pleasure.
Just look at her! She's practically Hatsune Miku's long lost twin sister or something.
Whereas most of the dolls can be requested with whatever fantasies you desire, Aki's homepage mentions the room may have a bit of a different environment than the other dolls and to "let yourself be surprised."  
If that doesn't scream of kinky anime girl fun, I don't know what does.
The future of sex is now, and the options of hikikimori have just become a lot more stimulating.
Do you know of any other futuristic sexy stuff? Let us know in the comments below! And don't forget to share with your friends!