Top 20 One Piece Cosplay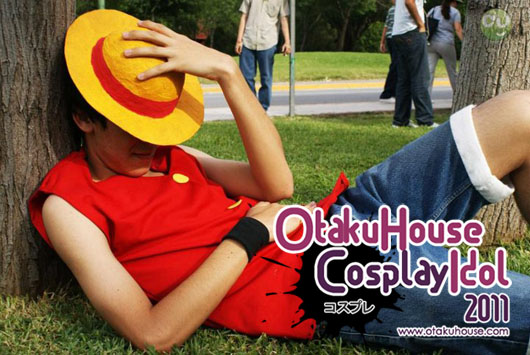 For this year's Otaku House Cosplay Idol competition, the assortment of anime, manga, game and cartoon series has dazzled the voting population and as the votes for the Qualifying Round ends, the anxiety on who is included in the Finals adds up to the drama.
Pirate flare from the One Piece Anime / Manga
The competition has introduced to us many anime/manga/game/original characters from various series. Of course one of the most famous series to date has graced each block, giving it a taste of the Pirate flare with the epic theme "We Are".
I have been given the honor in presenting to everyone the top 20 One Piece cosplayers in this year's Cosplay Idol. Some of these guys made it on the Top 30 for their blocks while some did not. But for the series, these guys are the best of the best.
Let us start the countdown from number 20! And congratulations to you guys for making this list!
20. Ricardo Gonzalez as "Portgas D. Ace"
Country: Venezuela
My comments: The only son of the Pirate King graces the list. The cosplay is very detailed, including the tattoo. This character will surely be missed in the series.
19. Frann as "Akagami no Shanks"
Country: Argentina
My comments: Change of background for this photo is in order… but everything else, good old Shanks!
18. Sanjay Vasandani as "Sogeking"
Country: USA
My comments: This photo actually reminds me of Usopp's training in the 2 Year Skip. Hope to see you try the Timeskip Usopp with this same pose
17. Max Gutierrez as "Bon Clay"
Country: Peru
My comments: Rare cosplay right here, plus the cosplayer just got the character all right! Congratulations!
More epic cosplay of Monkey D Luffy and check out Nico Robin, Trafalgar Law and others from One Piece on the next page!