9 Harley Quinn Cosplays That Will Make You Want To Check Into Rehab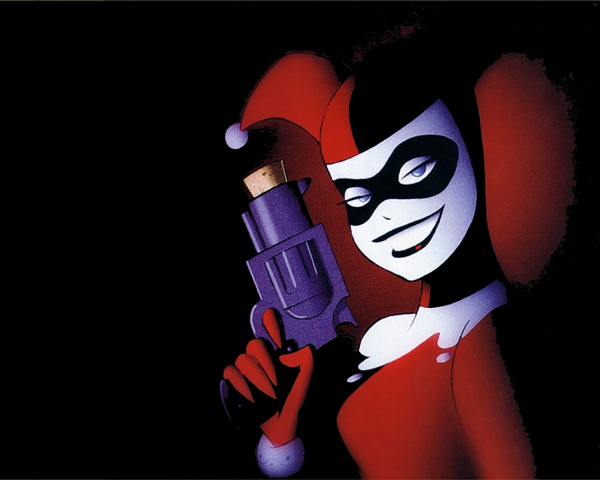 (Image source)
It's been a beautiful Spring – flowers blooming, weather is mostly bright and cool, and everyone is warming up. Warming up for what? Summer? The beach? Everyone will be warming up to their computer screens for these playful, sinful, and scandalous Harley Quinns.
WARNING: This post might make you drool uncontrollably and perspire everywhere unnecessarily. We advise you to not go crazy.
Share if you think they're hot too!
Actually, you can take this post as a small token of appreciation for being such great sports during our April Fool's stint. (It's May already, don't be mad anymore, kyaaaaa! )
1. Classic Badass Harley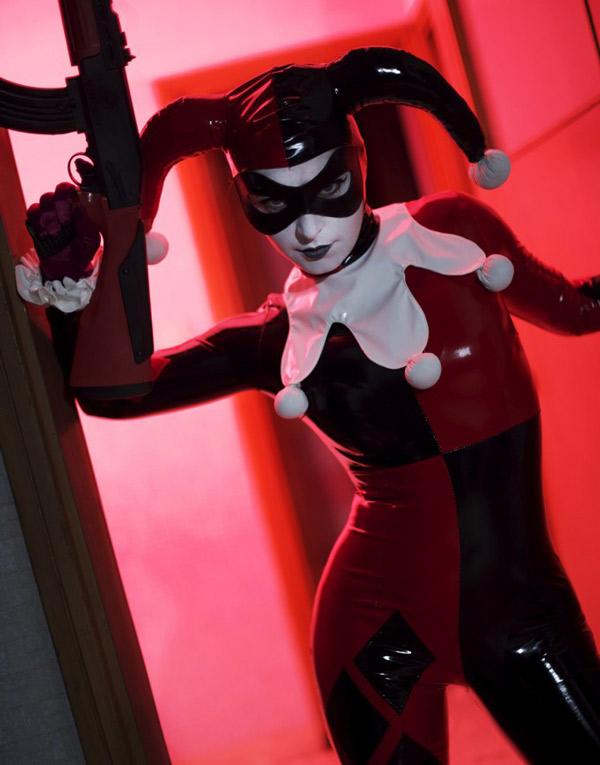 NadiaSK from Milan, Italy. Girls dig bad boys – and the same goes for the guys when there is a bad girl in town! Another rendition of classic Harley, but holding a badass gun in this badass pose. The head slightly tilted down, the subtle smirk, and the juxtaposition of that hip makes us go, "Whoa," and stare in admiration. Don't you agree, guys?
2. Gothic Sleeveless Harley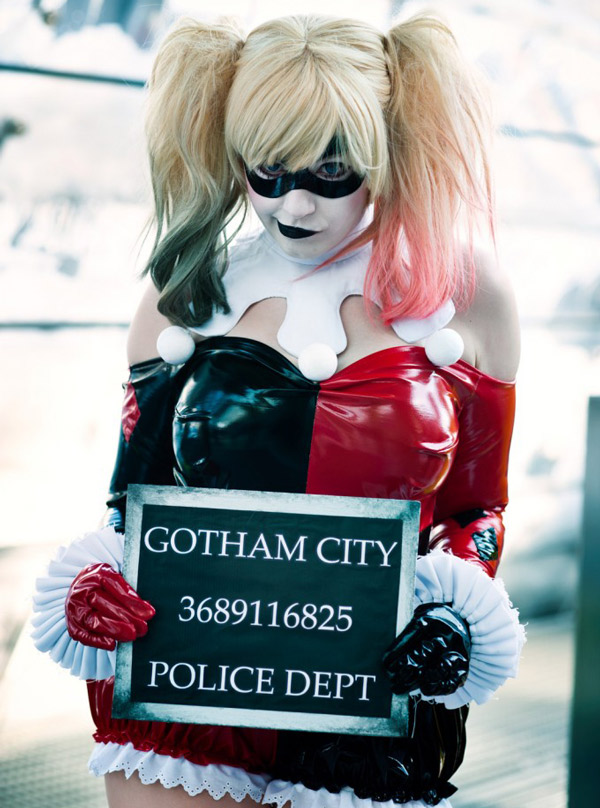 K-A-N-A from Hessen, Germany. Eldritch, is what we would call this cosplay. But she doesn't mind because that is what Harley Quinn is! Embrace your inner devil. This cosplay is a creative depiction of Harley's original – but that does not diminish this alluring expression and costume! Rawr.
3. Harley from Arkham Asylum in an Abandoned Asylum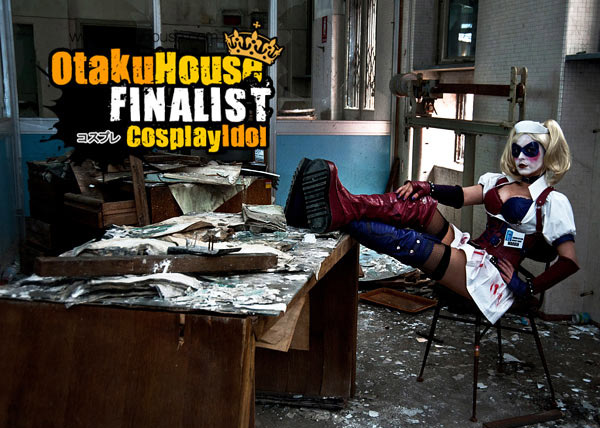 NadiaSK from Milan, Italy. This cosplay takes the cake. This is Harley Quinn from Arkham Asylum and she is in an actual abandoned asylum. Talk about dedication – which relates to madness, by the way. Even among the clutter and destruction, all we could notice is this voluptuous cosplay. The colours just pops out at you, and with a pose so frickin' badass, add in the zettai ryouiki right next to that miniskirt… we just might need to check you into a real asylum.
4. Classic Harley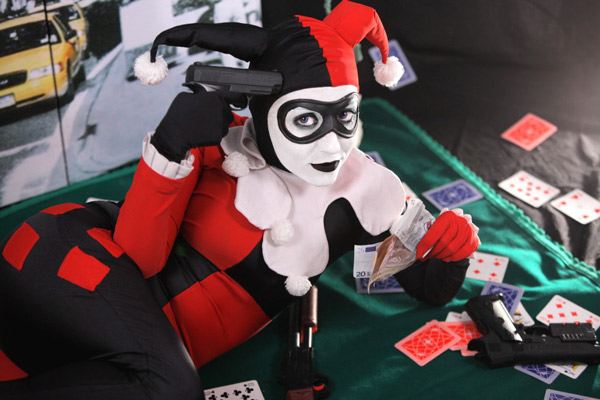 Mary-chan from Italy. This depiction of the classic Harley is stays true to the Queen of mischief's style – bad to the bones (but in the great way)! The placement of  the poker cards, guns and the cash she's holding is a perfect complement to this classic Harley Quinn!
More hot Harley cosplays that will turn up the heat on the next page!