Official Winners of Otaku House Cosplay Idol 2013!
Now that Otaku House Cosplay Idol 2013 has officially come to an end, it is time to reveal our winners from each region! We couldn't wait to share with you the great news. After all, we should spread more otaku love!
The winners are determined by the number of votes they get from you – yes, otakus of the world, they are voted by you! So there are no favoritism shown by us, only the support you give for your cosplay idols. All right, ladies and gentlemen, ready or not, we present to you the winners of Otaku House Cosplay Idol 2013!
The Top 3
They had superb costumes, they probably took countless photos just to get the expression right, and they all have one thing in common: great spirit of cosplay! You reap what you sow, so now enjoy your harvest. Congratulations!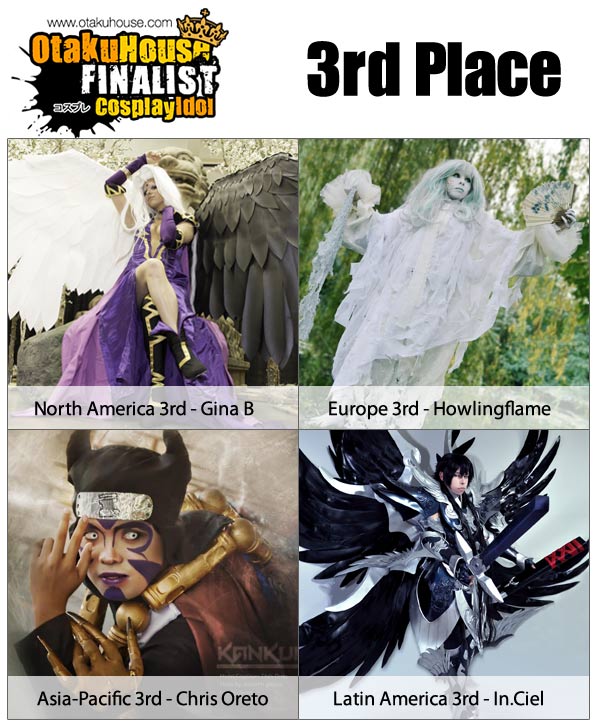 North America – Gina B from Long Island, NY, USA
Europe – Howlingflame from Strasbourg, France
Asia-Pacific – Chris Oreto from Bulacan, Phillipines
Latin America – In.Ciel from Santiago, Chile
This is not over yet! We have the very remarkable runners-up on the next page!