Forbidden Super Hero H-Kamen Movie Preview Tickets Giveaway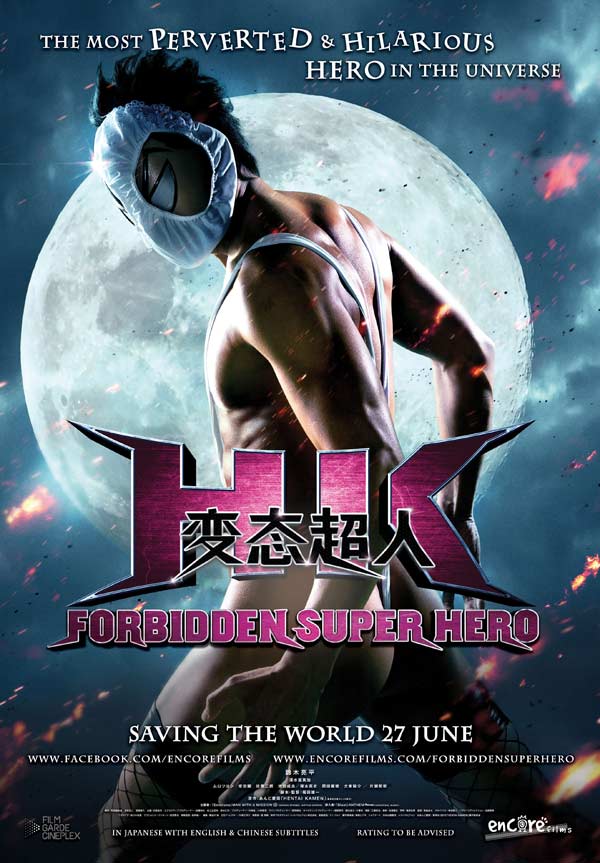 For better or for worse, Forbidden Super Hero is hitting town this June 27!
No wait don't go. Really, this IS a legitimate movie! And it has taken Japan by storm.
Otaku House will be giving away 5 pairs of preview movie tickets to this hilarious Japanese movie based on the manga "Kyuukyoku!! Hentai Kamen" by Keishuu Ando. Read on for more!
The popular comedy manga "Kyukyoku!! H-Kamen" (Ultimate!! Pervert Mask), which was serialized in Weekly Shonen Jump in the 1990s, has been adapted into a live-action film. The plans for the film were originally proposed by the actor Oguri Shun. "Kyukyoku!! H-Kamen" is a gag manga all about Kyosuke Shikijo who, by wearing panties on his head and taking off his clothes, transforms into the Forbidden Super Hero to fight crime.
Details on how to win tickets to the movie preview below.
Check out the movie trailer here

To win Forbidden Super Hero preview tickets, find the Forbidden Super Hero movie poster on Otaku House Facebook here and follow the instructions!

Forbidden Super Hero Movie Preview Details
Date : 26 June 2013 (Wednesday)
Time : 9:00PM
Venue : Filmgarde Bugis+ , Level 5, Hall 2 (Singapore)
*Kindly note that movie rating for this show is under "To Be Advised" at the moment.