Forbidden Super Hero (H*entai Kamen) Movie Trailer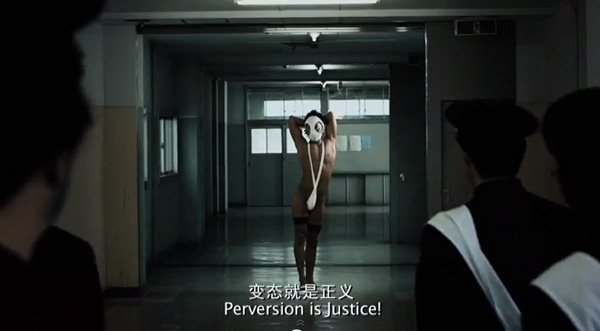 "The whole world is at stake. Please… give me your panties!"
Yea nice try, pervert… But wait, he IS the Forbidden Super Hero! If you're curious how someone can get away with this, read on to watch the movie trailer.

Otaku House is giving away 5 pairs of preview tickets to this movie that is adapted from the manga "Kyukyoku!! Forbidden Super Hero". Click here for more details here
(Erm, is this show really ok?)
Synopsis:
In HK / FORBIDDEN SUPER HERO, Kyosuke Shikijo (Ryohei Suzuki) is a promising star of the high school kempo club. He is in love with Aiko Himeno (Fumika Shimizu), a transfer student and everyone's idol. When Aiko is taken hostage by bank robbers one day, Kyosuke is desperate to save her. He manages to sneak into the bank, but does not have a mask to disguise himself so he puts a pair of panties from the girls' changing room over his face. In that instant, Kyosuke transforms into Abnormal Superhero. He saves Aiko, and Abnormal Superhero is born.
Kyosuke's sense of justice comes from his father, a detective who died in the line of duty. He gets his perverted blood from his mother, who was a sadomasochist. When he wears panties on his head, the combined DNA inside Kyosuke explodes and awakens his latent ability, changing him into a hero with super power.
Kyosuke is distressed by this and unable to confess to anyone, not even his beloved Aiko…
The pair starts dating, each harboring their own secrets. Then the most powerful enemy, Black Abnormal Superhero, attacks. It's crunch time, but Kyosuke is unable to transform in front of Aiko. Black Abnormal Superhero abducts Aiko. What will Kyosuke do….?!