Top 30 Favorites: Cosplay Idol Duet Showcase – Asia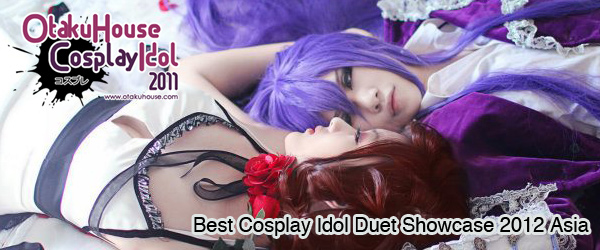 Hey guys , i am back to bring you more interesting photos from Cosplay Idol Duet Showcase in 2012. I hope you guys will enjoy these photos and give me your feedback about it thanks.
Otaku House Cosplay Idol Showcase – Asia Duet Showcase: Number 21 to 30
30. Akira Kei and Sanjyu Heika – Li Syaoran and Sakura From Tsubasa Reservoir Chronicles (693 likes)
Country:Indonesia
My comments: This is so beautiful , it depicts the seductiveness of Sakura.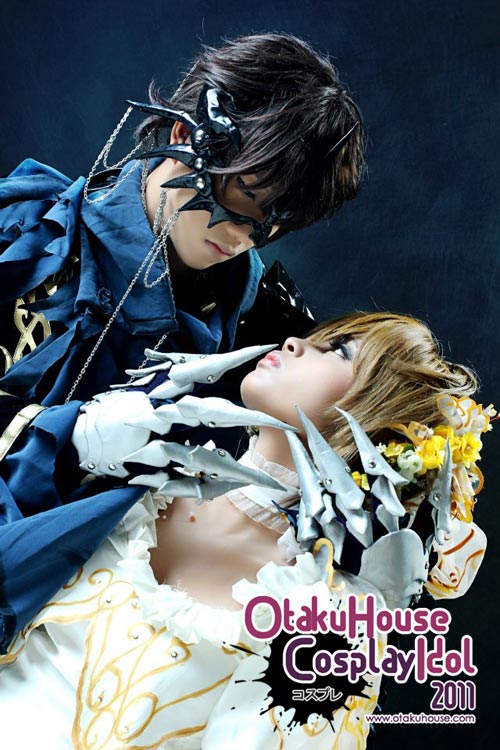 29. Vinca Valentina and Raiki Mri – Angewomon and Seraphimon From Digimon Adventure (721 likes)
Country:Jakarta,Indonesia
My comments:I saw two beautiful pairs of wings which complements quite well with each other , the golden wings and the snow-white angel wings.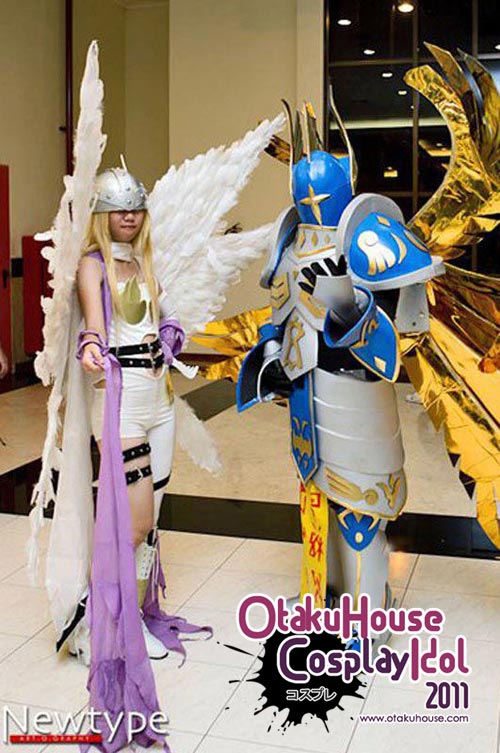 28. Sherry and Putri – Kagamine Len and Hatsune Miku From vocaloids (728 likes)
Country:Indonesia
My comments: This photo is so sweet and lovely , they are heavenly-matched as couple.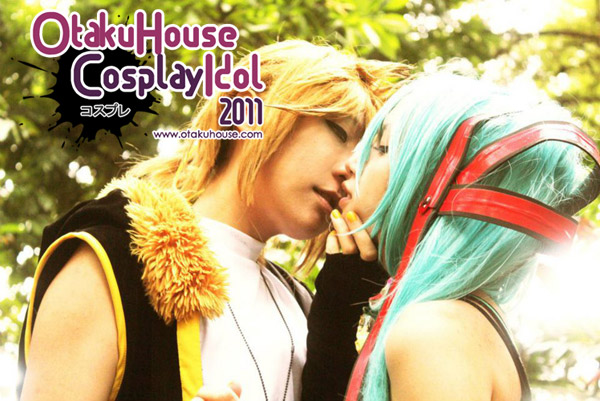 27. Engle jones Aquino and Engle Miggoy – Kotetsu Hagane and Izumo Kamizuki From Naruto Shipuuden (778 likes)
Country:Philippines Rizal
My comments: They looks really like a ninja with their appropriate facial expression that is suitable for a ninja.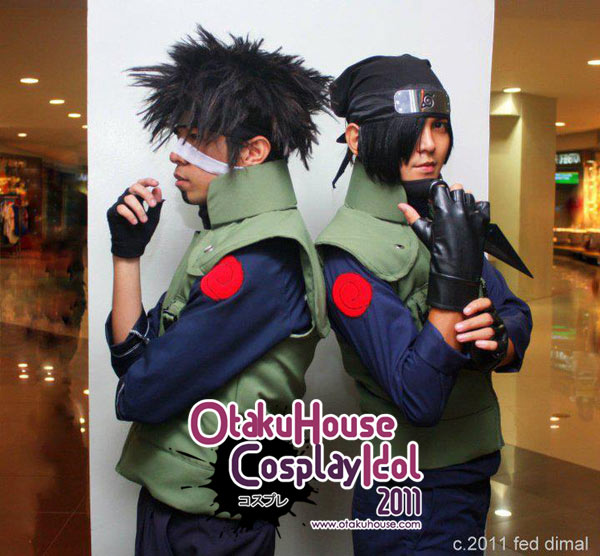 26. Singgih and Kuro – Ceres and Ende From Pandora's Tower (782 likes)
Country:Indonesia
My comments: The armor is so majestic and beautiful that complements so well with the excellent-crafted golden sword.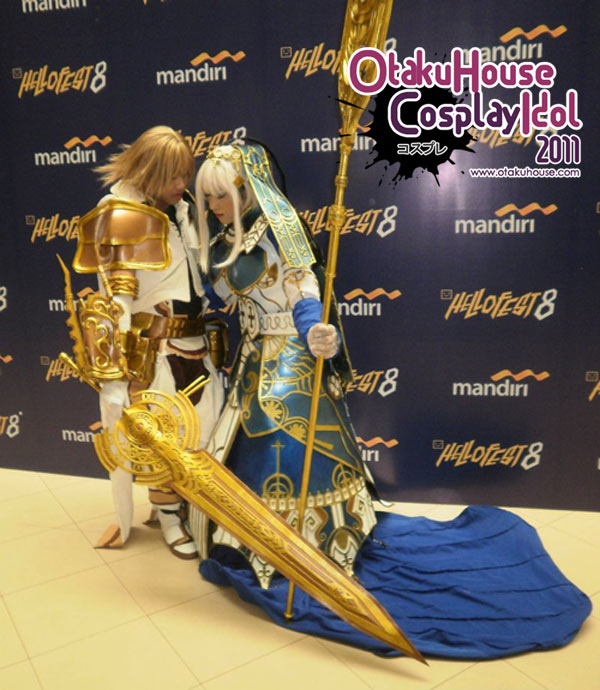 25. Sayuri and Kaz Chan – Johan Anderson and Yuki Judai From Yu-Gi-Oh (796 likes)
Country:Vietnam
My comments: They looks so restless and pale , wondering if they are going to fight a war ?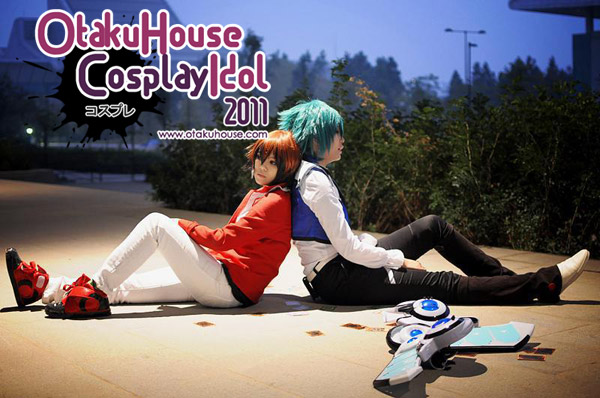 24. Nokutesu and Irvy – Claude Faustus and Alois Trancy From Kuroshitsuji (814 likes)
Country:Thailand
My comments: That's a very sophisticated and compose look from Claude and a very gentle disposition from Alois.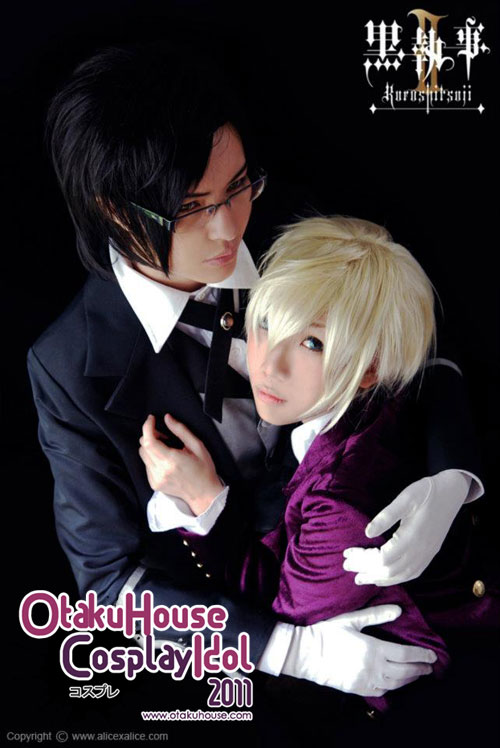 23. Mikagami Shiryu and Miki Tsubaki – Noel Kreiss and Serah Farron From Final Fantasy XIII-2 (825 likes)
Country:Singapore
My comments: The background is so beautiful that suits the romantic moments of these two couples.
22. Jhr Sleepingforest and Tang Mokululu – Drocell CainZ and Ciel Phantomhive From Kuroshitsuji (841 likes)
Country:Thailand
My comments: I could feel their sorrows and sadness just by looking deep into their eyes.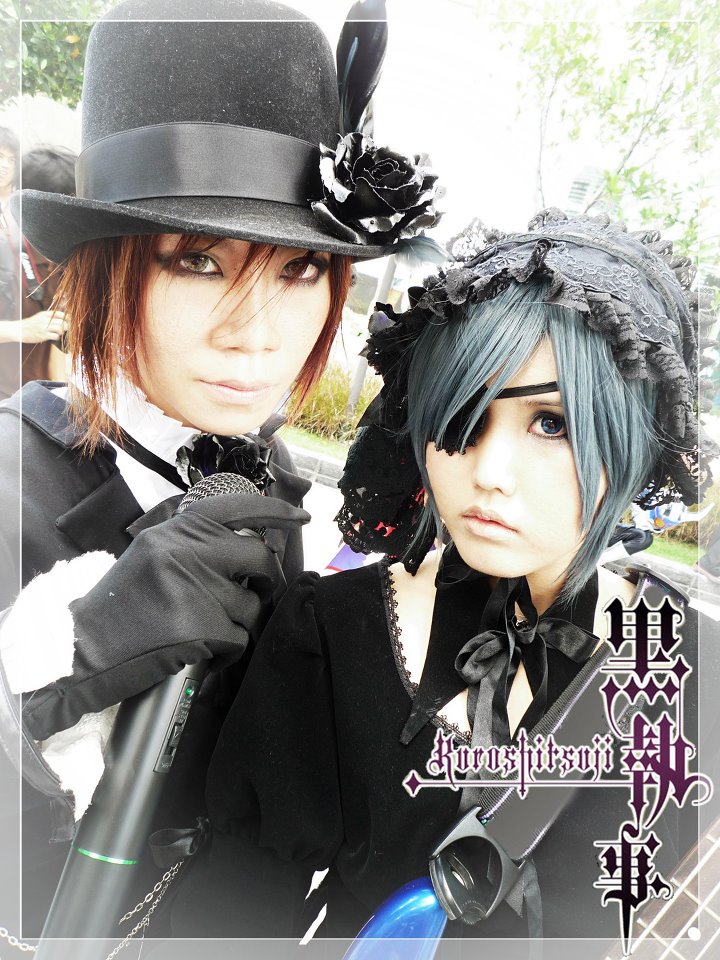 21. Sakura and Misaki – Megurine Luka and Luka's boyfriend From Vocaloids (858 likes)
Country:Macau,China
My comments: The "boyfriend" of Megurine Luka should be around this appearance , princely kind of demeanor and handsome.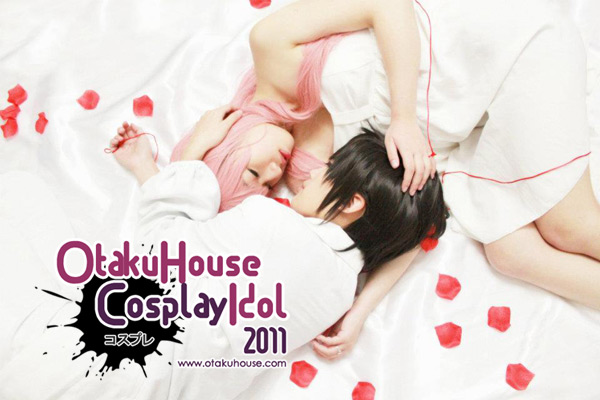 View Cosplay Idol Showcase: Asia Duet Showcase number 11 to 20 on the next page