21 Sexiest and Hottest Cosplay Girls Photos from the Otaku House Cosplay Idol – (Intern Nin's Pick)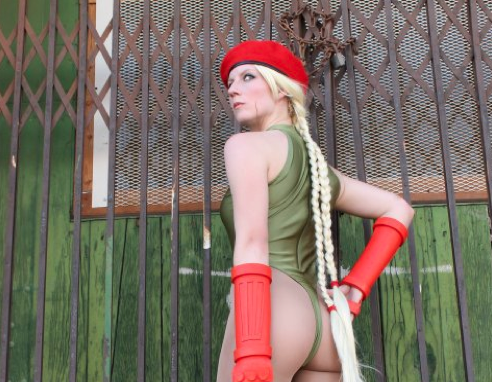 Recently, I had nothing to do so I started ogling at the sexy contestants of the Otaku House Cosplay Idol for the past two years. After flipping through a gazillion photos (close to 7,000 cosplays), I selected the 20 hottest female cosplayers IMHO. This is definitely not easy as I had to reluctantly pull out many cosplays that surely deserved to be in this list too, but these things are subjective, so don't get mad at me if you disagree.
They are all really sexy! Feast your eyes on these ladies and get ready to drool at all these hot girls I'm going to present to you. The rankings are in NO specific order of sexiness or cosplay ability. (except the first place)
#21 – Saeko Busujima of Highschool of the Dead
by Vampy (USA California)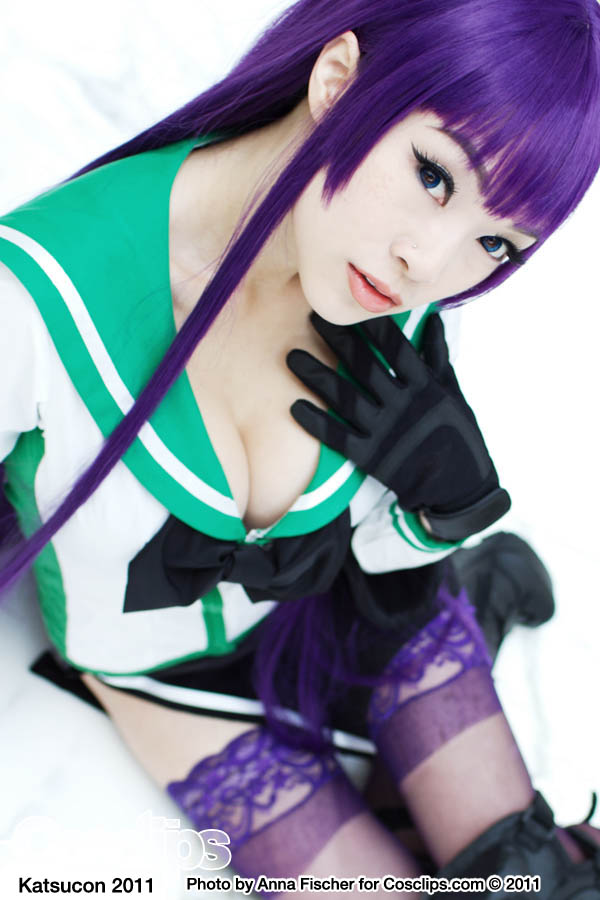 Sexy Lady Vampy Bit Me's rendition of Saeko Busujima is a huge success. Hawt hot hoot in more ways than one.

#20 – Yuzuriha Inori (Guilty Crown)
by Camille Iora (Singapore)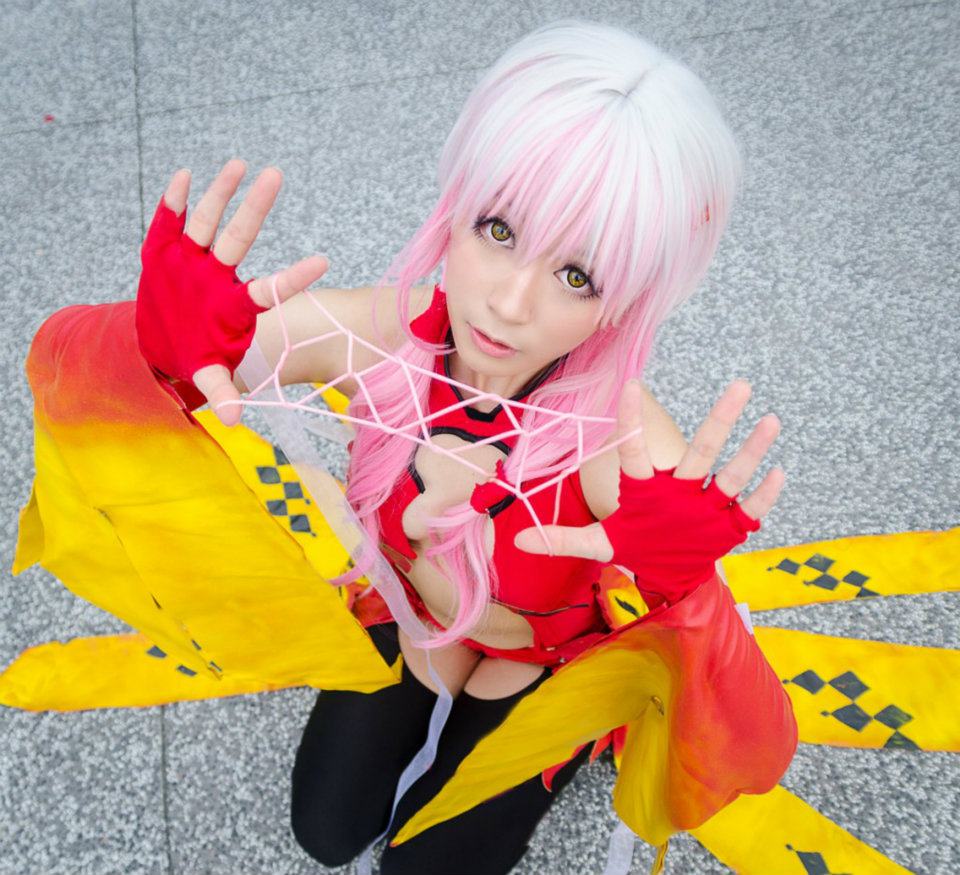 Fans of Guilty Crown will be familiar with this pose of Yuzuriha's. The angle of the photo allows us to see her fantastic body outline from her chest to the to her thigh gaps. Such a bold cut for Camille but she takes the dare. No man would say this is not arousing at all.
#19 – Cammy (Street Fighter)
by Kate McCullough (Mexico)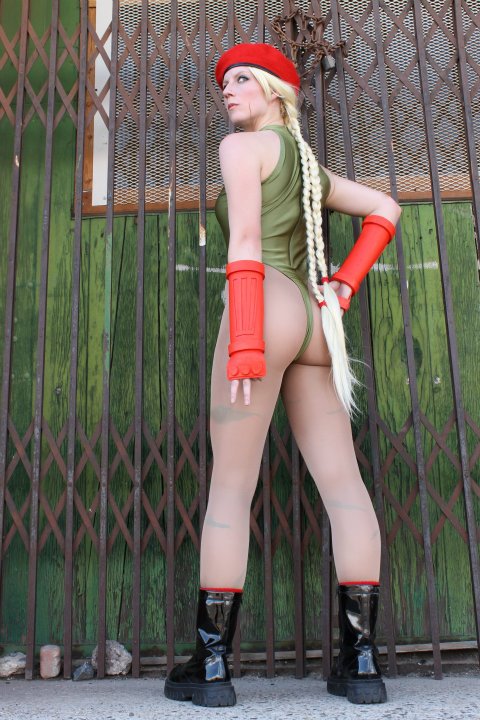 I remember when I was young, I would go overseas during my school holidays. Long hour flights were pretty restless for a young girl like me. Besides watching the movies offered on the plane, I loved to browse through the various games on flight. One of my favorite games would be Street Fighter. Being a young female gamer, I would naturally choose the female fighters from the game. Other than Chun Li, I loved to play Cammy too. In the game, she usually poses with her back facing the front, showing off her big bums. Kate has done well imitating the famous pose. Very sexy!
#18 – Bubble Head Nurse  (Silent Hill)
by Nicole Hruska (USA)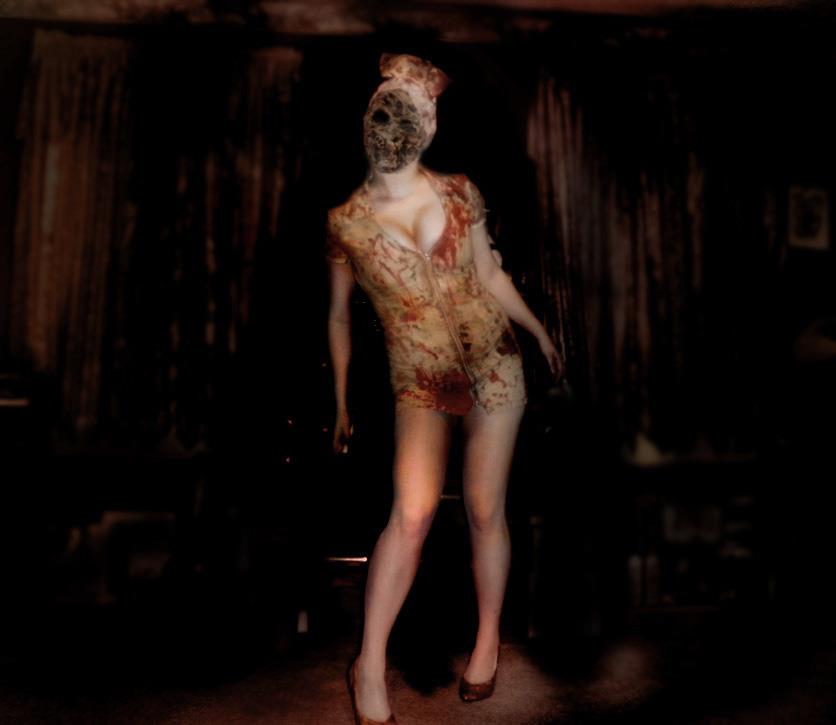 Some may say this looks nasty as hell. Well, I beg to differ. Maybe it's because I'm into zombies and gore, but I find this hot. Despite the distorted gruesome face and the bloody outfit, Nicole's skin remains bright and white. Sexy? I think yes.
#17 – Berserker Yuna (Final Fantasy X-2)
by Ladie Luck (USA)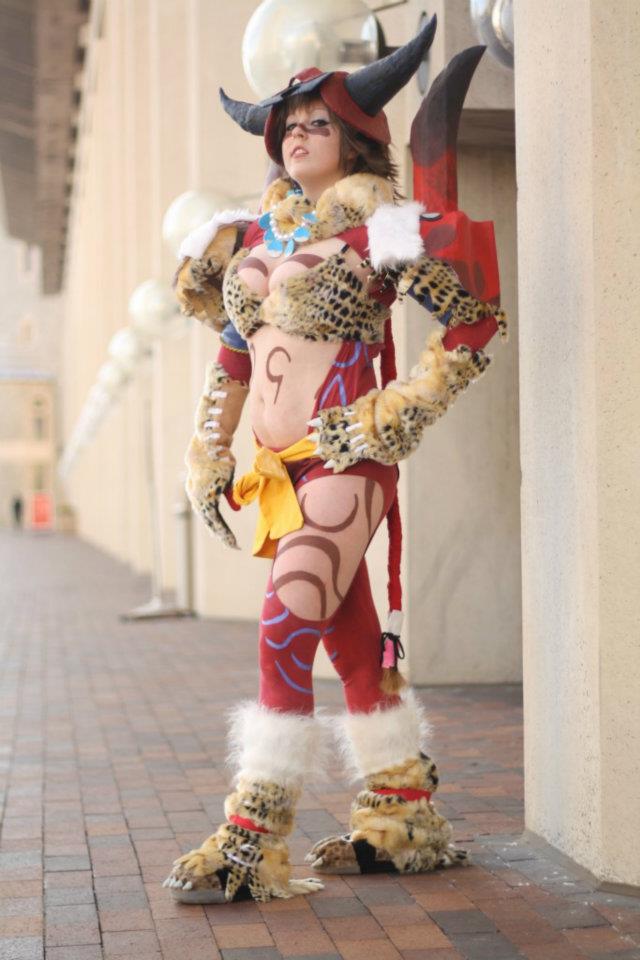 The definition of 'hot' differs from one person to another. Super skinny girls do not necessarily mean they are sexier. Ladie Luck's body fits the heavy-looking costume  and shows off her well-defined curves. The maroon-colored tattoos on her body makes her look mesmerizing too.
#16 – Kirin Armor (Monster Hunter Freedom)
by Ashe Kai (USA)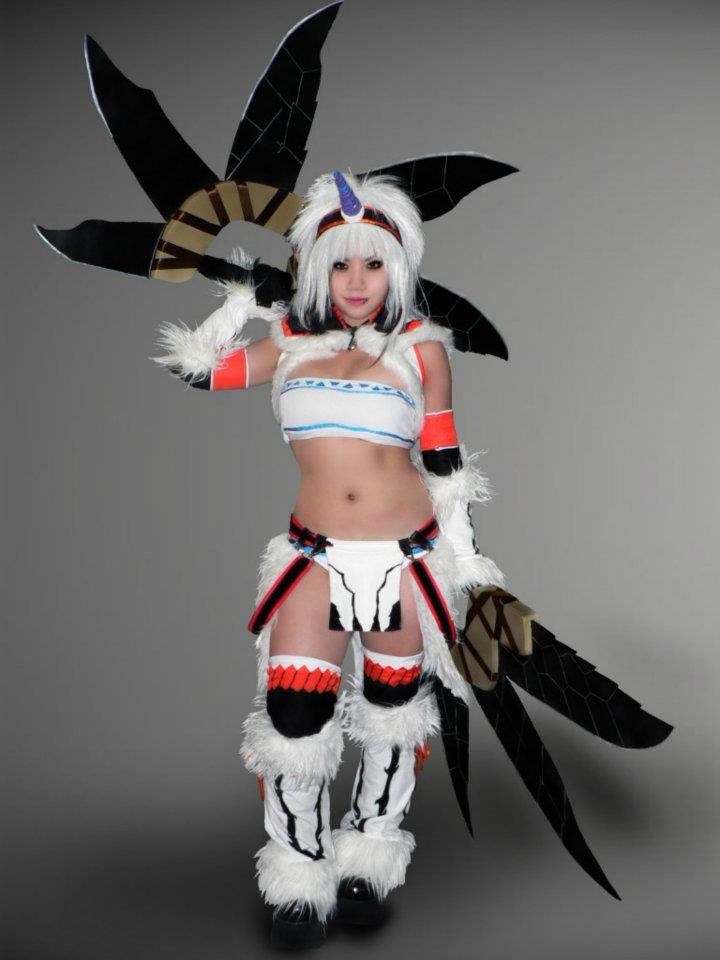 Guys go crazy when ladies cover their most precious body parts. While boots makes Ashe's legs look slim and long, her bandaged top and bottom covers what is necessary. Once she dominates the street, there's no way she would miss anybody's gaze.
Next page for the next top 15 hottest female cosplayers!