Top 20 Sexy Male Cosplayer Photos – (Intern Nin's Pick from the Otaku House Cosplay Idol)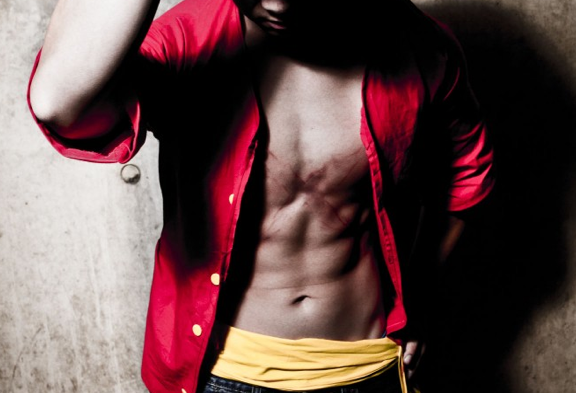 Hello Otakus!
As promised, we have finally collated the 20 hottest (and sexiest) male cosplayers from the Otaku House Cosplay Idol! Sorry for keeping you ladies waiting. We only wanted to show you only the hottest and worthy-screaming-over male cosplayers. Once again, this was not an easy task since there were many more female cosplayers than there were males. C'mon guys, show off your biceps and abs! However, if you ever do disagree with this list, you are welcome to share your opinion of the yummiest male cosplayer that you've found in our albums!
Get ready to gawk at abs, biceps and total sexiness! Release your girly screams while scrolling through these hotties! The rankings are in NO specific order of sexiness or cosplay ability. (except the first place)
#20 – Zack Fair (Crisis Core Final Fantasy VII)
– Juugo (Spain)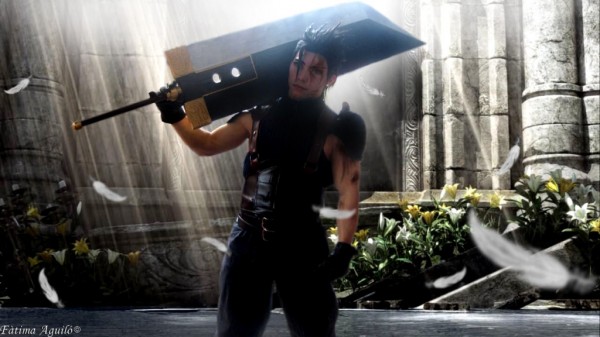 This hunk definitely hits the spot. In fact, he looks much more muscular than Zack Fair himself. The photographer makes him look even dreamier in that bask of sunlight streaming in from the roof and those white feathers floating down. What other way to win a girl's heart by placing their favorite flower and location into one photo?
#19 – Vega (Street Fighter II)
– Adam Atkins (Virginia, US)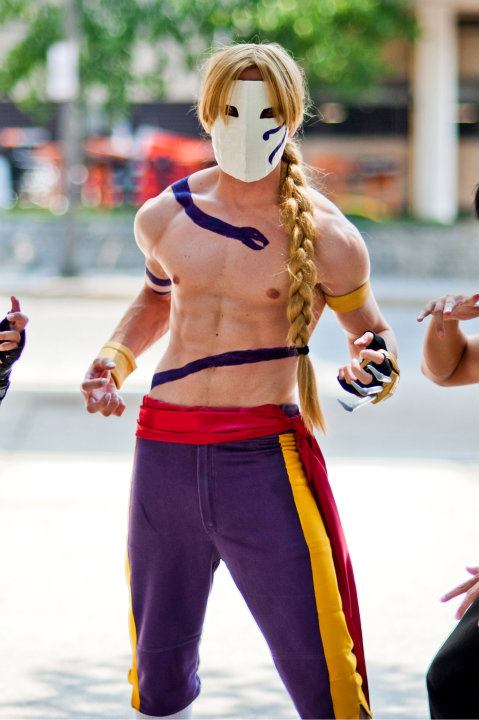 I never like Vega from Street Fighters II due to his extremely huge shoulders and his tiny head balancing on top of them. Adam's version of a more proportionate body with a strong build is definitely what I was looking for. Now if he could just remove his mask so that we can all see his face…
#18 – Ulquiorra Segunda Etapa (Bleach)
– Fabiano Valentino (Rome, Italy)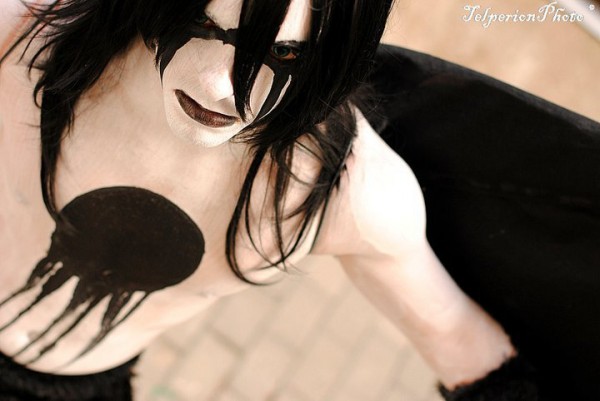 Ulquiorra appears to be a sickly pathetic loser. Well, I prefer Fabiano's much more manly and muscular version of Ulquiorra. He can order me around anyway he likes.
#17 – Zabuza Momochi (Naruto)
– Kenneth Ting (Singapore)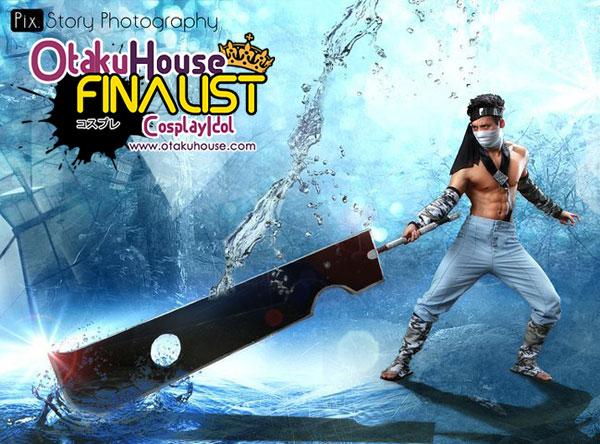 Kenneth perfectly portrays Zabuza in this photo. Though standing far from the camera, his abs can be seen ever so clearly. Anybody knows his phone number?
#16 – Sephiroth (Final Fantasy Advent Children)
– Etienne H. (Hamburg, Germany)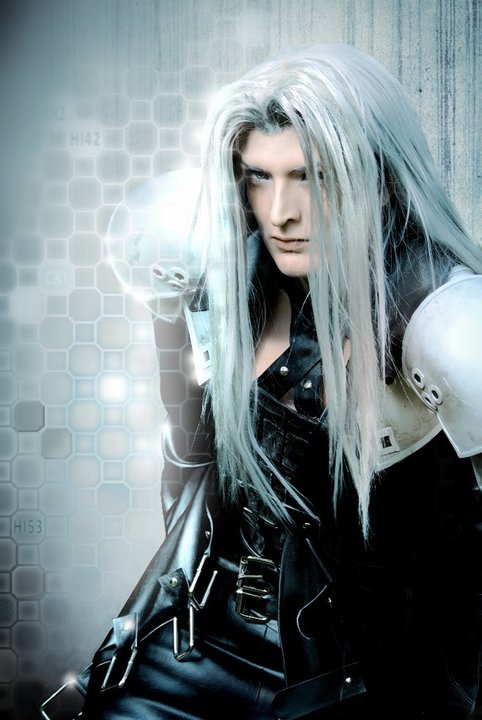 No need for showing abs or biceps for this one. His glare will sent you screaming and fanning to keep yourself cool. The bad boy look never fails to sweep the ladies off their feet.
Next page for more hunks and sexy male cosplay!