25 Top Anime in 2013 – The Otaku House Survey

We're back with new poll results of the top 25 anime in 2013! Even though many of you thought it was too early to release a poll for the year 2013, we published the results on the top 25 anime in 2012 early last year too. All is fair, if you ask me. More than 5,000 people have been surveyed to find out the top 25 anime of 2013. Our poll asked anime fans to vote for their favorite anime they are currently watching in 2013 and encouraged them to add in their own choices. We thank all of you for your lively responses!
You may not agree with this list, but here are the top 25 anime of 2013 voted by you!

25 Top Anime in 2013 – The Otaku House Survey
#15 Doraemon –
New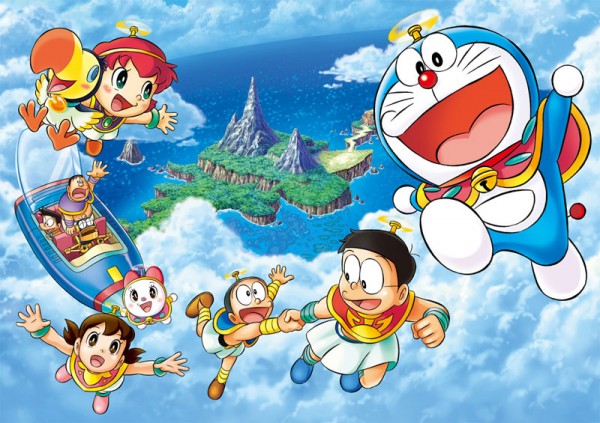 I can't think of one person who wouldn't be familiar with this anime. Everyone grew up watching the misadventures of Doraemon, Nobita and his friends. So what made anime fans start watching Doraemon again, all of a sudden in 2013? Doraemon: Nobita and the Island of Miracles ~Animal Adventure~ was a new-released movie that aired in March 2012, which sparked many anime fans' interests and not to mention, nostalgia. Join Doraemon, Nobita and his friends as they travel to an island, a home to many said-to-be extinct animals.
Good news for our fellow Doraemon fans: Airing in Japan this March 2013, do catch Doraemon's new movie, Nobita's Secret Gadget Museum ~Museum Adventure~, which focuses on Doraemon's magical cat-bell!
#14 Beelzebub – 
(2012: #22)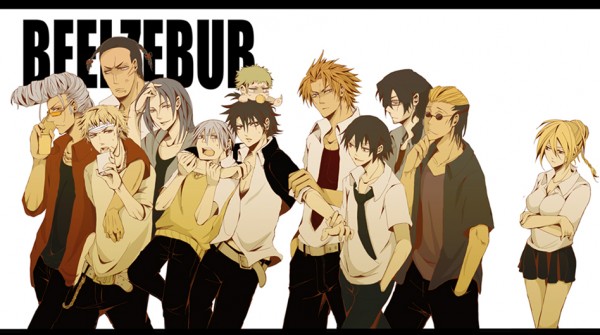 Previously hanging on spot #22 in 2012, Beelzebub has climbed up 7 spots to #14! Impressive jump for Beelzebub. If you're looking for a story which follows a delinquent who was suddenly shoved with the responsibility of taking care of a demon baby, then this is the anime for you. Give it 2 minutes and you'll be laughing your ass off already.
#13 Ao No Exorcist – 
(2012: #10)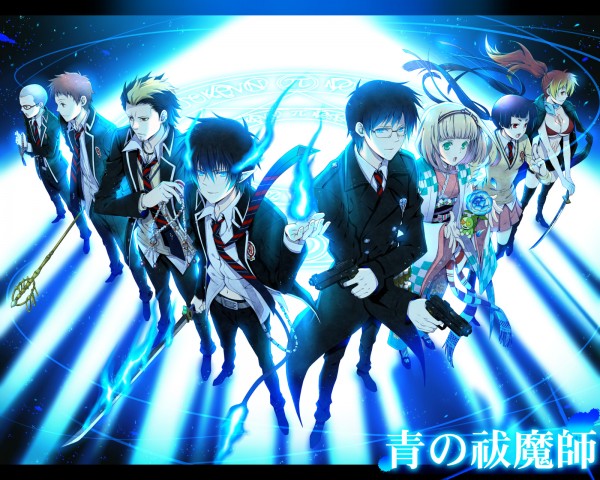 As more new and improved anime come your way, it's difficult to keep your stand in the top 10. Previously standing its ground in spot 10 in 2012, Ao No Exorcist has dropped to number 13 in 2013. Maybe it was the lack of story and character building, but at least, it's still surviving in the top 25.
#12 Code Geass – 
New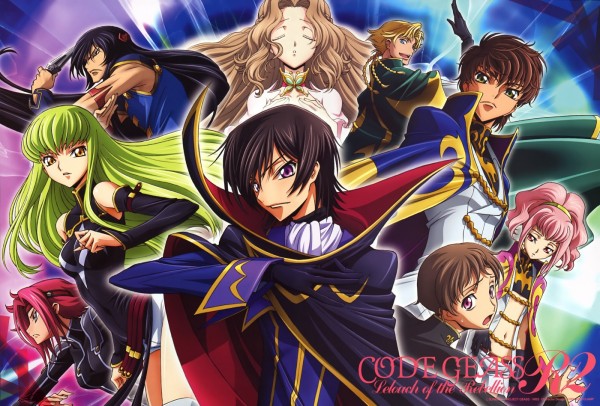 I'm surprised to see that Code Geass did not make it to the top 25 last year, considering how it was aired quite a long time ago in 2006 to 2008. Finally it has made its appearance, seizing #12 in 2013. The story speaks of Lelouch Lamperouge, the prince in the Britannian imperial family disguised as an ordinary high school student who has obtained the power of Geass from a mysterious woman named C.C, to control people as he wishes, and plans to destroy Britannia from within.
#11 Mirai Nikki – 
(2012: #17)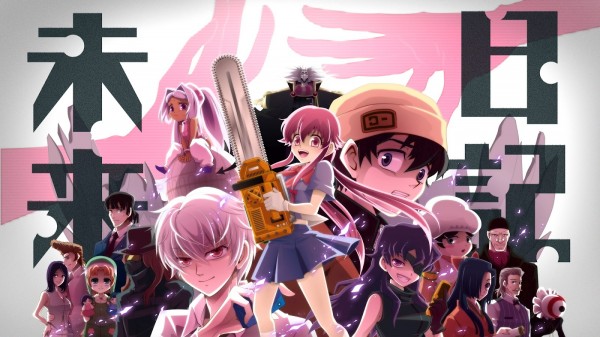 Previously keeping it low at spot 17 in 2012, Mirai Nikki has quietly crept up to spot 11. Also known as Future Diary, Yuki and eleven other contestants have been forcefully entered into a battle of chaos, where each possesses a diary that tells the future and has special abilities. Only one can remain and become the new God of Time and Space. An exciting plot like this one deserves a higher spot, in our opinion. Looking at the votes, there is a chance it'll rise up to the top 10 soon.
Top Anime in 2013 #25 to #16
#16 – Hunter x Hunter – 80 votes
#17 – K Project – 77 votes
#18 – Inuyasha – 77 votes
#19 – Fullmetal Alchemist Brotherhood – 75 votes
#20 – Durarara!! – 71 votes
#21 – Detective Conan (Case Closed) – 69 votes
#22 – Angel Beats! – 69 votes
#23 – Psycho-Pass – 67 votes
#24 –  Hetalia – 66 votes
#25 – Accel World – 56 votes
Check out the Top 10 Anime in 2013 on the Next Page