21 Sexiest and Hottest Cosplay Girls Photos from the Otaku House Cosplay Idol – (Intern Nin's Pick)
#10 – Mai Shiranui (Fatal Fury)
by Pamela Colnaghi (Italy)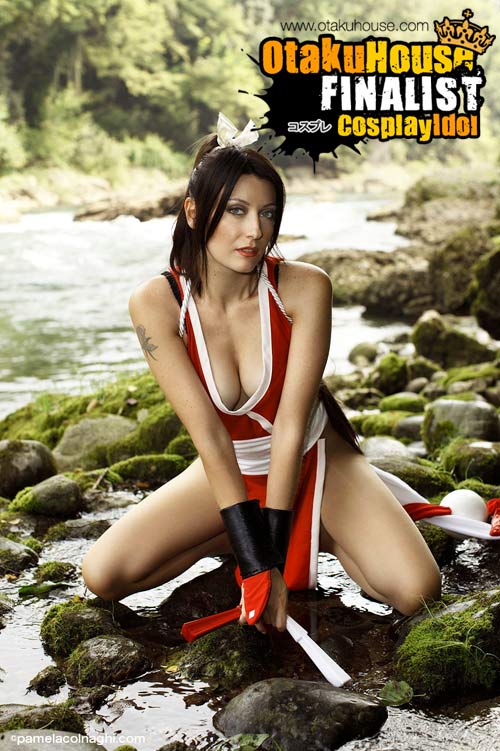 Who needs armor when you have skills? The provocative outfit of Mai Shiranui defines Pamela's flawless skin. Pamela also expresses Mai's fiery personality too. Does she set your eyes and body on fire?
#9 – Felicia (Darkstalkers)
by Shantel Knight (Canada)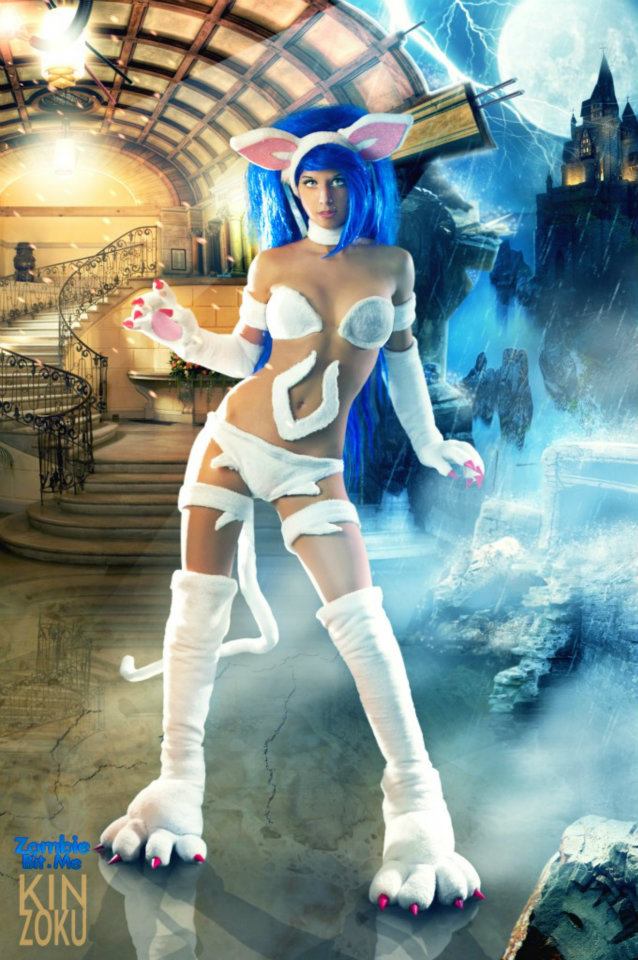 Who doesn't love a woman in a cat suit? What's more, the costume looks furry and cuddly! In a bikini-lookalike design on her body, cat paws gloves, cat paws boots, cat ears and a cat tail, Shantel completes the look of being the catgirl of Darkstalkers. Don't you want to cuddle with this kitty tonight?
#8 – Loly Aivirrne (Bleach)
by VelvetNeko (France)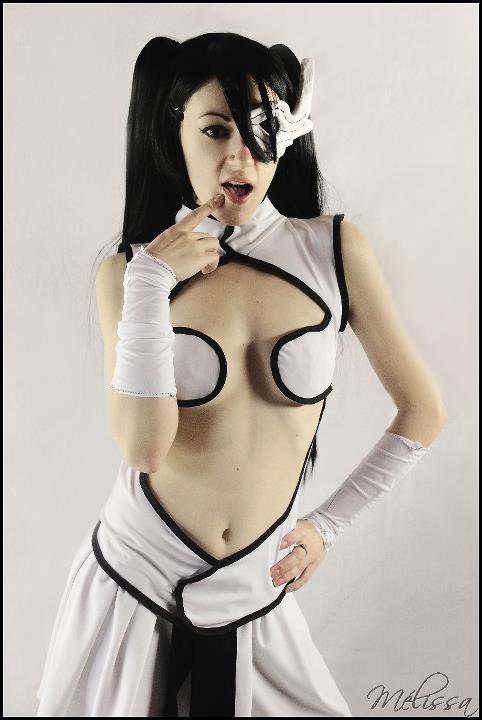 What I like about Loly Aivirrne from Bleach is her unique cutting of the outfit. Velvet has done a good job well done creating an exact replica of Loly's outfit! Now, I'm just wondering how the pieces on her chest stay the way they are without flipping out..
#7 – Dark Elf Sorceress (Warhammer Online)
by Sikay (France)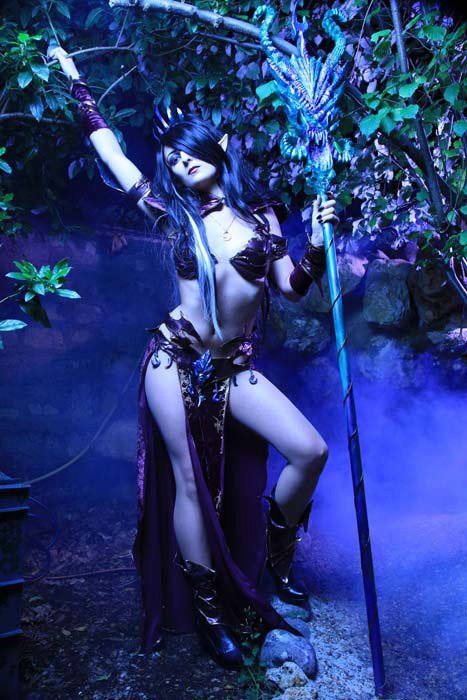 The fantastic cutting of this cosplay bares her tummy and her thighs, as well as a peek at the side bum. Not to mention, she has crescent pendants dangling from her bottom wear and resting on her thighs. They definitely bring attention to her thighs. Dark and mysterious are what brought out the sexiness of Sikay.
#6 – Lara Croft (Tomb Raider)
by Jennifer Violante (Italy, Lecco)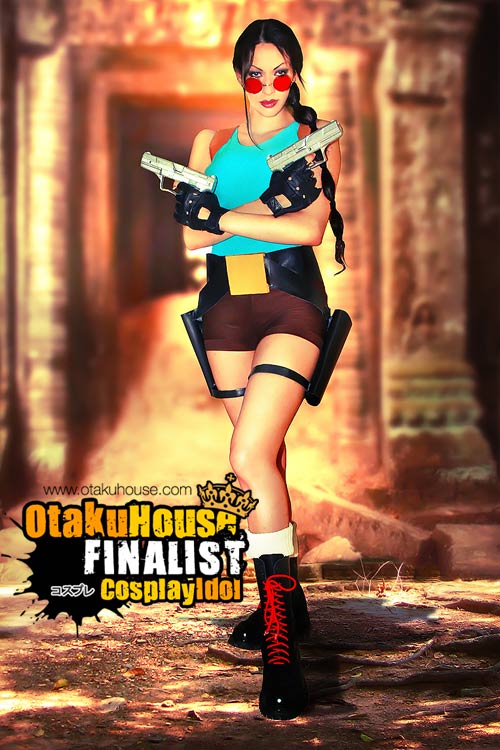 There might not be much skin showing on Jennifer but no doubt a girl wielding guns is always hot. We all remember Angelina Jolie casting as Lara Croft in the movie and was she sexy. I just love to watch Angelina's action movies. My favorite part of Jennifer's outfit? The vintage circular shades and her ready-to-take-down-bad-guys glare.
#5 – Lilith (Dark Stalkers)
by Akiyo (Japan)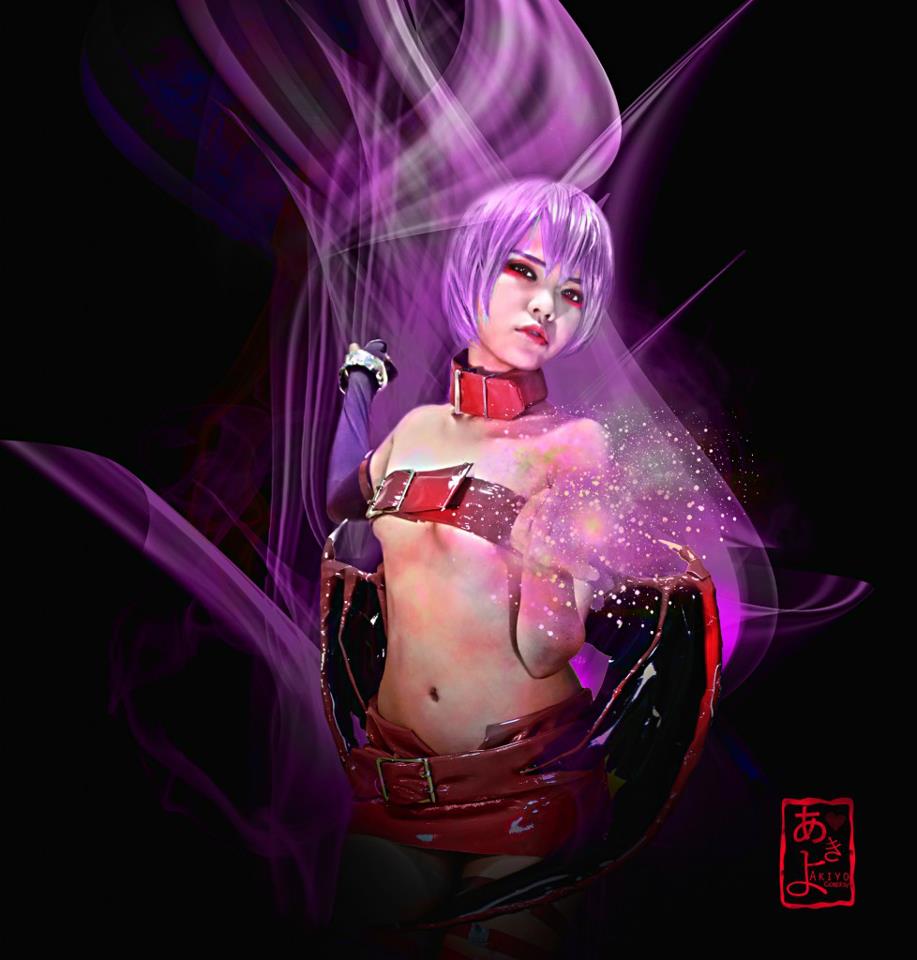 It's a pity there were only a few number of Japanese female cosplayers taking part in Cosplay Idol. Akiyo takes the extreme wearing a belt-like top and a very mini-skirt, with a belt-like choker and red devil wings. Her cosplay looks like it's made of leather, making her look very seductive indeed. I love her make-up too. She touched up with red smokey eye make-up and red cherry lips. Red is always sexy on a girl.
#4 – Rikku Berserker (Final Fantasy X-2)
by Ryuu Seika (Paris)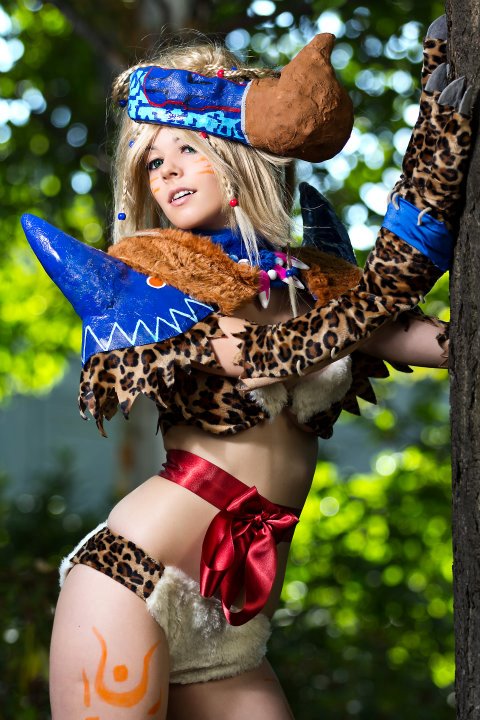 Roar! Make way for the wild cat. Would you let her bite you? Ryuu dons herself in a leopard skin cosplay with huge claws while putting on a mischievous expression on her face. I like that her vampire teeth are showing too!
#3 – Sheryl Nome (Macross Frontier)
by YURIKO TIGER (Italy)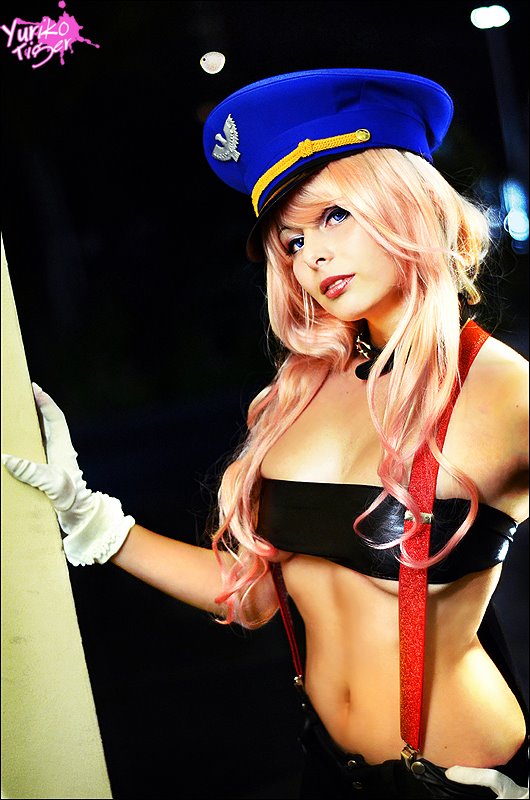 Yuriko chose to cosplay the sexy version of Sheryl Nome and that's a good view! Her slim figure and pink wig fits the role. May she rock your socks off!
#2 – Supergirl (DC comics)
by Enji Night (Hungary)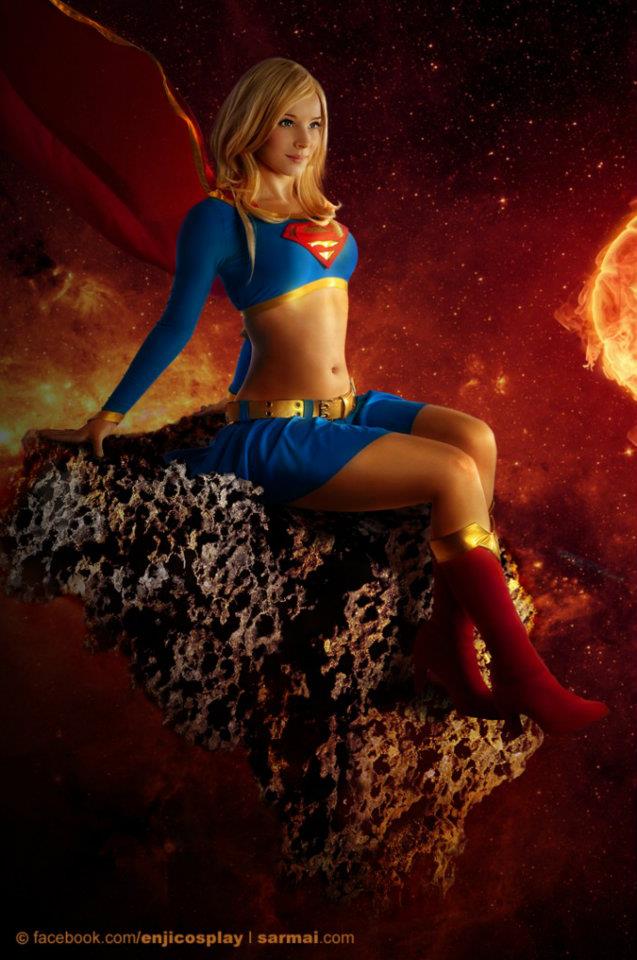 I would like her to save the world in place of Superman. She looks like she's fit enough too! Something about her just draws you closer and closer to admire her.
Ladies and Gentlemen, I now present to you the hottest female cosplayer of my choice.
#1 – Yukibi (Kaze Hikaru)
by Tieu Phuong (Vietnam)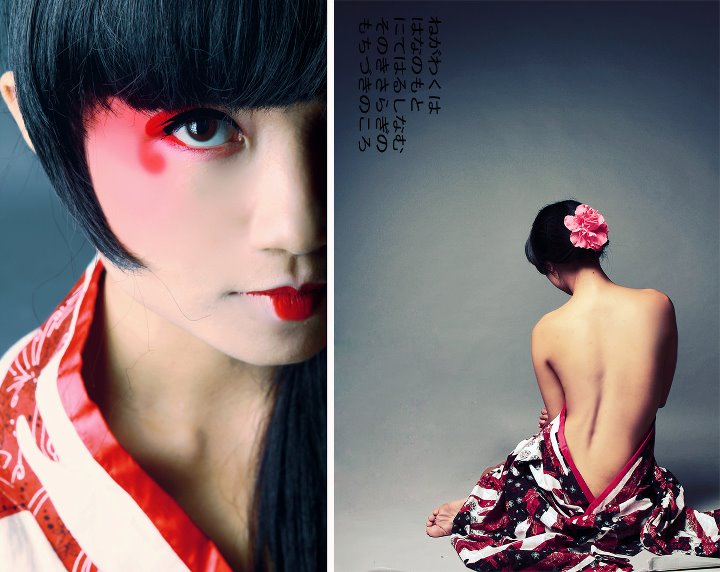 Geisha are professional female entertainers who attend to guests (usually males) during meals and other occasions. If you have watched or read 'Memoirs of a Geisha', you would know the difficulties a Geisha goes through her life. In Japanese culture, baring the back of your body is a major turn on to most men. Tieu Phuong from Vietnam has shown both the crimson red make-up and her bare back in the role of being a Geisha as Yubiki from Kaze Hikaru. In contrast to the modern sexy, Tieu Phuong shows a more traditional sexy to the world.
If you'd like to browse through more cosplays of the Otaku House Cosplay Idols of 2011 & 2012, you may do so here.
If you'd like to flip through the finalists of the Otaku House Cosplay Idols of 2012, you may do so here.