Cosplayers Around the World Feature : Asumi from Thailand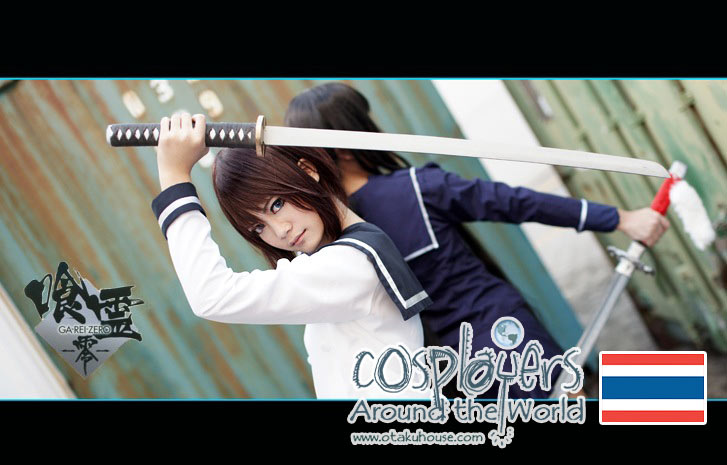 When I think of Thailand, the vision of the vibrant night life in Bangkok comes to mind; with streets of drag queens parading in colorful cabarets. Well, Bangkok has another side where another group of Thais indulge in another kind of dress-up. That is the sub-culture of cosplaying, which they share with the rest of the world.
In this issue of "Cosplayers Around the World", we take a look at the works of a Thai Cosplayer who calls herself Asumi

"Hi, Asumi here! I am 18 years old student. Loves to surf internet."
Biography
Age : 18
Gender : Female
Country / state you are born in : Thailand, Bangkok
Citizenship : Thai
Date of Birth : 25/12/1992
Zodiac Sign : Sagittarius
Height : 160
Spiderman or Superman? : Spiderman!

More about Asumi
1. At what age did you start cosplaying and how long have you been cosplaying?
I started cosplaying when I was 14. I am now 18 so it should have been around 4 1/2 years or so.
2. What inspired you to start cosplaying?
I first learnt about cosplaying at the age of 12 on a website on the internet. I thought it was "nice" but didn't think too much about it. Afterwards, I started to cosplay when my senior in school club asked me to join the activity.
3. What is your most memorable cosplay?
I'd say Black Rock Shooter. I spent 2 full weeks doing nothing but making the costume and props for this project. I needed to carry the cannon which was as tall as myself with me all the time. The weather was hot and it was even raining while we were doing the shooting! Yeah, it's been a lot of trouble and I was so tired, but it was also very fun and really memorable. Thanks for everyone related to this shoot. We got through it!
View more cosplay photos from Asumi on the next page!