Cosplayers Around the World Feature : Martens Kimi from Belgium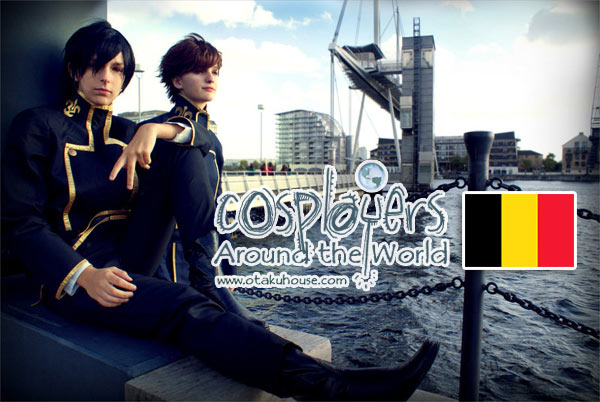 Today in our "Cosplayers Around the World" Feature, we bring you Martens Kimi from Belgium. Martens Kimi is currently one of the contestants in the Otaku House Cosplay Idol 2011 Europe category.
"Hey guys!
My name is Kimi. I've been a cosplayer for a while now and I would love to share some of knowledge with you. I'm from Belgium and my main language is Dutch. I love cosplaying a lot, but I also enjoy spending time with my friends, photography and you could say I'm a little addicted to the internet. As many girls, I'm a big fan of yaoi, although I'm not an over obsessive fangirl. I study photography, first year. And I also love working with photoshop. You could say that my favorite anime is Code Geass together with Star Driver. My favorite game is Tales of Symphonia for Gamecube. I'm a gamer in my freetime, but of course, also a cosplayer. I visit a lot of conventions in Europe but since I'm still a student, I don't have much money and have to stay in Belgium, The Netherlands, Germany, France and the UK. "
Biography
Full Name : Martens Kimi
Age : 20
Gender : Female
Country / state you are born in : Belgium, Limburg
Date of Birth : 11 July 1990
Zodiac Sign : Cancer
Height : 1.70m
iPhone or Android? : iPhone
More about Martens Kimi
1. At what age did you start cosplaying and how long have you been cosplaying?
Hmm, I started cosplaying at the age of…16 if I remember correctly. My first convention was FACTS  2006, so almost 5 years now.
2. What inspired you to start cosplaying?
I wasn't really inspired by anyone. To be honest, I didn't even know about cosplay when I started cosplaying. I just really liked the anime Bleach, so I started making crappy outfits (because my sewing skill was 0 back then) for me and my friend out of the anime. I didn't really knew there would be others like us. But when I saw them I was, of course, so happy we weren't the only ones! The fact that there were pretty costumes walking around there made me want to do more, make more, wear more. And that's the reason why I kept doing it, and still do it now.
View more cosplay photos from Martens Kimi on the next page!