New Arrivals – Nendoroids, Danboard Mini, Gundam, iPhone 6 cases
Hello everyone! Let's take a look at some exciting products that have arrived at OTAKU HOUSE today! They range  from nendoroids to figmas, models kits, danboard and many more!
A sneak peek of a wide variety of trading figures and model kits for you to drool over, definitely a great bunch to add to your collection!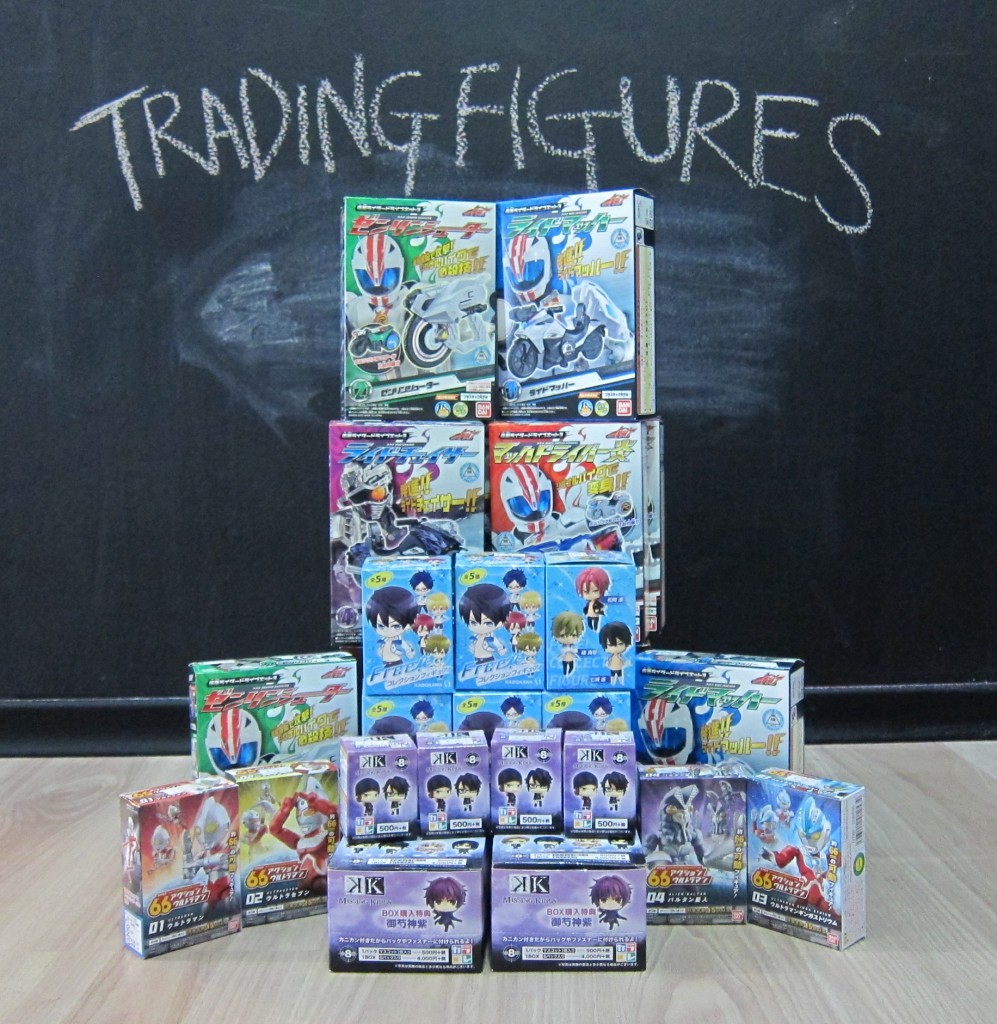 Don't be jealous, head down to the store to take a closer look!
You can buy these Gundam Model Kits here.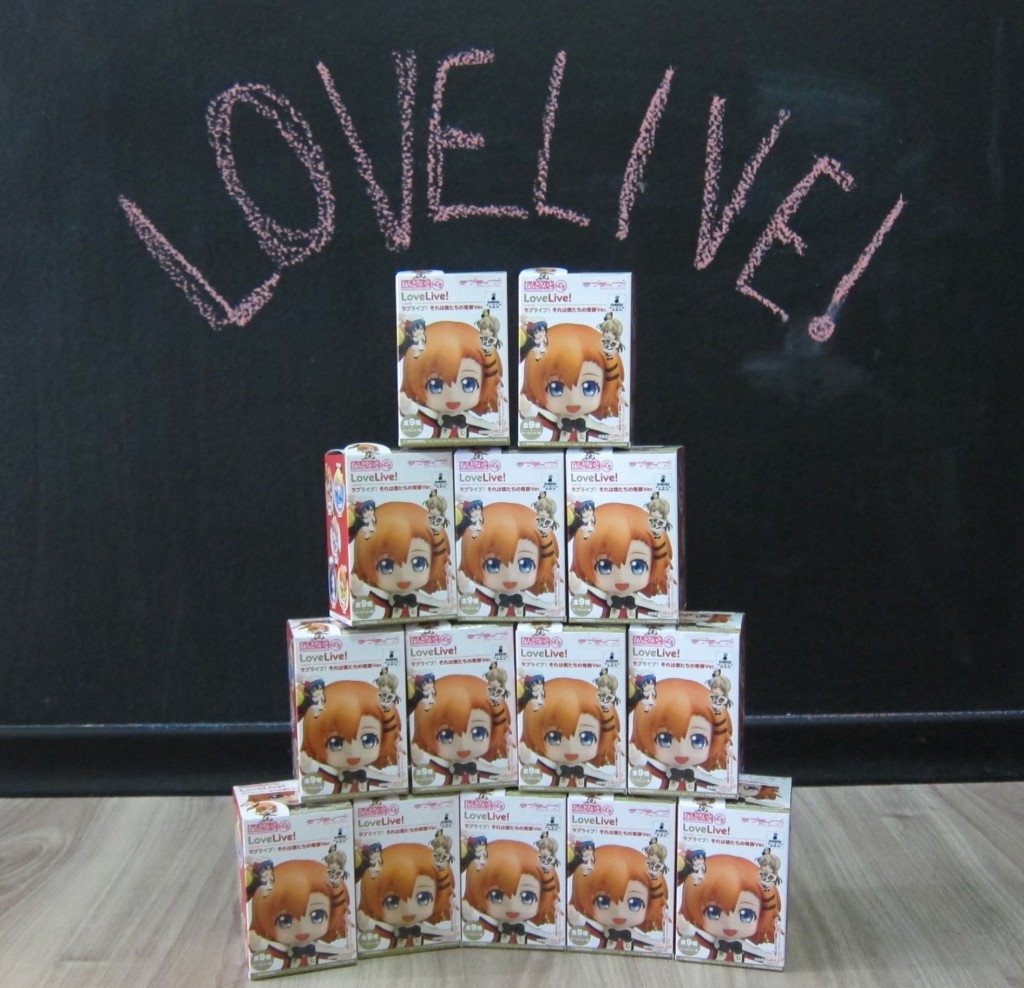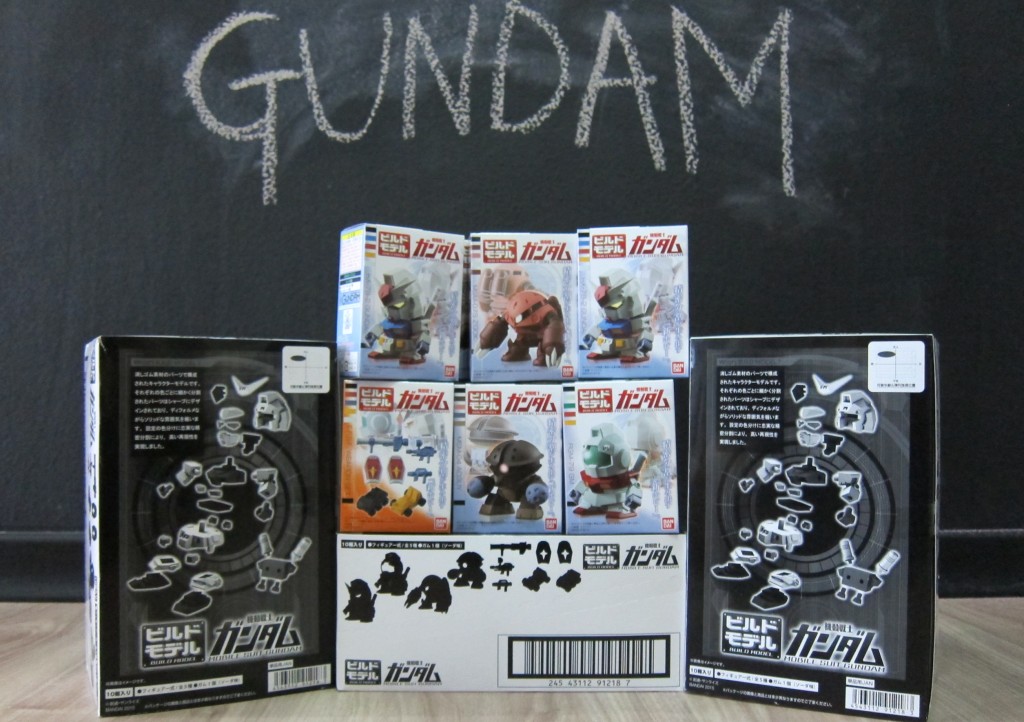 Featuring some of your favourite nendoroid characters including, Suigintō, Ren-chan, Sinon, Shoyo!
FELLOW NENDOROID FANS ALERT! One can never have enough of these irresistible nendoroids!~
Nendoroid Suigintō (Rozen Maiden)
It is about time the Rozen Maiden dolls join the Nendoroid series and Suigintō is the first of the girls! Despite her being in nendoroid size, the little details of her are not discounted. Amongst the others, she is the only doll who has wings and we love how her wings are sculpted with precised details! She also comes with 3 different expressions- standard sneering, upset and chibi, allowing you to re-create your favourite scenes.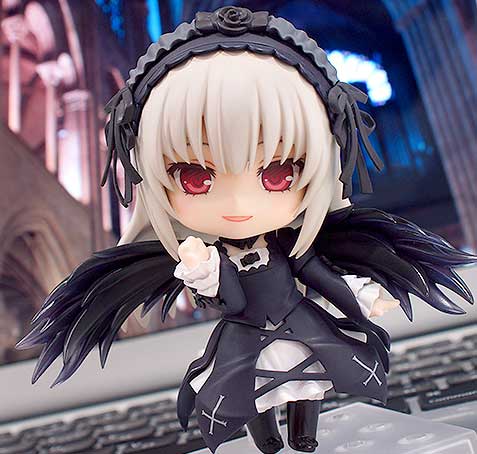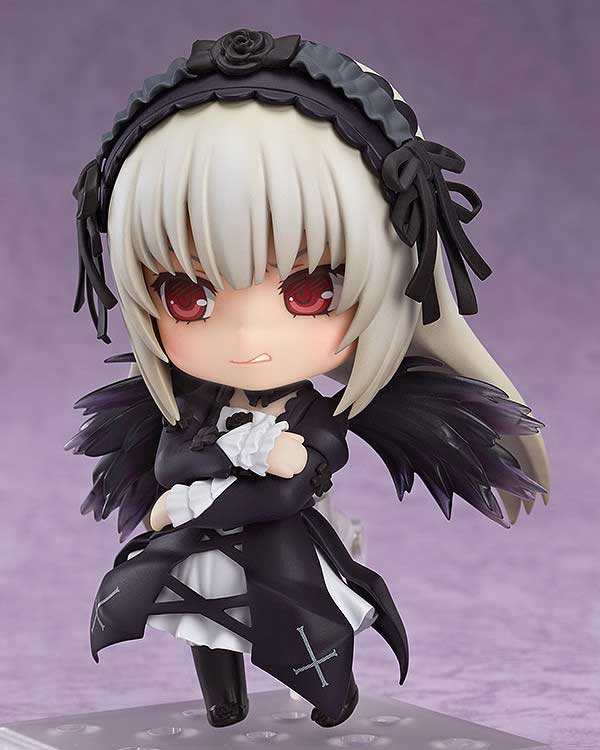 Nendoroid Shoyo Hinata (Haikyu!!)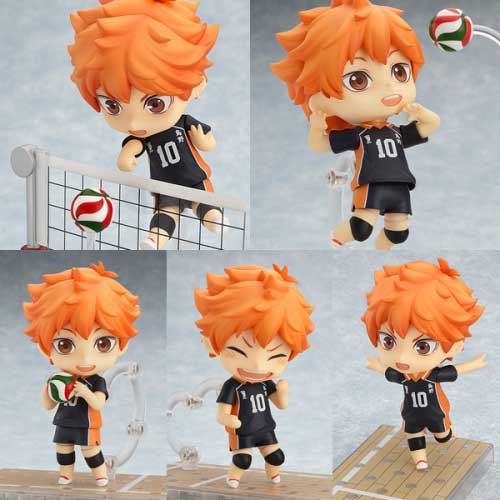 "Toss to me! Come on!" Just love how Shoyo Hinata looks so enthusiastic and passionate when it comes to Volleyball!!! The expressions that come together with this nendoroid match him so well, allowing him to look confident, excited and cheerful! Oh my, he looks so adorable! I am sure fans will have a hard time choosing their favourite expression of this character, all of which fits him so well. Not forgetting the necessary props such as the ball and net as well!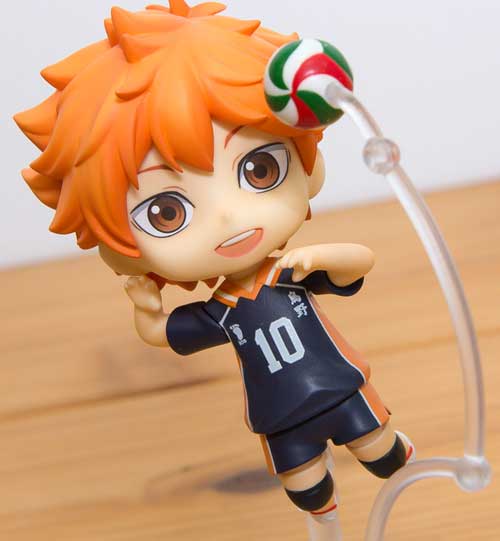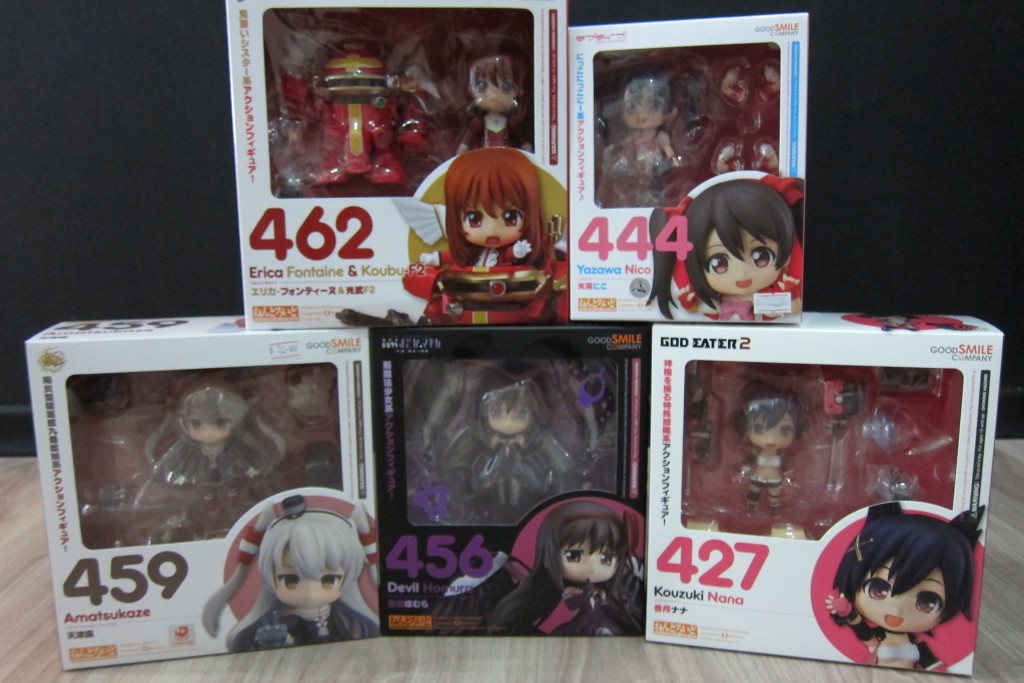 Bonjour~♪ Look at what we've got in store? The young beauty from France! 
Nendoroid Erica Fontaine (Sakura Wars 3) 
Really impressed by how this nendoroid-sized version of Erica Fontaine turned out, she looks so adorable in her Koubu suit, the Koubu-F2! The details of the character are carefully sculpted, that expression of her shouting and her slight smile fits her so perfectly even though it brings out a totally different vibe in both! Be sure to give her the most confident and fearless look when she wears her battle suit and fight her enemies!!!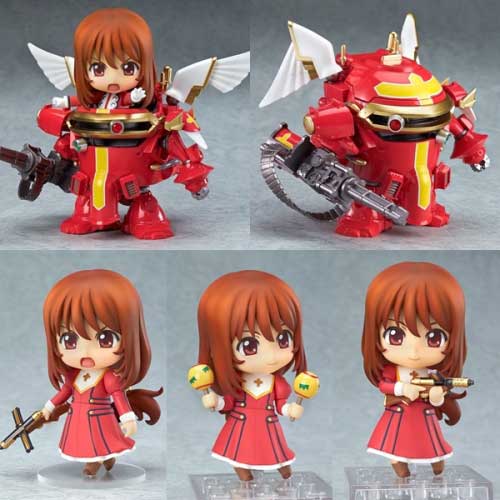 "We've got an emergency here!"

There won't be enough space to feature all nendoroids because there's just too many! But heres a last one of Nendoroid Nana Kouzuki (God Eater 2), we can't miss out this cute one here.
The member of special force," Blood" and the daughter of God Eater Yoshino! This version of Nana shows her in her signature outfit of a white short tube top paired with a pink hoodie and a black pants with a white belt, just look at the small details of the outfit, its so well done for a nendoroid size!!! The various forms such as blade form, gun form and predator form are included as well. Pretty sure you will have a hard time choosing the best out of all, it is time to bring out the God Eater universe with this!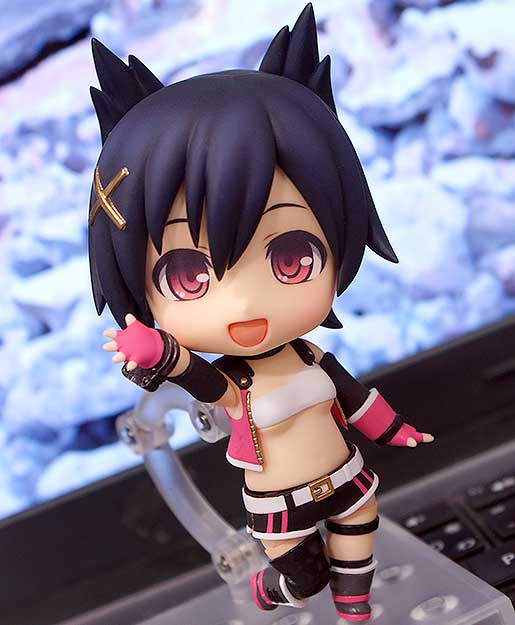 How can we ever forget the popular "Kantai Collection- Kancolle-", new in is the "Medicchu" Series of the aircraft carrier "Wo-class"! What makes this figure so special is the availability to remove the head parts! The details of the figure is highly precise so you definitely have got to head down to the store to check it out!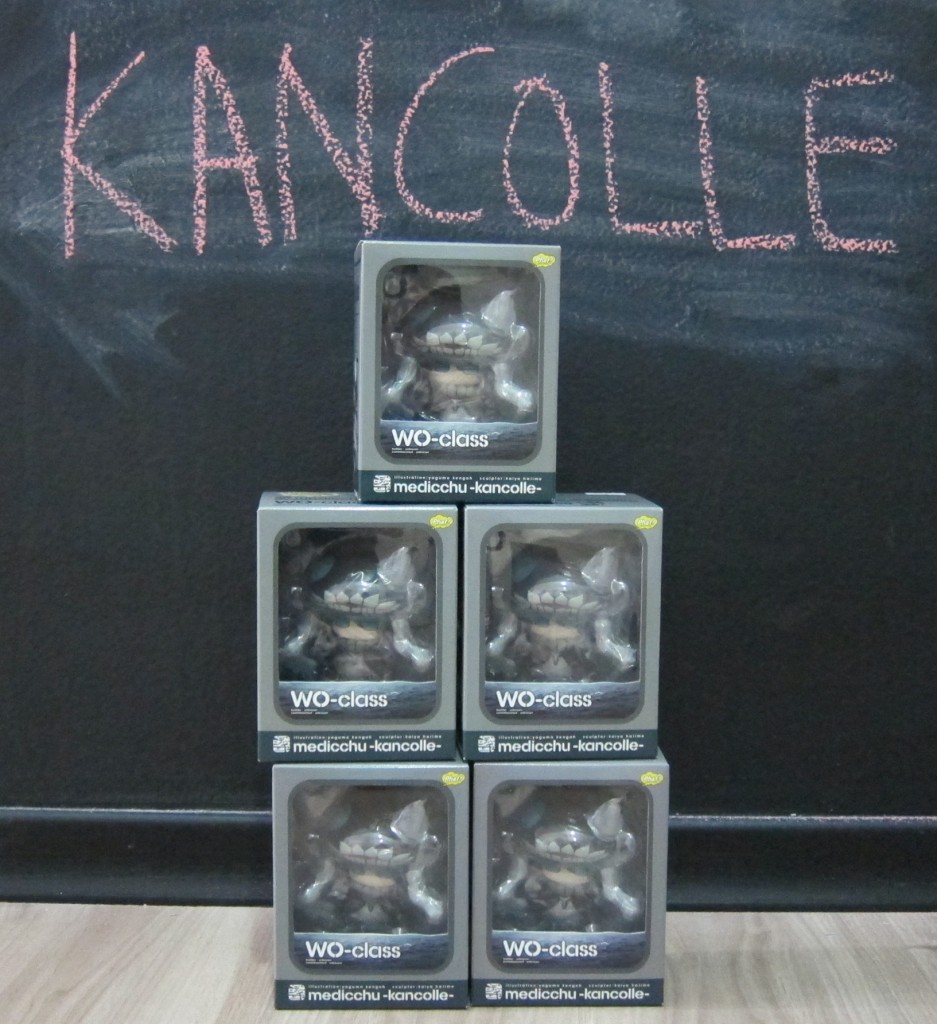 Even Danbo (Yotsuba&!) the curious and innocent character that is seen in Chapter 28 of Yotsuba&! makes an appearance too! This time, its a mini version!
You've got to get this  Mini Danboard in a tiny size.
Not only do we have character figures for you, various designs of iPhone covers from Cardcaptor Sakura and Assassination Classroom have arrived in stores as well!!! Yes, for the latest iPhone6! Don't worry about not having a new iPhone cover for the new year, these covers are amazing!
Get these anime iPhone cases here.
Don't get overly excited, be sure to head down to OTAKU HOUSE to view the new arrivals today!!! What are you waiting for?