Asterix: The Mansions Of The Gods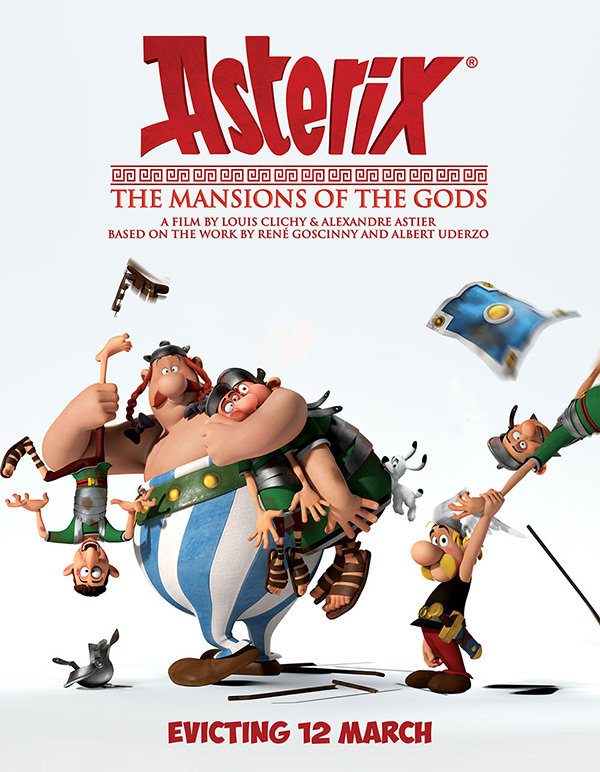 My childhood was spent scouring the Asterix (and Tin Tin) books in the libraries for hours on end. I can't be the only one, can I? Relive your childhood with this new Asterix movie! The trailer's looking good. Scroll to bottom to see it!
(*Pss, Otaku House will be giving away FREE Asterix movie tickets to our dearest customers. Watch this space for details coming soon!)
Opening in Singapore on 12 March 2015!
Based on the hugely popular French comic book of the same title, Asterix: The Mansions Of The Gods. This movie is the No. 1 box office in France!
Synopsis:
Julius Caesar unveils his latest plan to get rid of those indomitable Gauls once and for all. As his army has not been able to crush "the last pocket of resistance", he decides to try a stealth invasion: civilization delivered to the village gates! He builds a new Rome-The Land of the Gods-around Asterix's village, pressuring the Gauls to assimilate or vanish. Despite Asterix and Obelix's plans to stop the construction work, the buildings quickly rise and the Roman citizens start to peacefully invade their surroundings, bringing chaos to Asterix's village. Could this finally mean victory for Caesar