Parasyte Movie Tickets Giveaway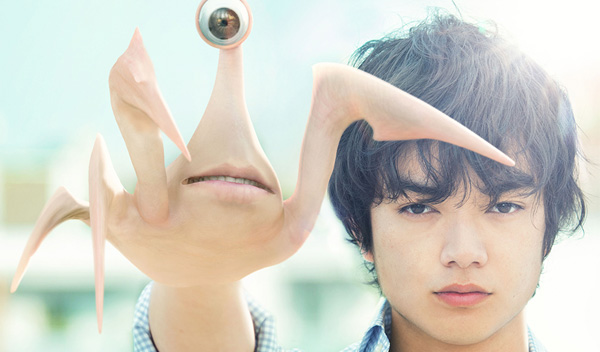 Any fans of Parasyte in the house? Because we have a superb good news. Otaku House is giving away movie tickets to the long awaited Parasyte movie! Read on for more details.

Someone once posed the question…
"If the human population was halved, how much forest would that save from destruction?"
"If human numbers were reduced by 99%, would that likewise reduce the poisons flowing into the sea?"
It then occurred to them… we need to work to safeguard the future of all other species…
WIN A PAIR OF PARASITE MOVIE TICKETS
To win a pair of in-season tickets, look for the Parasyte movie poster on Otaku House Facebook and answer the following question on our Facebook page:
Question: What is the name of the Parasyte living on Shinichi's hand?
Hint: Answer in the synopsis
Deadline for contest: 18 Jan 2015
*Winners need to be physically in Singapore to collect the tickets
Parasyte will be released in Singapore cinemas island-wide on 15 Jan 2015.
Buy tickets here:
Golden Village cinemas
Cathay cinemas
Introduction
Parasyte is adapted from the best-selling manga worldwide and created by Japan's best filmmakers- Takashi Yamazaki (director), Genki Kawaura (producer) and Ryota Furusawa (screenplay). Parasyte also has an anime TV series currently screening in Japan and South East Asia. The manga series also won many awards; It won the Kodansha Manga Award for general manga in 1993, and the Seiun Award for being the best manga of the year in 1996. This is the first part of the movie while the second part will be set to release shortly.
The rights of this project were long held by a Hollywood production company. When the Hollywood rights were made available last year, there was an ensuing bidding war between numerous studios, directors and production companies. Ultimately, Toho Co., Ltd secured the honourable chance to adapt the manga for the silver screens.
The very best of Japanese creative talents has come together and created the best possible screenplay with fantastic visuals and sound design, to evoke the same feeling as the original masterpiece. The aim is to capture the intensity of thrillers such as "Confessions", "Seven" and "Girl with the Dragon Tattoo"
Parasyte is known for its unusual concept, powerful storytelling, philosophical world view and fascinating characterizations. With its superb blend of drama and action, it has long been an influential work for such filmmakers as James Cameron ("Terminator 2") and its prescient treatment of themes like environmental degradation and family dissolution. 17 years after its first publication, it has left its mark on the history of manga storytelling.
Synopsis
One night by the seaside, tiny creatures or "Parasytes" arrive on Earth to take over human bodies and prey on mankind.
One Parasyte latches onto a regular high schooler, Shinichi, but he prevents it from taking over his mind and body completely. Instead, the Parasyte isolates only on his right arm.
Shinichi cannot reveal his terrible secret to those around him, and during this time of turmoil, he developed a friendship with the Parasyte creature which he calls "Migi" ("Righty"). Before long, they begin to encounter other Parasytes that launch savage attacks against them and put the life of the people around him in danger.
It becomes a head-on war between two species- Parasytes and mankind.
Movie Stills