[New Arrivals] Totoro lands in Singapore at Otaku House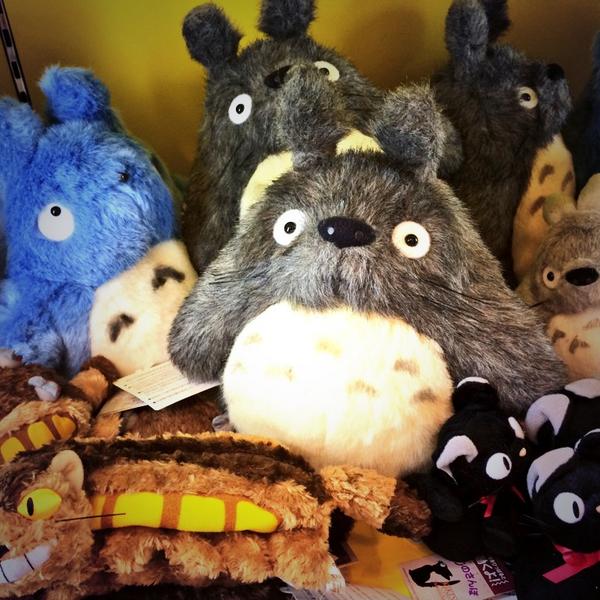 Totoro and his friends from Studio Ghibli lands in Singapore at the Otaku House store. The blue one that holds the sack is Chu Totoro and the little white rabbit thing is Chibi Totoro. They probably took the Cat Bus here.
They are smaller versions of Totoro and are all guardians of the forest. Find them at Otaku House today.
Check out what Totoro and friends does at Otaku House when no one is around!
Where can I find authentic Totoro soft toys in Singapore?
All hail the Domo Qee – Green Glitter! Build your own Domo empire with these Domo Qee figurines and a loyal Nekobus!
Oh no – Domo Qee is invading Totoro's treehouse! Be a hero and save Totoro and the treehouse by displaying them in your own homes instead!
Totoro and Meichan decided to have a little cluddle!
Domo Dee stands triumphantly on top of Totoro!
Here we have Meichan in her signature straw hat & pink dress as well as Meichan cosplaying as Totoro! How can one resist any of them?!
Who knew the charming hero, Kotetsu, from "Tiger & Bunny" would look so good on display together!
Okita Sougo points at his two newfound Totoro friends!