Tomorrow's Joe Movie Tickets Giveaway!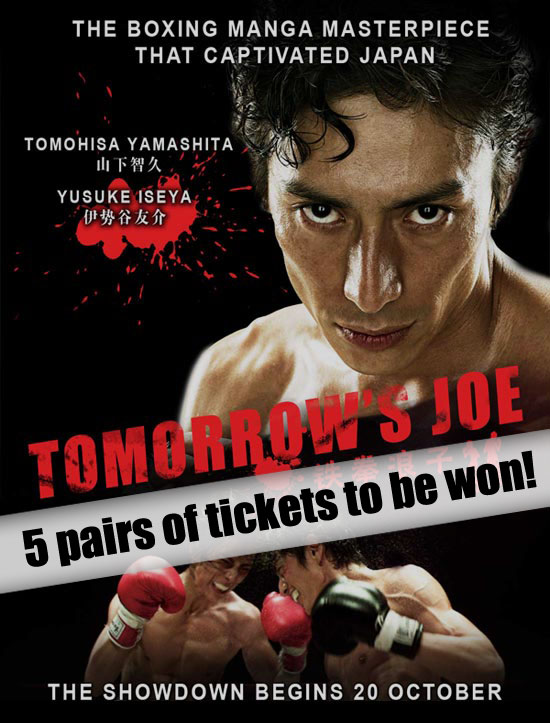 Boxing fan or not, Ashita no Joe, or Tomorrow's Joe is a must-watch beautiful story! And now, here's your chance to win in-season movie passes in the Tomorrow's Joe – Otaku House joint promotion to the epic boxing manga turned live-action movie!
Tomorrow's Joe – Otaku House Contest
Question : Who is the actor for the title character "Yabuki Joe"?
*Answer can be found in this Tomorrow's Joe review.
Rules
1. Scroll down and comment below under this page answering the above question. The 5 answers with the most number of likes will each win a pair of Golden Village in-season movie passes to Tomorrow's Joe!
2. Start your comment with "Otaku House-Tomorrow's Joe Contest : " to qualify your comment as a contest entry.
3. Contest till 28 October 2011.
4. Promotion valid for Golden Village cinemas in Singapore only
5. Confirmed winners to pick up tickets at Otaku House Plaza Singapura outlet.
6. Tickets valid till end of movie screening.
7. Otaku House reserves the right to amend the terms of the contest at any time.