Latin America Cosplay Idol Finalists Battle it Out!!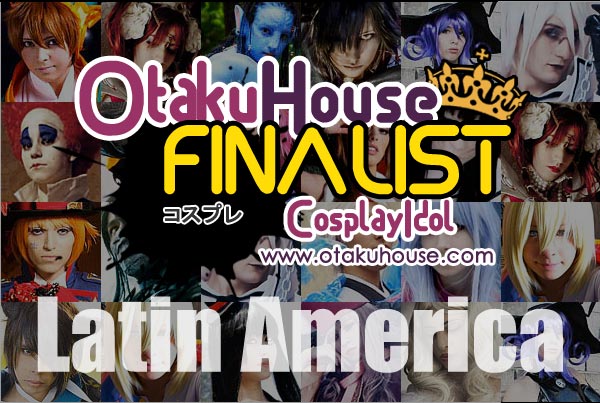 The Otaku House Cosplay Idol Finals for the Latin America category is into its 4rd day of voting, and votes are fast and furiously being tossed into the Finalists' pages as the world chooses their first Latin American Cosplay Idol.
The Top 20 most popular cosplayers from out of 200 contestants from all over the South and Central America are getting the temperature turned up for the contest.
Don't miss your chance to be a cosplay judge! Browse through the Top 25 Finalists here , give your critique or words of support, and vote for who you think should be the winner by clicking 'like' or 'Google+1' at the top of the Finalist's page!
Titbit : Approximately 200 cosplayers from 11 South and Central America countries had joined the qualifiers held from May till August 2011. Cosplayers who made it to the Finals are from the following 8 countries (in alphabetical order):
– Argentina
– Chile
– Costa Rica
– El Savador
– Mexico
– Peru
– Puerto Rico
– Venezuela
The voting exercise will end in on 25 November 2011 so tell your friends about this awesome cosplay Finals! 🙂