Otaku House is Launching 7″ Domo Qees in Singapore at STGCC 2010
Otaku House will be launching the much anticipated 7 Inches Domo Qee at STGCC. This is the first time the 7 inch Domo Qee will appear in Singapore, and to mark this special launch event, there will be a special 10% off while stocks last. Our booth will be at #F24.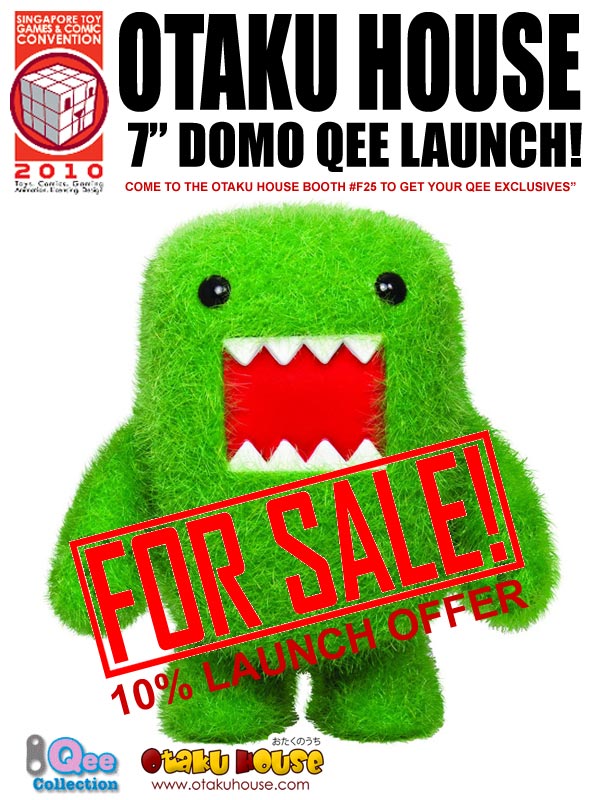 For more information on the STGCC check out the official Singapore Toys Games and Comics Convention website.