Free GANTZ Movie Poster and Bottle Opener at STGCC Otaku House Booth!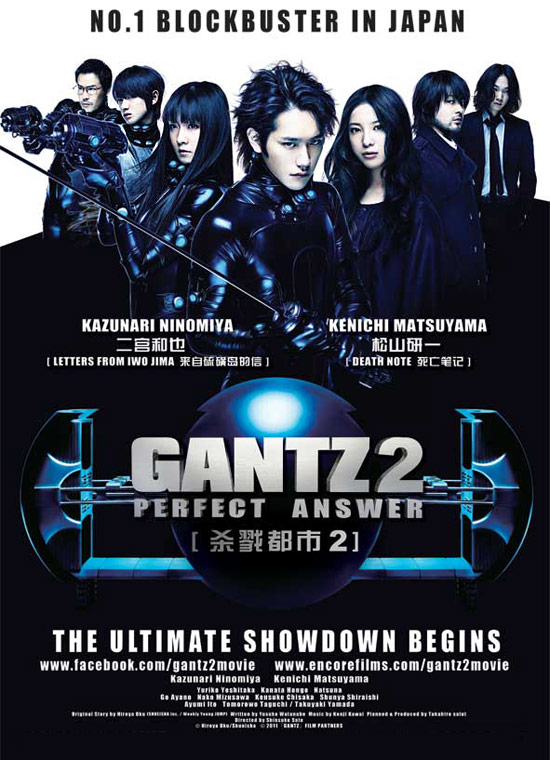 As you guys know, Otaku House is the promotion partner for GANTZ movie, the no. 1 blockbuster in Japan. And this year's STGCC, we will be giving away GANTZ premiums at our booth!
Otaku House / GANTZ Joint Promotion at STGCC 2011
With every $50 purchase from Otaku House booth at STGCC, you will be entitled to 1 free GANTZ Movie Poster, or exclusive GANTZ ring bottle opener
* While stocks last
* Choice of GANTZ poster from first or second movie
* 1 premium per receipt

This promotion is on top of our booth-wide Sale of up to 30% off Toy2R Qee and our other exciting items!
Otaku House at STGCC
Find us at :
Suntec City Convention Hall 401
Booth no. : C10
When:
20 – 21 August 2011

GANTZ 2 : Perfect Answer is premiering at GV cinemas in Singapore from 18 August 2011. Don't miss the epic finale, and awesome babes in tight suits!
If you haven't bought your STGCC event tickets, you can purchase them from any Otaku House outlets, and get a free Marvel Justice League poster of your favorite superheroes with each ticket purchase! Click here for more information.