Figma Saber returns to Otaku House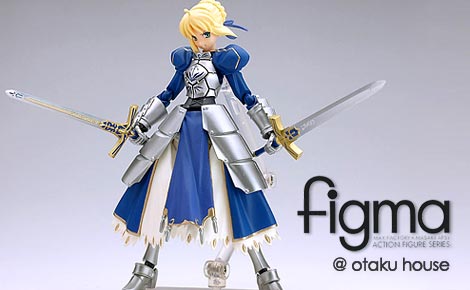 You asked for it, and now it's here! Maxfactory Figma Saber Armor version from the Fate Stay Night series have finally come back to Otaku House! However, the stocks of this amazingly crafted action figure are limited so you better hurry before Saber leaps off the shelves again!
Other Maxfactory Figma have also arrived, amongst them Sonsaku Hafuku from Ikkitousen, restocks from the Haruhi series, Takamachi Nanoha Barrier Jacket version and more!