Cosplay Costumes Major Price Slash at Otaku House!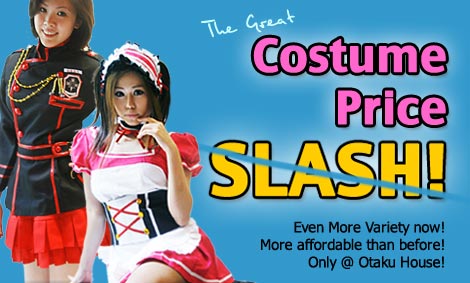 Otaku House constantly strives to find ways to bring to you better prices and greater variety. Thanks to the hard work of our team, we are now able to bring down the prices of our cosplay costumes and pass on the savings to you! All the prices of our cosplay costumes are now UP TO 50% LOWER than before! We have over 400 variations of cosplay costumes in our catalog from anime, manga, comics, and games; every one of which is of the best quality, and we are also constantly adding new costume designs every month.
Be it cosplay events, company functions, social photoshoot or Halloween parties, you can be sure that you're getting the best deal at Otaku House!
Find the Otaku House outlet nearest to you here.