Bandai Promotion – 30% off Selected Merchandise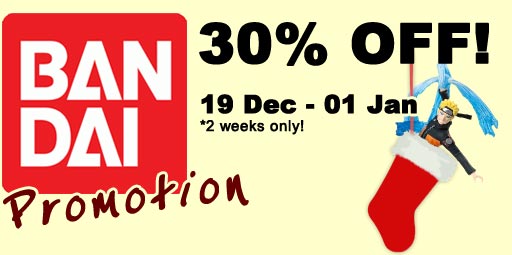 In lieu with the Christmas and New Year festive season, Otaku House is offering a 2 week promotion of 30% off selected Bandai merchandise! This super promotion is from 19 December 2008 to 01 January 2009 at Otaku House only so don't miss this rare chance!
So come join us this merry merry Christmas!
Items on promotion includes Action Figurines from :
– Dragonball
– Gundam 00
– Gundam Seed Destiny
– Mobile Suit Gundam
– Neon Genesis Evangelion
– One Piece
– Pokemon
– Power Rangers
– Saint Seiya
– Masked Rider and many more!