Get 10% Off Attack On Titan Merchandise When You Watch The Movie!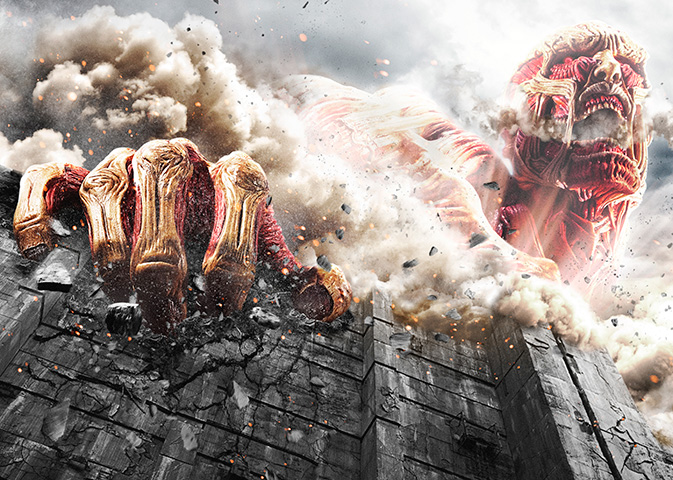 Folks, mark your calendars if you haven't yet! The most anticipated anime-to-movie event of the year is coming here really, really soon!
Yes, we are talking about the one and only Attack On Titan (Shingeki No Kyojin) movie, hitting screens island-wide this 13 August 2015.
In an exclusive collaboration, Otaku House is offering 10% off all Attack On Titan merchandise when you present the ticket stub at any of our stores! (Available for our Facebook fans only, so like the Otaku House Facebook Page first)
If you can't wait till 13 August, then be one of the first in Singapore to catch the show at the Attack On Titan Cosplay Party & Singapore Premiere at GV Vivo this Saturday 1 August.
Here's an extended official trailer with some of what would traditionally be considered plot point spoilers. But everyone's so familiar with the story so that doesn't really matter does it.
In case you were residing under a rock away from the anime world for the past 5 years and have never heard of Attack On Titan, here's a synopsis of this awesome series.
Attack On Titan Synopsis
100 years ago, titans suddenly appeared on Earth. Soon, human civilization veered on collapse due to the titans. Humans then built a giant wall to defend themselves. Within the giant walls, humans lived in peace, but, 100 years later, the giant wall is broken.
Mankind is under the terror of titans, a beast in which feast on human flesh. Eren Yeager, a young boy determined to make change when he himself could transform into one. He is humanity's last hope. As the story progresses, the truth behind the origin of the Titans arises and the story shifts to one about political subterfuge.