Natsu Matsuri 2012 Reveals Event Poster – Otaku House is Media Partner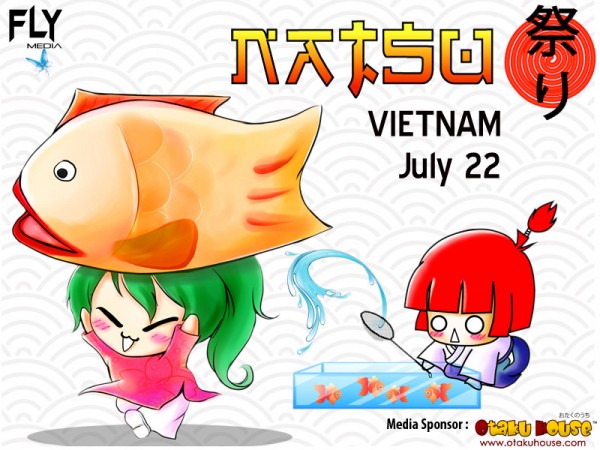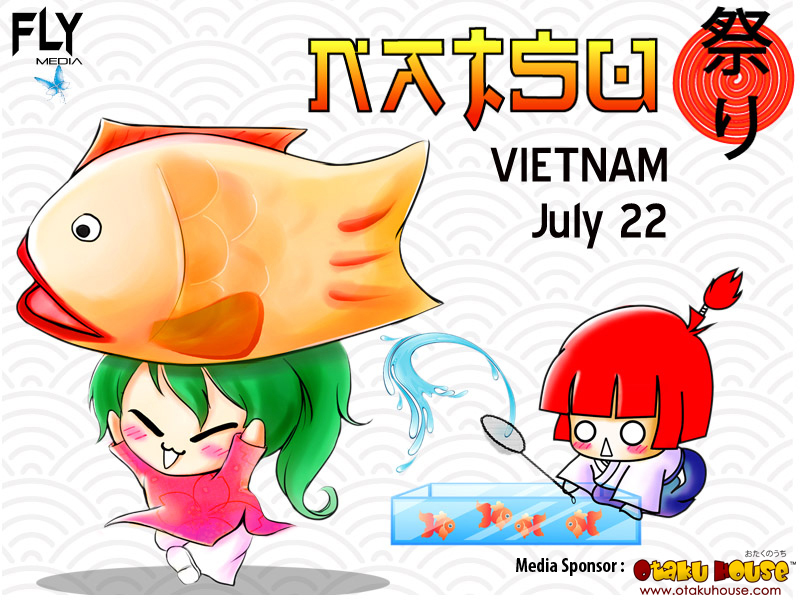 Otaku House is excited to introduce Natsu Matsui – a famous annual Japanese cultural exchange festival in Vietnam organized by Fly Media. Specially, the festival features various activities from different categories, such as cosplay, anime/manga, video games, dances, and Japanese themed F&B. Last year, Natsu Matsuri attracted over 5,000 visitors in just one day!
This year, we at Otaku House are the official Media Partner, so we are helping out to spread news about the event. If you are around the region, do visit Natsu Matsuri!

Natsu Matsuri Event Highlights
In a recent interview between Otaku House and Fly Media, the event holder highlighted that Japanese culture is the main theme to which most of the event activities are centered around. This includes Yosakoi (a bamboo dance inspired love story from the famous Tanabata festival, traditional Japanese games such as Yoyo Tsuri, Sukawari, and Fukuwarai. Maid and Host Clubs will also be set up to serve Japanese snacks.
Cosplay
"Cosplay is another part that you would not want to miss" – a Fly Media rep.
Unlike other local cosplay festivals, Natsu Matsuri is positioning itself as a chance for cosplayers from different countries to meet. Cosplayers from Thailand, Singapore, Vietnam, Taiwan and China have signed up to take part.
Fans of the widely popular international cosplay contest – "Otaku House Cosplay Idol Asia 2011" will be in for a treat as they will be able to face-to-face with their idols such as Shad Redeath, Hitomi, Meiji Greenie, MeimeiChibi, and Ketsu Ri. These are ALL finalists from the Otaku House Cosplay Idol Asia 2011.
Another highlight will be two showcases of "Top 50 most-wanted figures in the year of 2011" and "Top 50 most-wanted gundam in the year of 2011", as well as a brief presentation with guidance for the newbies.
A speaker from Fly Media also teased that they were waiting for the confirmation from a special guest, who gained her fame and glory from the World Cosplay Summit. So do watch this space for more news!
Natsu Matsuri 2012 reveals poster
Representatives from Fly Media unveiled the official posters for the event.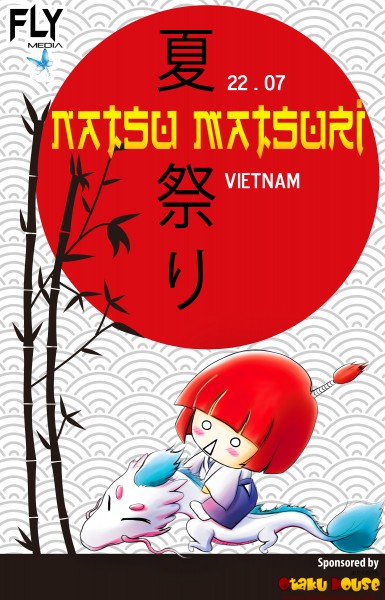 If you do not want to miss updates about the festival do visit the official Facebook Page and website of Natsu Matsuri:
– Natsu Matsuri Facebook
– Fly Media website