Top Bleach Cosplay

Due to the positive feedback on my One Piece Cosplay List for this year's Cosplay Idol, I am happy to add another installment to it! To anyone who reads Shonen Jump and manga all together, Bleach will always be included in the "to-read-next" with Naruto and One Piece.
Just like One Piece, Bleach by Tite Kubo is filled with multi-arcs which enables fans to see more of the Deathberry and his quest to fight villains left and right! Shinigamis, Bounts, Vaizards, Hollows and Arrancars everywhere. The level of cosplay here is VERY high.
Now, since the Cosplay Idol competition is over, the mechanics for this list is to identify the most voted cosplayer for their rendition of a particular Bleach character. So without further ado, here are the top Bleach Cosplayers from the 2011 Cosplay Idol.
Ichigo Kurosaki's Forms
Theodore aka LIVING ICHIGO from California – Vaizard Form
From my previous review for this cosplayer on the Mid-Rank for the North American Finals, this cosplayer nailed his AKA and owned it! One can now wait for this cosplayer to re-enact Ichigo's Fullbring and Shinigami-Fullbring Version and he's all good. Though I cant help but also wait for his take on the Full Vasto Lorde form. Will wait for it!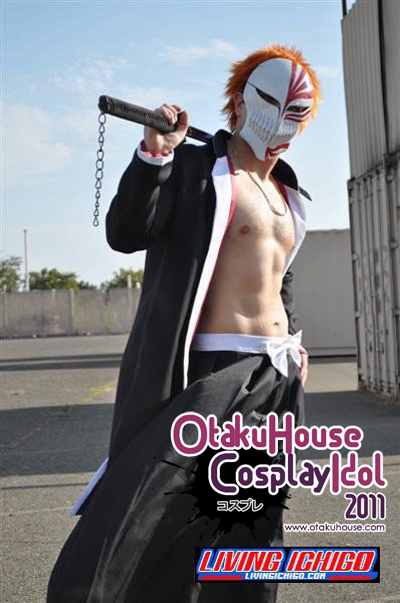 Tina Lam / Pork Buns from New Jersey – Shirosaki Final Hollow Form
Since the qualifiers, I loved this version of Hollow Ichigo and Zangetsu combined. The background acts like its really inside Ichigo's Mind World and it gives out that notion very well. I also like the mask, its more realistic than any other masks I have seen for this character or in Ichigo's normal Vaizard/Hollow form. The pose itself shows "Dont mess with the Hollowberry"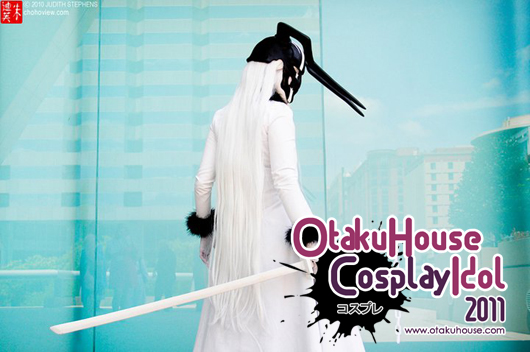 odracir ihsi from Peru – Ichigo's Vasto Lorde Form
This photo may very well fit the next Official Bleach Movie Poster if someone from TV Tokyo see it! Excellent execution like the previous photo and heck, this scared me off a bit! The aura is there and I love it!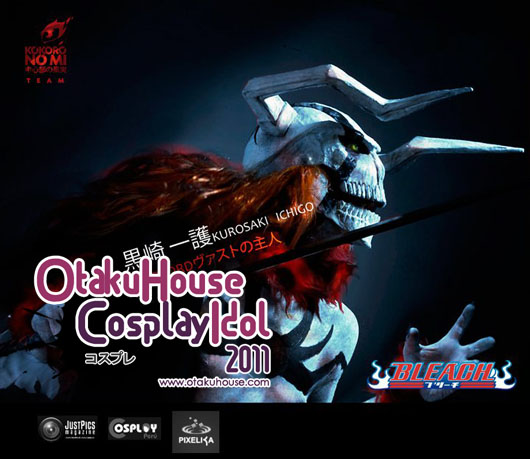 Alfredo from Peru – Isshin Kurosaki
The eccentric father of Ichigo Kurosaki and the man who worships his wife's enlarged mural photo enters the fray as the hollow-kicking shinigami in this photo. I actually love how this cosplayer did Isshin. Not only does it look completely flawless, but the photo itself just makes you think this is another poster released official for the hit shinigami series.
Tomas Jurado Minguez from Spain – Sado Yasutora
Gentle giant and yet a capable fighter, those are just a few words you could say about Chad or Sado Yasutora. Although he only has a short airtime in each season, you still cannot miss his character and the "Muh". Cosplay photo wise, the arm is super cool! It would have been nice to see the shield too for this. I like the background as well. It shows how gentle the character is, but of course when the waves roll, he's a fierce fighter.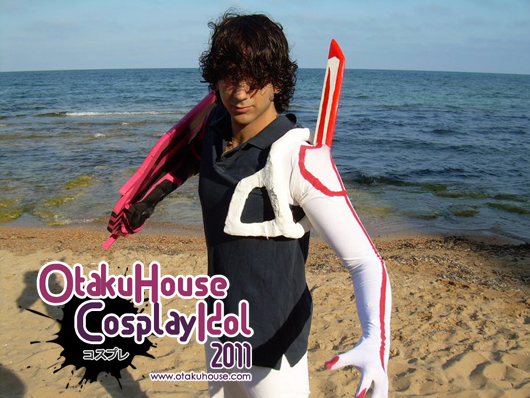 Very sexy Yoruichi Shihoin and Nelliel Tu Odelschwanck on the Next page!