13 Saint Seiya Cosplay Armours That Took Our Breaths Away!
6. Ophiuchus Shaina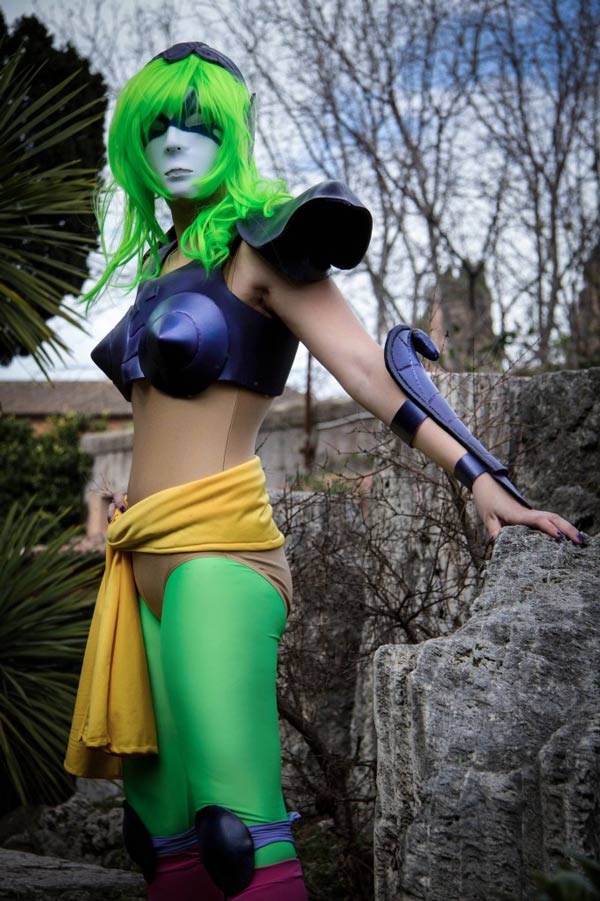 Alessia Colantonio from Italy. Realistic and almost identical! Superb accuracy of Ophiuchus Shaina's character in the anime. It's as if she had borrowed her suit from Shaina right out from her wardrobe!
7. Pegasus Seiya (God Cloth)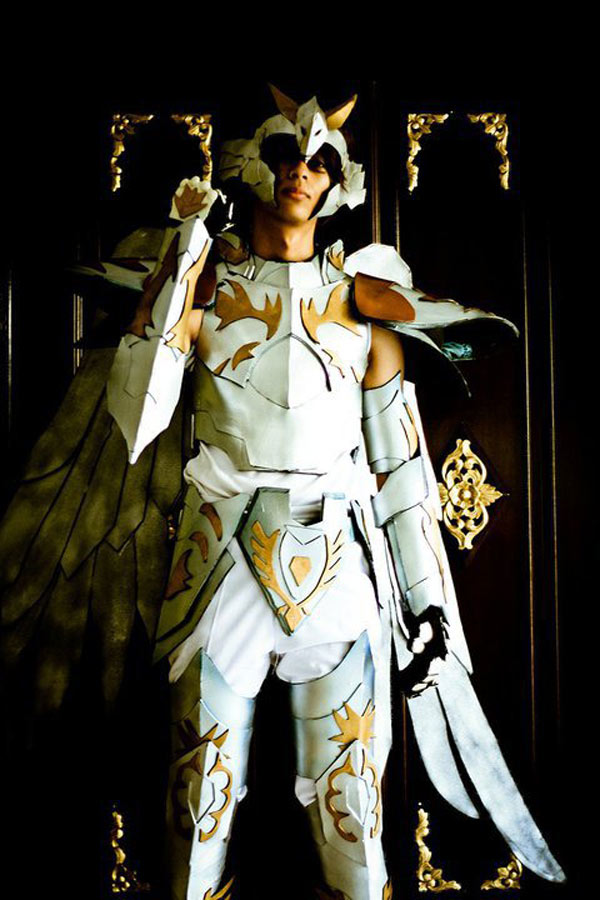 ZaiNaru from Jakarta, Indonesia. You know what is the only flaw in this portrait of Seiya's Pegasus God Cloth? The lighting. All the marvellous-ness one can create and shape with just creative foam! This is pretty godly – and you cannot deny it!
8. Sagittarius Seiya (God Cloth)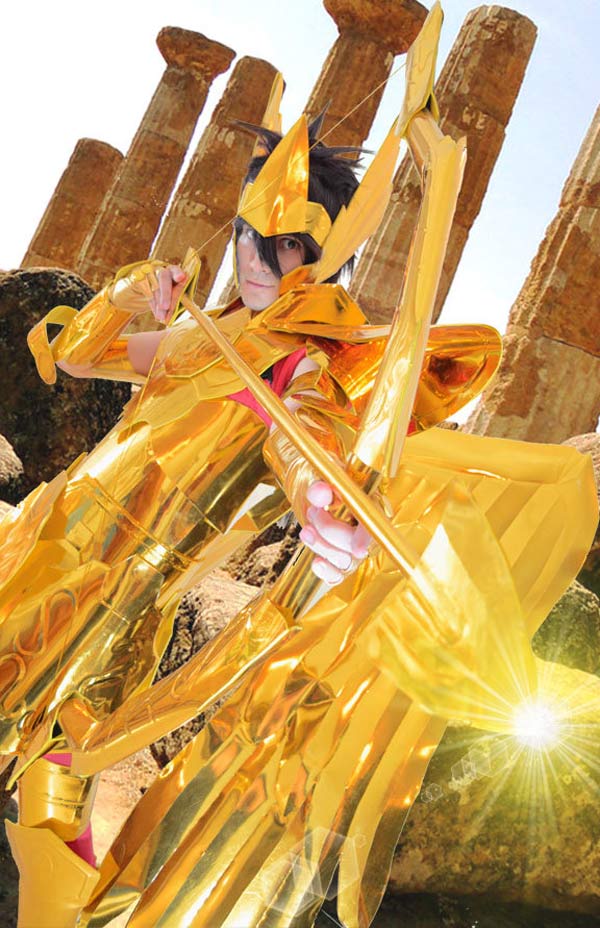 Jack Daniel from Rio de Janeiro, Brazil. Oooooh! So shiny! Well, his months of hard work paid off in the form of this very shiny and impressive Sagittarius God Cloth cosplay. Again, the wings on this costume are fantastic! The saints must have blessed them all to make such pretty wings.
9. Phoenix no Ikki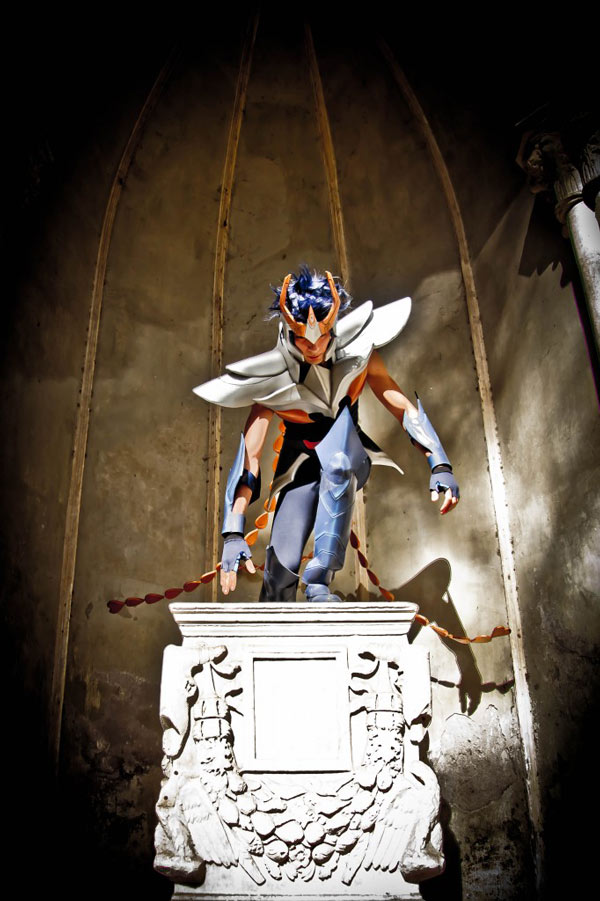 Cristiano Marchioni from Italy. *eyes widen* Am I looking at a real god..?! Seriously, Saint Seiya cosplayers. Wow. Both craftmanship and charisma!
10. Aquarius no Camus (Spectre)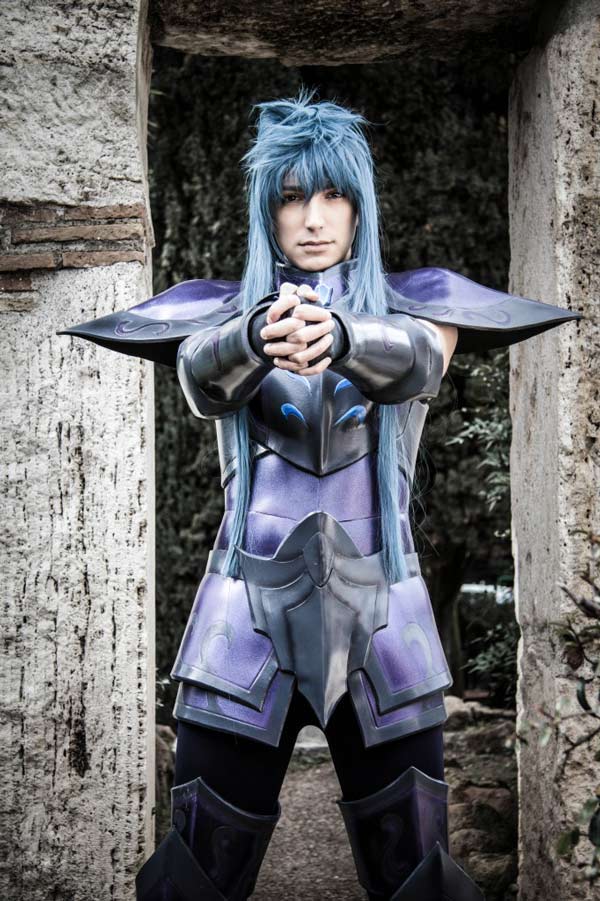 Alessandro Meloni from Italy. With all these saints crowding around this page, I suspect Cupid shot me with his arrow because I am in love with this cosplay of Aquarius no Camus! The colour of the spectre version he is portraying is the same, the details on the armour are accurate, and together with that hair and gaze…! *swoons*
More godly Saint Seiya cosplays to worship on the next page!