OFFICIAL RESULTS: Otaku House Cosplay Idol 2013 Latin America Top 10
The results for the Otaku House Cosplay Idol Latin America Top 10 are FINALLY out! When voting closed on 31st December, we were shaking with excitement because we could not wait to share the results with you! What a thrilling experience it must've been for the Latin American contestants! To every single contestant and the voters, Otaku House is very grateful for the support and love you have given us to make Cosplay Idol possible!
Why the delay in releasing results?
Now some issues arose while we were tabulating the vote counts, and a lot of controversy were brought to our attention on the perceived results. So we did an extensive analytics and investigation into the legitimacy of every single vote for every single finalist in the category. Now that's a lot of votes to analyze! This took longer than expected and our technical team burnt a lot of nights. And finally, we are pleased to present the final results having determined that the votes were not compromised.
Moving On…
We hope that this contest has been as wonderful for all of you as it was for us (minus all the nights crisply burnt for our team). Also, to not just the Top 10 but also to every budding/ amateur/ beginner/ advanced cosplayers, we hope that you have gained some valuable experience here and continue to be inspired to create and make better cosplay, then pass it around, make new friends, create stronger bonds, and inspire someone else!
Enough of the chitter-chatter, let's reveal and celebrate the Top 10 now! *throws a salsa fiesta*
10. Azulette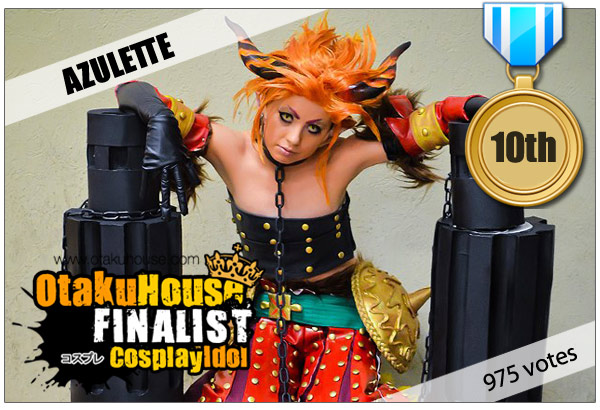 Azulette from Sonora, Mexico. So much badassery here in one photo! The details on the shields hanging on her sides, the styling of the wig, and also the costume itself must have had a lot of attention and time put into it! She chooses the characters because of what they embody in the series and so she also puts that out by cosplaying them. Very nice!
9. Usagi Yuu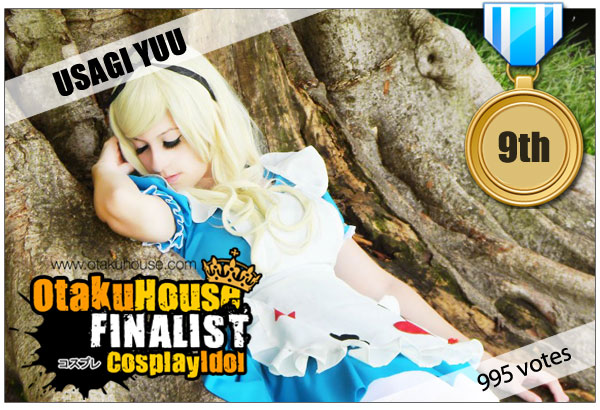 Usagi Yuu from Corrientes, Argentina. Great needlepoint skills, great make-up skills, and an outgoing personality that wins all the hearts of the voters. We love her spirit of cosplaying – sharing without discrimination and also enjoying being in the moment! A sweet spot for a sweet girl!
8. Rina Inverse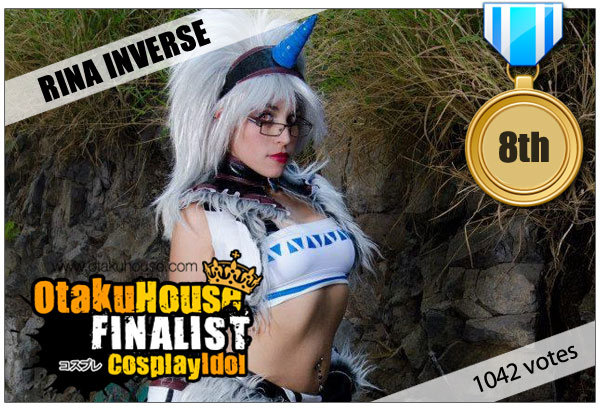 Rina Inverse from Mexico City. What a great cosplay! The make-up, the expression, the overall vibe are really good in this portrait as it brings out the confidence and essence of the character! Experience counts for something in the long run. Bravo!
More exciting cosplays on the next page!