Cosplayers Around the World – Maverick from Singapore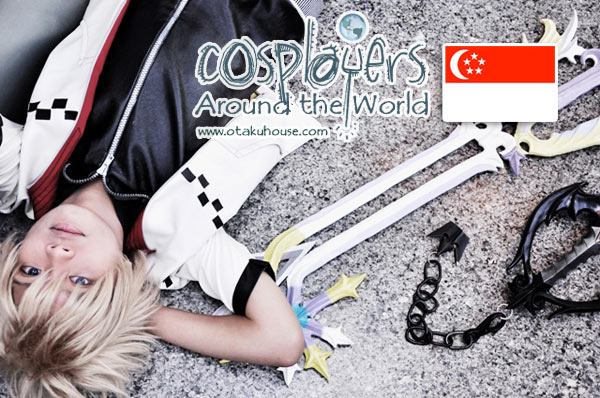 Sorry for the one-week hiatus of the Cosplayers Around the World column. I took a short trip to Malaysia Georgetown for some of their famed laksa last week… but ah, who cares about that.
What we care about, is this cosplayer who lives next to Malaysia, in the tiny red dot called Singapore. We had a snowy time with Polish cosplayer Aka in the last issue of "Cosplayers Around the World", so let's go to the equator and spend some time with Singaporean cosplayer Maverick Villenguez in tropical Singapore this week.

"Heya all, My name is Maverick (Also known as Max). Living in Singapore. Currently pursuing a Game programming course. Hobbies are cosplay , gaming , playing the guitar and hanging out with friends.
Also many thanks to everyone for supporting me at the Otaku House Cosplay Idol contest *bows"
Biography
Cosplay Nickname : Maverick Villenguez
Age : 19
Country : Singapore
Citizenship : Singaporean
Date of Birth : 13 – Oct – 1991
Zodiac Sign : Libra
Height : 167
Sakura or Hinata? : HINATA DATTEBAYO!
More about Maverick
1. At what age did you start cosplaying and how long have you been cosplaying?
The first time i cosplayed was to a school's event , back then i was only 16 years old. Didn't stop cosplaying since then.
2. What inspired you to start cosplaying?
My inspiration was someone an amazing cosplayer from DA. Personally a role model for me. His cosplay was quite amazing and at the same time he seemed to have so much fun cosplaying. Thus i decided to give it a shot as well XD and i have not regreted it one bit at all 🙂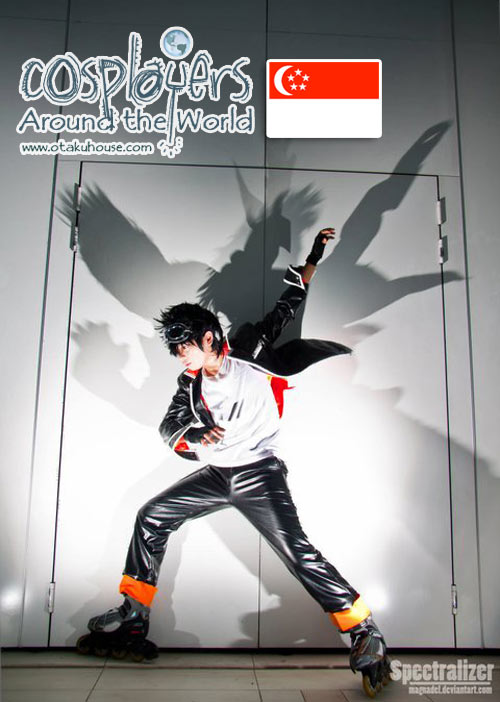 3. Which is your most difficult cosplay / most memorable cosplay and why?
It would definately be Haseo (.hack//gu) Xth's form. When i 1st saw him while playing the game. i just wondered how nice it would be to actually don his armors or just to be him for once ( back then i didnt knew about cosplay) I decided to try cosplaying him after being active for two years in cosplay. Haseo was the most diffcult character to cosplay mainly because of the time and money spent on doing all the parts and details. Especially for one week i had to tape the armor with reflective tapes and do finishing touches. Super draining OTL. But the end product is worth it 😀 its my pride and joy now.
4. What is your next cosplay project?
I have quite a number of plans for this coming year. In order they are Takuto (Star Driver), Stalker (Ragnarok online) Kenshin ( Samurai X redesigned) , Allen Walker (D.Grayman)
5. Tell us about some memorable experiences in your costume making.
Memorable experiences? i dont think i have much LOL more like frustrations XD . The only things memorable is the end product for me.
6. What are some advice you would like to give to cosplay newbies?
I quote from Ysabel (From her Star Cosplay Interview)
"Cosplay is for fun. It's a misunderstood hobby with a good and bad side. If everything is going good in your cosplay, keep it up just don't lose your head in its fictional world. Keep priorities like family and school in order. If things aren't great, do not be disheartened from doing what you love. As long as you are having fun, keep going!
It's a different kind of happy-high when you are among fellow cosplayers but at the end of the day, it only matters if you enjoyed yourself or not. It's not about popularity or pageviews, having fans or not, being better than others… no. It's about expressing yourself through a character you love and sharing it with others.
Hopefully, you'll make friendships that will last even when the costumes are faded, wigs worn out and cameras stop flashing."
I always shared the same view as her , have to say its pretty good advice XD.
All in all, Cosplay is just about having fun while expressing the char with your own unqiue ways and hopefully making new friendships that lasts.
More photos of Maverick