Cosplayers Around the World Feature : Dearttolife from Singapore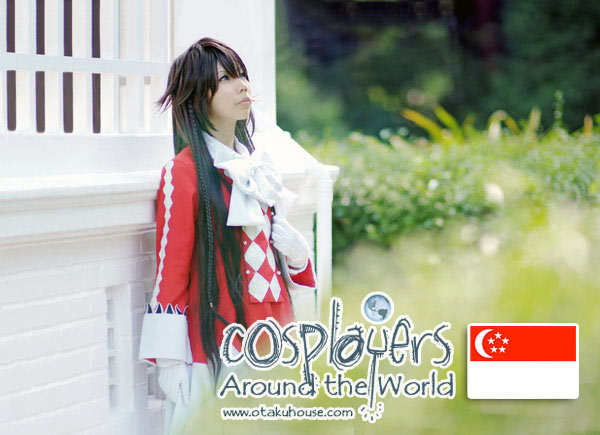 Lovely Singaporean cosplayer, Dearttolife, does a mean Chiriho cosplay from Hayao Miyasaki's Spirited Away. Check out the rest of her gallery below!
Dearttolife is a contestant in the Otaku House Cosplay Idol 2011.
Biography
Name: 優か (Yuuka)
Cosplay Name: dearttolife
Gender : Female
Country you are born in : Singapore
Citizenship : Singaporean
Date of Birth : 29 October
Zodiac Sign : Scorpio
Height : <160cm
Fave Anime? : Cardcaptor Sakura, D. Gray Man, Ouran High School Host Club. Though my favorite animation movies are Totoro and Spirited Away.

More about Dearttolife
1. At what age did you start cosplaying and how long have you been cosplaying?
I started cosplaying about 2 years ago.

2. What inspired you to start cosplaying?
I enjoy manga and anime, and I also happened to came across some really good cosplay photos prior the start. It's really refreshing, to see people becoming the different characters I see on TV and I admire their abilities and effort. My decision to start cosplaying is rather impromptu, but those factors encouraged me.

3. What are some difficulties you met in your cosplaying?
Time and cost. I have a very packed schedule all year long, so it's very difficult to take time out to do my cosplay stuff like sewing and styling wig. And because of that, the time gap between my cosplays are rather long and I tend to lose touch on those things again and again. Every cosplay done is almost like the first time cosplaying. Fabric and materials are expensive here, so it's very hard to keep all the cosplays low-budget.



View more cosplay photos from Dearttolife on the next page!