Cosplayers Around the World Feature : Venus from Malaysia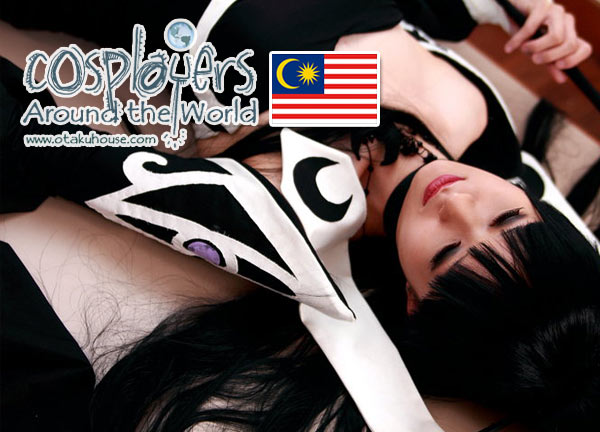 Descending from her fantasy planet of cosplaying, Malaysian cosplayer Venus Lim shares with us her cosplay experiences and how CLAMP inspired her.
Venus Lim was a finalist in Otaku House Cosplay Idol 2011. This year's contest is launching soon. Stay tuned to our website or facebook for updates!
Venus : "I am a university student who lives in two worlds. One is the daily life of reality and the other is where I escaped to during any other time – fantasy. Cosplay provides me the link to that gap. It started off as a hobby and now, it becomes a passion. I love Japan and most of their culture a lot. I just don't think I can sit still one day without doing anything."
Biography
Full Name : Venus Lim Siew Hoon
Cosplay Name : Venus
Age : 24
Gender : Female
Country you are born in : Malaysia
Citizenship : Malaysian
Date of Birth : 3rd Feb
Zodiac Sign : Aquarius
Height : 168cm
Fave Anime? : XXXHolic

More about Venus Lim
1. At what age did you start cosplaying and how long have you been cosplaying?
I drooled on cosplay since high school, 14 years old perhaps. I actually made my first costume and appeared in public at the end of 2009 at the age
of 22. It must have been close to three years by now.

2. What inspired you to start cosplaying?
My love for CLAMP productions and the desire to live out the characters I loved dearly! Yuuko Ichihara from XXXHolic inspired me the most. I love her character and her wardrobe so much! After watching the anime, I just can't help thinking of becoming her for just one day XD A cosplayer friend (Fong Siew Li) gave the timid me a kick start though.

3. Which is your most difficult cosplay / most memorable cosplay and why?
The most difficult cosplay has to be Yuuko Ichihara Victorian dimension. For an amateur start, that costume was a great load to sew. It involves carving the phoenix on her hat, making her umbrella, head dress and whip. Nevertheless, this is my most memorable cosplay as well because it is from my favourite anime and I've participated in an event along with two of my best pal (Marianne as Ame Warashi ans Yukito as Watanuki) on stage. The entire adrenaline rush experience had won me a trip to catch Animelo concert live in Japan.

View more cosplay photos from Venus Lim on the next page!