Hokkien Mee in Harajuku Japan?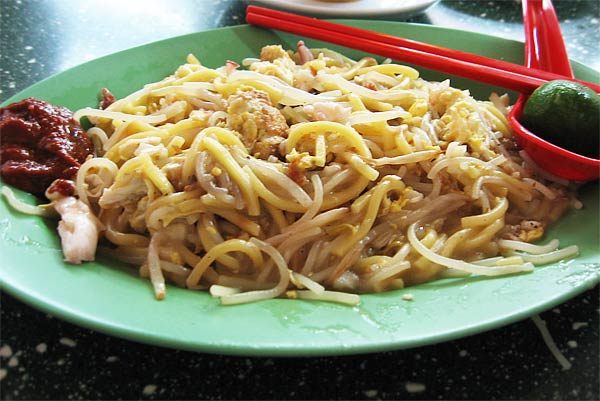 Singaporeans and Malaysians staying in Tokyo Japan craving for a nice plate of hawker fare can now make their way to Harajuku district for their fix.

According to the Sunday Times Singapore, an eatery called YacMan; which opened last week in Harajuku Japan, serves just one item on its menu. Yes, everybody's favorite old good Fried Hokkien Mee. The eatery is opened by one Mr Genna Kojima, who spent 2 months learning the art of frying the famed Hokkien Mee from Thye Hong Hokkien Mee in Singapore.
He chose to open his eatery in Harajuku based on its 'do-or-die' location. See, Harajuku is a popular district; and the patrons there are harsh judges. So if they approve of his dish, he would go far by starting out there. If not, well, try another dish next time. (May we suggest a nice piping plate of Char Kway Teow next?)
So if you're in Harajuku, why not drop by his restaurant and pass a verdict on Mr Genna Kojima's version of the Fried Hokkien Mee?
Know where else we can find your hometown food in Japan? Tell us in the comments below!