Cosplayers Around the World Feature : Liz Biella from Italy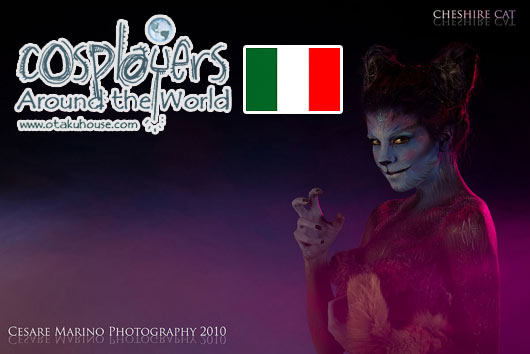 This issue of Cosplayers Around the World goes back to Italy and interviews Italian cosplayer Liz Nemesi, who uses face and body painting to enhance the characters which she cosplays as.
"Hi guys! 
My name is Liz, but everyone here around the web knows me as Nemesi. I'm 20 and I'm from Italy. I spend my life studying at the Architecture university here in Rome, and being a photo model just to earn some money 🙁 , doing cosplay and having fun, lots of fun with people I love."

Biography
Full Name : Liz Biella
Age : 20
Country / state you are born in : Italy
Citizenship : Italian
Date of Birth : 04/12/1990
Zodiac Sign : Sagittarius
Height : 172 cm
Coffee or Tea? : Tea! (Go with Redbull if you need caffeine! ahah)

More about Liz
1. At what age did you start cosplaying and how long have you been cosplaying?
I'm just a newbie in this world. I've been cosplaying since 2010 (and we're in 2011, so I'm a real noob! ahah), but I immediatly found great friends that makes me love conventions more than any other cosplayers 😀

2. What inspired you to start cosplaying?
I don't have a single person or just a moment that let me start doing cosplay. I just found it magic, and it has inside lot of aspects that I like, as being in a great group of friends, having fun with other people you may meet just at the conventions, being in a world different from the real one. On technical aspects, I noticed that the Cosplay world lets me express my love for photography (I started being the photographer during conventions), for theater and for handmade objects. So I melted all of these and I started thinking it would have been a different and funny experience!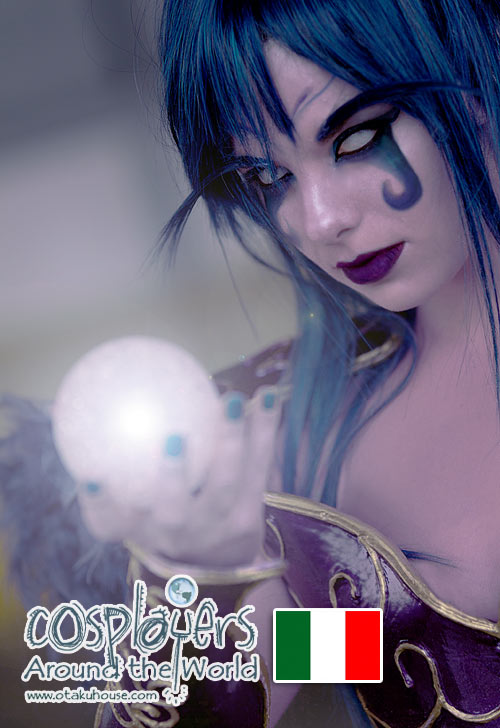 3. Which is your most difficult cosplay / most memorable cosplay and why?
I think it was my Night Elf one, as I didn't do alot of 🙂 I just adore play World of Warcraft (I have to admit that i'm detoxified now!) and, in my opinion, the Night Elf is the most elegant and beautiful race in that mmorpg. I started playing with a Draenei (My original project was doing the Cosplay of my character, but than i changed my mind and i choose the Night Elf one – just love elves!).
It was the most difficult as it was the first time I made an armor, and I did it with the help of my friends. Anyway, it was really funny, even if it was difficult and full of problems.

4. What is your next cosplay project?
I have lot of projects, but I think the most binding one will be the Queen of Blades, from Starcraft, with a friend that will do Zeratul 😉

5. Tell us about some memorable experiences in your costume making.
Ahaha I actually can talk about my metal skin doing the night elf! My bodypainter friend Fiorella help me with the colour, and she was painting me in the 501st dressing room (501st is an italian association with lot of Star wars fans), but the paint had glitter that flown everywhere in the room. We had to wash all the floor after the painting job :((

6. What are some advice you would like to give to cosplay newbies?
I think the most basic but real advice is to have always lot of fun on being for just a day as another person; the hero or someone else other than yourself. And to be friends with everyone, never critic hardly other cosplayers (try with costructive critics if you want), because it is born as a funny moment, not a war.

Anyway, this is the end of the interview. I have to thanks everyone around here that helped me on this short-but-full-of-passion walk, and the Otaku House that give me the opportunity of talk about myself 😀 I'll keep improving myself everyday 🙂



More Cosplay photos of Liz