Cosplayers Around the World Feature : Alessandra Marthaler from Switzerland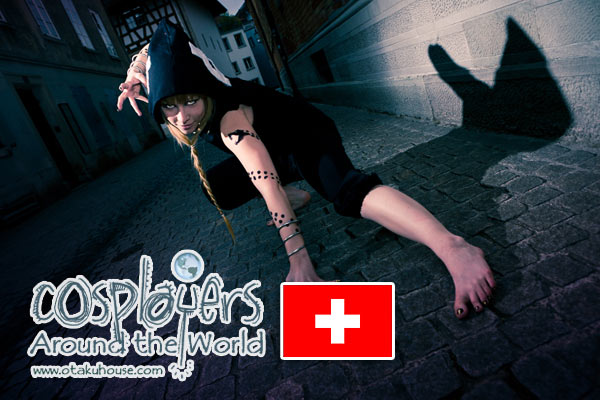 Cosplayers Around the World column was on a 2 week hiatus because I was so busy with the backdrop of the Otaku House Cosplay Idol Finals for North America and Europe. Sumimasen-deshita! I promise to be on time with next week's issue, AND to introduce a cosplayer from a country not featured before!
And this awesome column is back with Alessandra from Switzerland showing us her Grell Suttclife portrayals of the crazy death god from Black Butler among her other cosplay works. Check it out!

Biography
Full Name : Alessandra Marthaler
Age : 18
Gender : female
Country  : Switzerland, Zürich
Date of Birth : 03/19/1993
Zodiac Sign : Fish
Height : 1.60m
Rose or Lily? : Lily, if the flower's what's asked for
Naruto or Sasuke? : Naruto. even if i didn't read it for a long time now.
Fave Anime? : Anime… let's say Samurai Champloo. (I prefer Mangas…)
More about Alessandra
1. At what age did you start cosplaying and how long have you been cosplaying?
I started at the age of 15 and am now cosplaying for three years. Even if I didn't cosplay regularly until I was 14.

2. What inspired you to start cosplaying?
Photos of other Cosplayers, and my love for acting. I got caught by the influence of internet! There are so many good Cosplayers out there and I wanted to be like them, I wanted to be all the characters I loved, so hardly. Because of that I started with Deidara.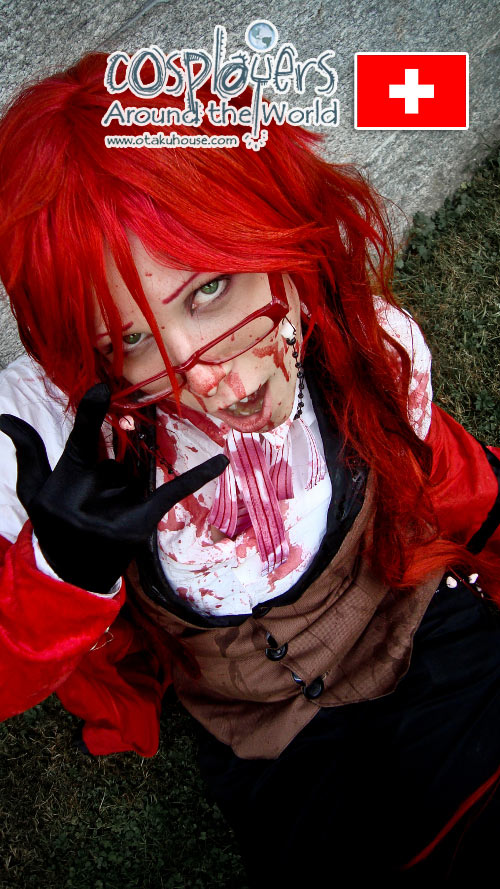 3. What are some difficulties you met in your cosplaying?
The first problem was sewing. My sewing skills were never good and the last time I sat in front of a sewing machine was years ago… in school. But somehow, I managed to become as skilled as i should be for sewing things by my own, we can learn it, if we really want.

4. What is your most memorable cosplay and why?
I think it's Grell.
Grell was my favourite Charakter for months, almost years, I don't know when this addiction stops… It's so nice to act like him, to can be like a completely freaked out man, wearing high heels while you're bound and walk like a model on a catwalk. Playing Grell fascinates me.
5. What is your next cosplay project?
Next up would be Len Kagamine, from Vocaloid, with two friends as Kaito and Gakupo. We're making the clothes out of the song 'Imitation Black'.

6. Tell us about some memorable experiences in your costume or prop making.
Experimenting with all materials I got into my fingers. I love finding new ways to make something for a cosplay… So, Grells teeth for example. made out of friendly plastic and fake nails, I was very proud when the teeth were finished. Or, another example, dying cloth for Yunas gambler outfit, never done it before and it turned out well… This is something I love the most at cosplay. experimenting.
7. What are some advice you would like to give to cosplay newbies?
Hm, difficult one. In my opinion, it doesn't matter what other people are thinking or telling about someone's cosplay, it's the main thing having fun with it. So don't let you smash down by some rude words or rumors, you wouldn't like to hear, keep your head up and let it be YOUR day, when you're cosplaying.



More photos of Alessandra