Top 25 Hottest Anime Female Chracters in 2016
#10 Fairytail: Erza Scarlet

Well-known for her many different armor and fiery personality, Erza still remains as one of our top favourites in the list. Although Erza is often very strict and fiery, she can be really girly and liked sweet things and cute clothes too!
#9 Gakusen Toshi Asterisk: Claudia Enfield

Coming from the #9 spot, Claudia is refined, friendly, and intelligent. As Student Council President, she oversees most of the school's affairs herself. But when with Ayato, she displays a sly and coy side, frequently teasing the hapless Ayato and when alone with him, however, she shows a weak, delicate, and vulnerable nature. Which side of Claudia do u love most?
#8 Fate/ Stay Night: Tohsaka Rin

Coming  from the #8 spot, we have the ever popular Tohsaka Rin from Fate / Stay Night series. Rin is one of the main heroine and the master of Archer. Being the successor of the family's magecraft, Rin was told to pirioties magecraft over all her interest. Rin have definitely worked her way up into the top 10!
#7 A Chivalry of the Failed Knight:
Stella Vermillion

Stella Vermillion, also known as the Crimson Princess, she has a bewitching body, with large breasts and a voluptuous figure. Stella not only have an amazing body, but also possesses an immense amount of magic power that she was unable to control as a child. Have stella captured your heart yet?
#6 Danmachi: Hestia

From Danmachi / Is It Wrong to Try to Pick Up Girls in a Dungeon? we present to you Hestia on the #6 spot! Standing at only 140cm, Hestia, an energetic and kind goddess, Hestia is often seen as a kid / teen. However she is also beautiful and have a mesmerising body. Are you mesmerised by Hestia?
#5 High School DxD: Akeno Himejima

Standing on the 5th spot, Akeno is a beautiful young woman with a voluptuous figure around the same age as Rias with very long black hair and violet eyes. She is first seen to be very elegant and gentle, but is in fact highly sadistic in battle and doesn't show any mercy or remorse towards the enemies she slays.
#4 Shomin Sample: Reiko Arisugawa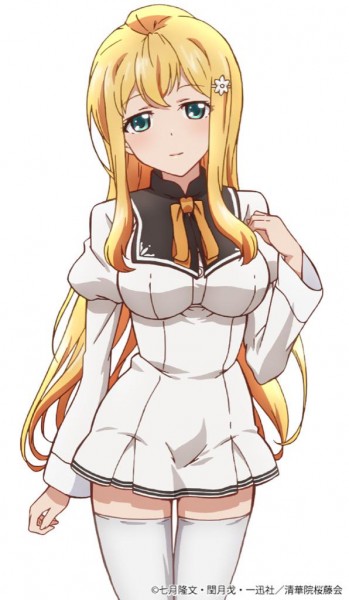 Reiko is the most innocent, pleasant, and cheerful girl in the school and one of the most popular girls in her school, and many want so be popular like her. She also acts as the representative of the first year high school students. Reiko is a tall, busty and very beautiful girl with straight, blonde hair.
#3 Comet Lucifer: Felia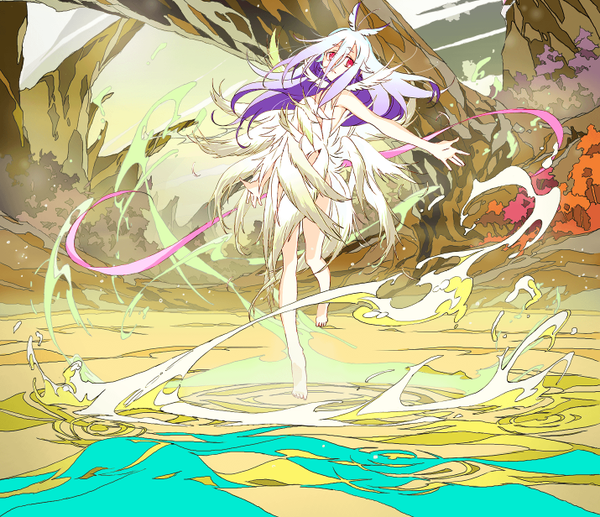 Coming from the top 3 of the list, we have Felia! Felia is a girl who formed from a gemstone, called Lima, and found by Sougo and Kaon in a underwater cave. Felia has special powers that she can control at will, When Felia uses too much power, she spontaneously grows. Felia is now seen as a beautiful and much bustier lady that even Kaon was seen feeling a little jealous.
#2 Amagi Brillant Park: Sento Isuzu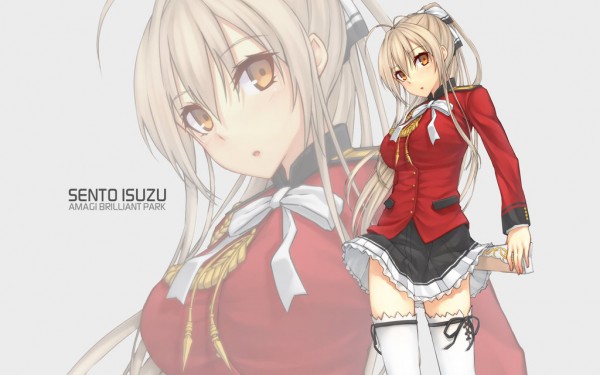 From the 2nd spot, Sento Isuzu is a slim young woman, very beautiful girl with Light Long Brown Hair, Voluptuous Figure and Having a large chest. Even with her confusing and stoic personalities, Isuzu is also very sensitive. Isuzu have definitely won our hearts and deserve a high spot in the list!
#1 High School DxD: Rias Germory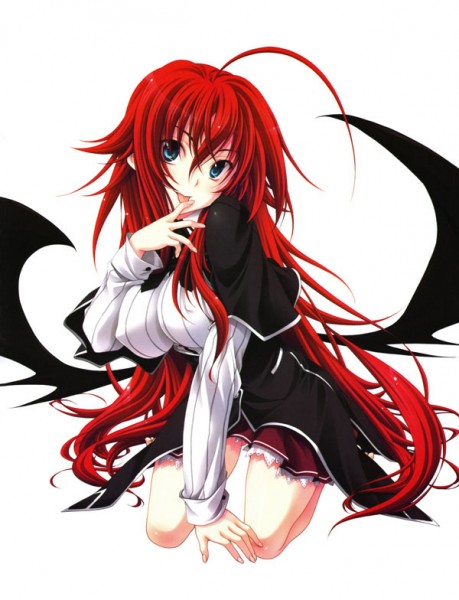 And finally on our number 1 place, we have our Crimson-Haired Princess, Rias Gremory! The ever popular busty character that never fails to make our heart flutter! Rias is shown to be kind, soft, loyal and caring to her servants, but despite her mature stature like a woman, Rias tends to act her true age and become frustrated whenever girls flirt with Issei.