OBJECTION!! Phoenix Wright Live Action Movie Trailer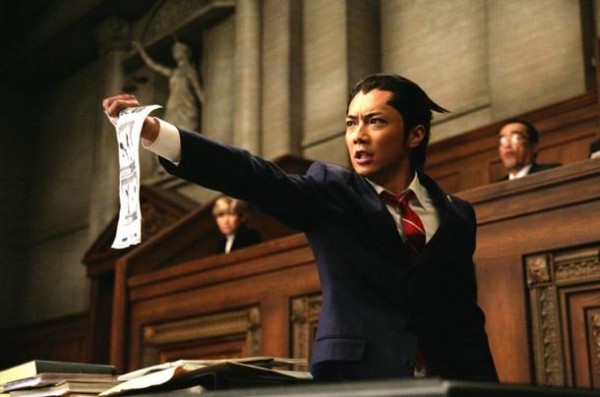 Or rather, no objections here! Everybody's favorite Capcom adventure mystery-solving game "Phoenix Wright : Ace Attorney" will be made into a Japanese movie "Gyakuten Saiban".
Check out the trailer we found below filled with the signature dignified shouts of "Igiari!", Japanese for "Objection!".
While the actor for Naruhodou Ryuuichi (Phoenix Wright) looks unmistakable with the spiky hair and blue suit; Mitsurugi Reiji (Miles Edgeworth) on the other hand seems somewhat too campy for my taste.
Movie is slated to be released in Japan on February 11, 2012. Time enough for me to finally finish playing 'Apollo Justice' on my Nintendo DS Lite.
If you've played the game, tell us what you think of the characters' portrayal by the actors in the comments below.