Announcing Vocaloid Artist DECO*27 Upcoming Album
For Vocaloid fans and music lovers alike.
DECO*27 (pronounced "DecoNiNa") has recently announced that his 5th Album "GHOST" will be released on September 28. This Album will feature his latest track "Ghost Rule" sang by Vocaloid queen Hatsune Miku. DECO*27's latest offering is coming strong with a re-energizing fast tempo track, heavy on the guitars, and with catchy synths and vocals.
Turn up the volume and click here to listen!
This is DECO*27's first album in two years and half, also including hits as "LIAR DANCE" and "Find The Light" which was featured on a very popular game app "Quiz RPG: World of Mystic Wiz". DECO*27´s Official Website also shared the full album track list:
Disc 1: CD
01. Ghost Rule
02. Reversible Campaign
03. LOVE DOLL
04. Bad Tone #33
05. DSCF
06. 118
07. Turret Of Justice
08. LIAR DANCE
09. Find The Light (A collaboration with Hatsune Miku which was featured in the hit game "The World of Mystic Wiz")
10. Life Sick
11. Hedgehog
12. Sprite Girl
13. at
Disc 2: DVD
MV "Streaming Heart"
MV "Find The Light" (Full version)
"MIKU in the GHOST" Analog Live Drawing by Oguchi
Hatsune Miku's playful voice, and DECO*27 top-notch smashing sound is a combination that can't be missed!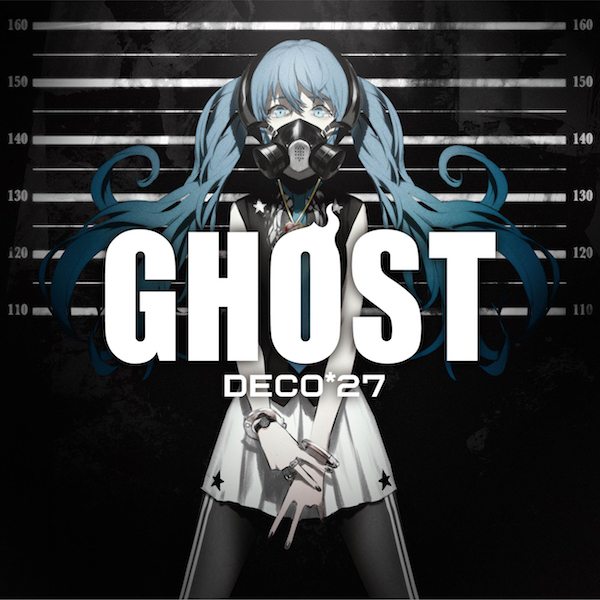 ---
DDECO*27 Official Website