Space Pirate Captain Harlock Movie Trailer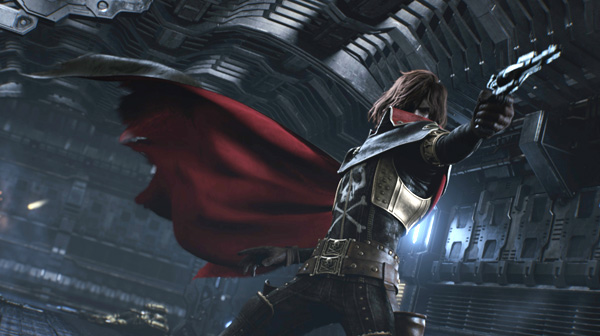 The classic manga turned anime "Space Pirate Captain Harlock" from the 1970s have been revived and is now an epic computer-animated movie! (Think Final Fantasy VII Advent Children)
Otaku House, in collaboration with Shaw Organization is giving away FREE movie tickets to this show in Singapore. Watch trailer and find out how to win the tickets in the post!
Win a pair of in-season tickets to Space Pirate Captain Harlock Movie
Find the Space Pirate Captain Harlock movie poster on Otaku House Facebook and answer the following question for a chance to win the tickets*:
Qn: Who is Captain Harlock fighting against?
(Hint: Answer in synopsis below)
Contest runs from 11 July to 21 July!
Space Pirate Captain Harlock Synopsis
The popular manga series comes to life as rebel space pirate Captain Harlock and his fearless crew fight against the corrupt government that rules Earth, while a dark secret threatens the very existence of the planet.
Captain Harlock is the one man standing between the Gaia Coalition and their quest for complete intergalactic rule. Seeking revenge against those who wronged both mankind and himself, the mysterious space pirate roams the universe in his battle-cruiser, the Arcadia, defiantly attacking and pillaging enemy ships.
Gaia Fleet leader Ezra sends his younger brother, Logan, to infiltrate the Arcadia and assassinate Harlock. But Logan will soon discover that things are not always what they seem and that legends are born for a reason.
Harlock pushes his loyal crew forward in his death-defying mission to undo the 'Nodes of Time' and reverse the Earth to an age when still inhabited by humans. It is the year 2977 and 500 billion displaced humans long to return to the planet they still refer to as home.
The rebellious Captain Harlock and his trusted crew are mankind's only hope of one day righting the Coalition's wrongs.
Director: Shinji Aramaki
Voice Cast: Shun Oguri, Haruma Miura, Yû Aoi, Arata Furuta, Ayano Fukuda, Toshiyuki Morikawa, Maaya Sakamoto, Miyuki Sawashiro
Genre: Animation | Adventure | Sci-Fi
Rating: PG13 (Some Nudity)
Runtime: 110 minutes
Opening Date: 17 July 2014
Space Pirate Captain Harlock Movie Trailer
*Tickets only applicable for Shaw Theatre Lido and Nex in Singapore only