Ju-On 3 Movie Trailer And Tickets Giveaway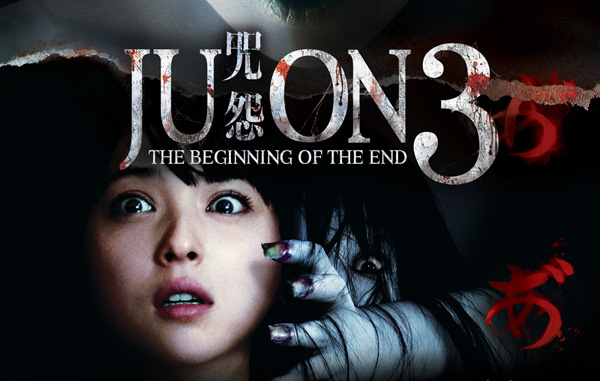 Get ready to once again be scared stiff and be jolted out of your movie seats by eerie heart-thumping sound effects and ghastly white apparitions in Ju-On 3. Because Otaku House is giving away 5 pairs of Golden Village movie tickets to Japanese ultra-horror movie Ju-On 3!
Find out how to get yourself a free pair of tickets and also check out the scary trailer and binus screenshot below the post.
Win a pair of Ju-On 3 movie tickets
Tell us in either one of the 3 platforms stated here who you will watch Ju-On 3 with if you win the tickets and why.
– Comments below this page
– Otaku House Facebook page
– Twitter (tweet us @myotakuhouse with hashtag #JuOn3Giveaway)
Contest deadline: 25 July 2014
*Movie tickets are to Golden Village movie theatres in Singapore.
Ju On 3: The Beginning Of The End 《咒怨3》
Release date: 24 July 2014
Rating: NC-16
Ju On 3 is the sequel to the most spine-chilling Japanese horror blockbuster in movie history.
Yui (Nozomi Sasaki) takes on responsibility as a form teacher for a 3rd year primary school class at very short notice. One of the pupils, Toshio Saeki, has been refusing to come to school for a while so she visits him at home. Since that day, inexplicable phenomena started to happen to her. The house turned out to be the "cursed house" where everyone who sets foot in the place dies in strange circumstances. Saeki family's past gradually comes into the open. Strange cases unfold one after another. But Yui comes back to the house and enters, as if she is drawn in by the house. Is this happening due to the karma of those who died holding a strong grudge? What is the hidden secret of the "cursed house"?
Ju-On 3 Official Trailer
P.S.: Below is not a reverse pedo. Below is a very scary ghost from Ju-On 3. Go watch it.