Attack On Titan Movie Part 1 Official Trailer (The Crimson Bow And Arrow)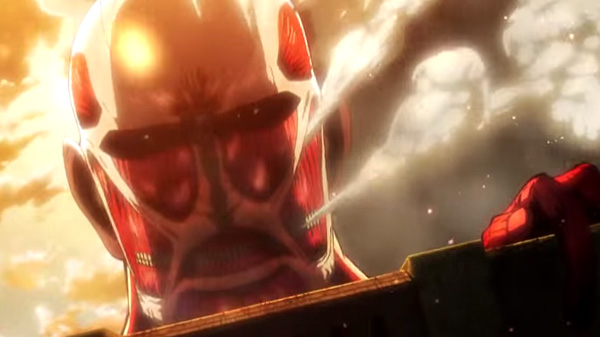 Rejoice fans, Attack On Titan Movie Part 1 is premiering 22 November 2014! Check out the official trailer in this post!
Shingeki No Kyojin Movie Part 1 is titled Attack on Titan Part 1: Guren no Yumiya (The Crimson Bow And Arrow).
But if you're expecting new revelations to the tantalizing story, you'll be in for a disappointment. The 2-part planned Attack On Titan movies are basically a summary of the anime series thus far. This first movie will be a shortened version of episodes 1-13 from the anime. The second movie Attack on Titan Part 2: Jiyuu no Tsubasa (Wings Of Freedom) will be the follow-up movie to be aired in 2015. Probably scheduled as an exciting prelude to the new yet to be announced season 2 release.
So if you have not re-watched the anime series 20 times already, mark your calendars!
And no, this is not a joke this time!