Rurouni Kenshin Movie Review: No samurai movie is complete without a duel in the rain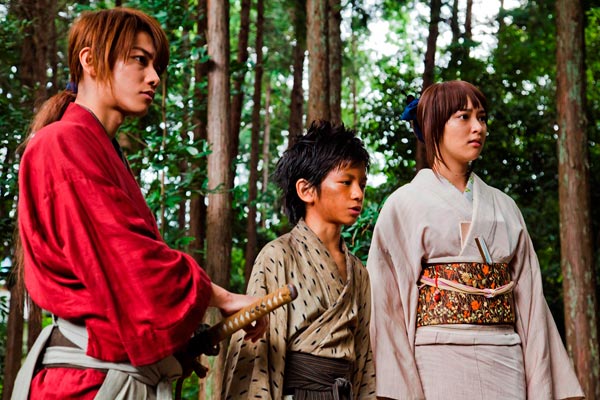 Hear it from me: No samurai movie is complete without a duel in the rain.
And Rurouni Kenshin goes all out. Besides the one compulsory rain duel scene, movie goers will also get treated to epic visual feasts of Kenshin's legendary Hiten Mitsurugi Ryu sword fight style with various elements fluttering in dazzling artistry on him as he whizzes amongst his opponents. Let's see, there's sakura petals, snow, and… (cough) money to boot.
It's no easy task congesting a story as lengthy as Samurai X into a respectable 2 hour movie. But director Keishi Ōtomo did a fabulous job of weaving together the main elements of what makes Rurouni Kenshin a timeless classic. As a Kenshin fan for the past 10 years, I swing down the 'Fan Approved' stamp with a generous 'thup'. And hey, when Kaoru's such a babe, and Saito's such a hunk, no one has cause to complain about much else.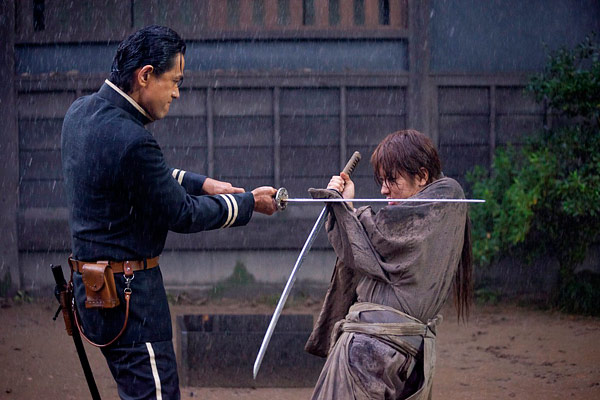 Kaoru and Saito aside, does actor Takeru Satoh make for a good Himura Kenshin? Let's recall where that cross scar on Kenshin's cheek came from. No I mean, REALLY came from.
Fans of the manga series may remember that the original artist, Nobuhiro Watsuki, felt Kenshin looked too feminine after the initial draft of him on the manga storyboard. So Watsuki decided to 'man' him up with a 'lil scar. The scar-origin story that follows the character (also featured in a flashback in the film) is nothing so whimsical ofcause. But the point is, having that in mind, the smooth features of Takeru fits the image of Watsuki's Kenshin perfectly; not to mention his lithe physique aides in his convincing performance as the lightning-fast samurai.
The music department also scores extra points with the new age style soundtrack being one of the highlights of this movie's experience. I found myself going "That track is awesome, I hope they play it again" and celebrated a little when they did, "Alright! Love this score. Gotta download buy that OST later"
As far as movie adaptions of manga go, this movie is among the best (can't think of a topper at the moment). To summarize in 30 words or less: Rurouni Kenshin will not only satisfy the anticipation of fans of the franchise; it is also an excellent stand-alone samurai film, with a realistic storyline and awesome fight scenes. GO WATCH IT.
*Win a pair of Rurouni Kenshin movie tickets or other great gifts in the sure-win lucky dip at Otaku House @ Plaza Singapura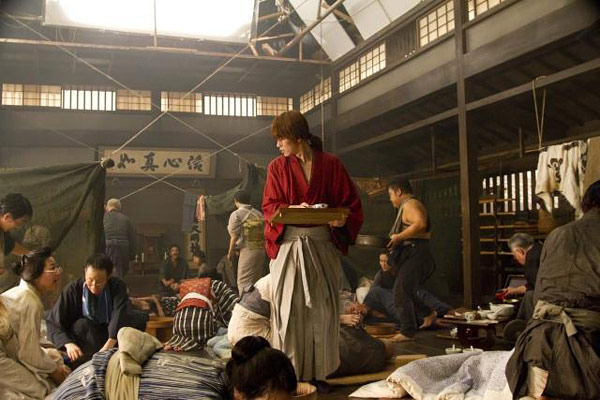 Rurouni Kenshin opens in Filmgarde cinemas in Singapore on 29 November 2012.