Rurouni Kenshin Movie Official Trailer (Eng Subbed)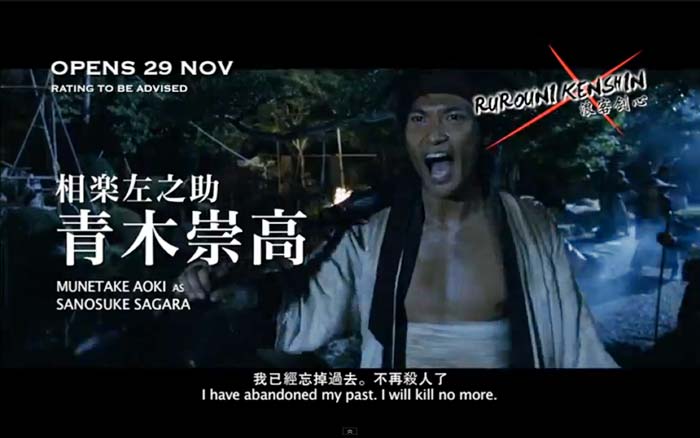 Kaze first shared the Japanese trailer of Rurouni Kenshin here last December. And now, finally; Rurouni Kenshin will be arriving at the big screens in Singapore on 29 November 2012!
In a joint promotion with Rurouni Kenshin the Movie, Otaku House will be giving away FREE MOVIE TICKETS!!

How to win them? Spend $50 at Otaku House @ Plaza Singapura to join our lucky dip to win the tickets or a sure-win gift!
Can't wait? Well, while anticipating, catch the official trailer below!