Otaku House Cosplay in Virtual Reality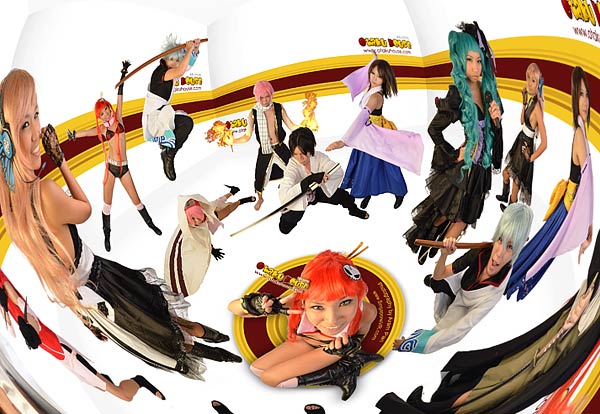 Open up this page to see a super duper uber ultimately superlatively cool - Otaku House Cosplay in 3D Virtual Reality. Heh.
Otaku House enters Virtual Reality land! Check out some samples of the cosplay costumes from Otaku House in this unique 360 degrees virtual reality showcase. Scroll up and down for surprises at the top and bottom too!
About Singapore VR
Otaku House Virtual Reality (VR) Cosplay Showcase is documented by Singapore VR.
The Singapore VR website was created by local photographer Aram Pan to give the world an interactive virtual experience of all things that make up Singapore. Aram has been producing commercial VRs for the tourism, property and retail industries since 2003. His skills have taken him all over the world from the jungles of Sarawak, way out to the Middle East. Otaku House is proud to have Aram produce this unique feature showcasing just a handful of the costumes available in our wide collection. Visit the link to be virtually "surrounded" by cosplayers:
singaporevr.com/vrs/otakuhouse/
Featured cosplayers:
Rena Neo: Yoko Littner, Sandplay Miku, Magnet Luka
Amos Ng: Sakata Gintoki, Uchiha Sasuke, Natsu Dragneel
Tryphena Robinson: Haruno Sakura, Shana, Yuna
All featured cosplay costumes, wigs and props are from Otaku House.