Cheap Cosplay Costumes in Singapore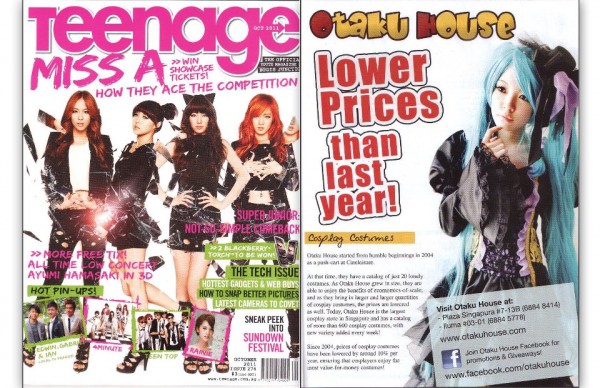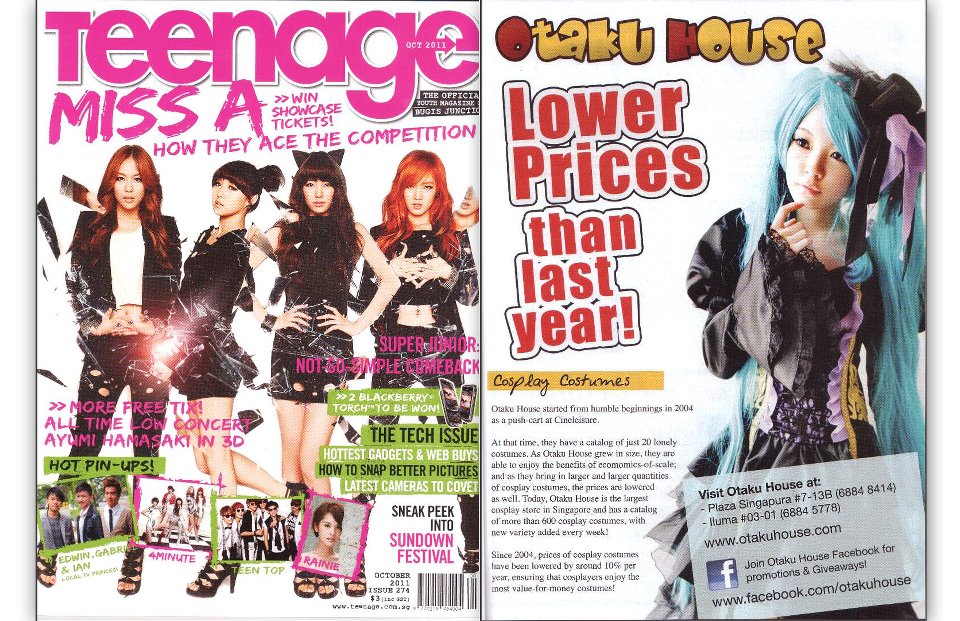 Late sharing but Otaku House was on one of the first few pages of Oct 2011 issue of Teenage Magazine. Check out what was written!
Teenage Magazine: "Otaku House started from humble beginnings in 2004 as a push-cart at Cineleisure.
At that time, they have a catalog of just 20 lonely costumes. As Otaku House grew in size, they are able to enjoy the benefits of ecomomics-of-scale; and as they bring in larger and larger quantities of cosplay costumes, the prices are lowered as well. Today, Otaku House is the largest cosplay store in Singapore and has a catalog of more than 600 cosplay costumes, with new variety added every week!
Since 2004, prices of cosplay costumes have been lowered by around 10% per year, ensuring that cosplayers enjoy the most value-for-money costumes "