Cute Dr Slump Arale Norimaki Cosplay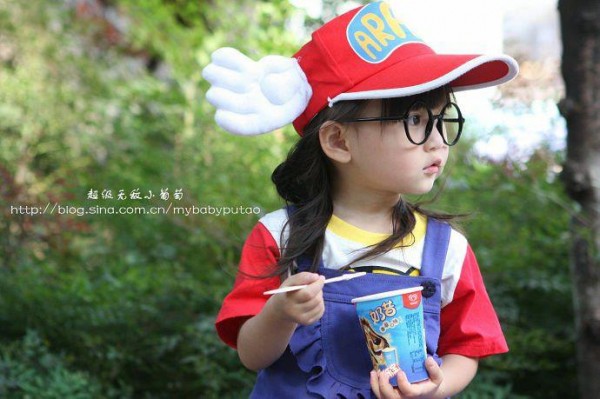 Check out this cute Arale Cosplay from the Dr. Slump manga. The photos are uploaded by mommy on the Chinese website sina.com and I think this little kawaii girl will be a talented cosplayer when she grows up. For those who are interested, she claims that the blue overalls are bought from a Zara store.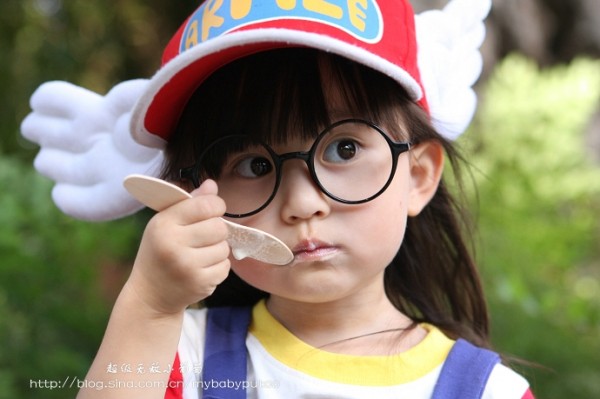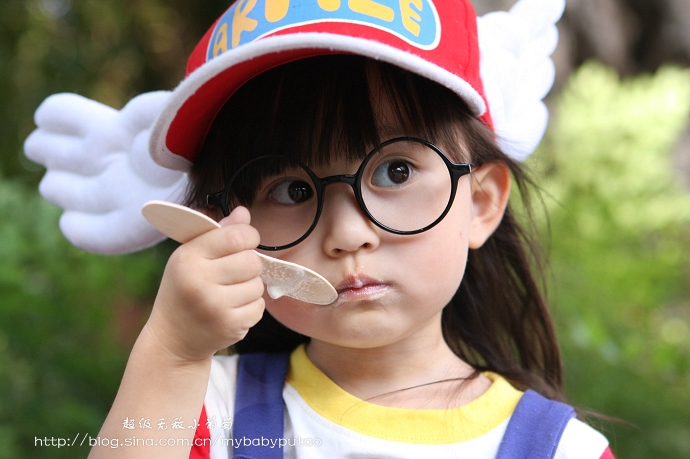 Arale is a robot built by Norimaki Senbei that looks like a little girl. She is known for her naivety, energetic personality, lack of common sense, and amazingly unbelievable strength.
Photos originated here.