WIN preview tickets: Hotaru no Hikari the Movie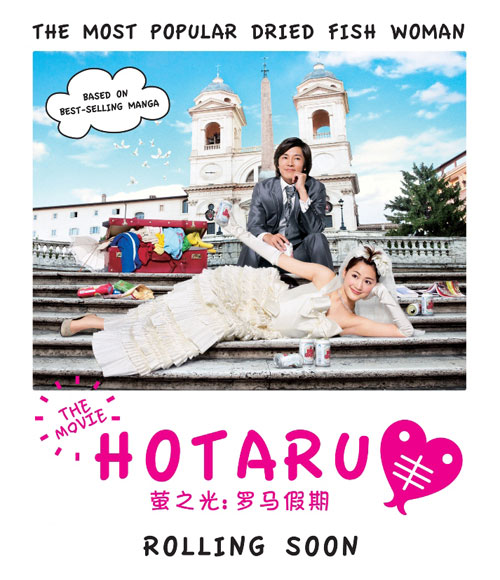 Hotaru the Movie, based on best-selling josei manga (Hotaru no Hikari) is hitting the big screen this month!
Here's your chance to be one of the first in town to get acquainted with 'The most popular dried fish woman'! Read below for details on how to win a pair of preview tickets to the movie on 22 August 2012.
Click here to watch 'Hotaru the Movie' trailer.
How to win preview tickets
Update: Contest Ended
5 lucky winners will win the preview tickets!
Deadline
18 August 2012
Hotaru the Movie Preview Details
Date: 22 August 2012 Wednesday
Location: GV Plaza Singapura, Level 7 (beside Otaku House)
Time: 7:15pm
*Contest open to all nationality available to watch this movie in Singapore on 22 August 2012